Age: Grade(s)
4, 5, 6, 7, 8, 9, 10, 11, 12
Duration:
one or two 45-minute periods plus an optional field trip
Group Size:
small groups working simultaneously
Setting:
indoors and outdoors
Objectives
Students will:
identify their own ecological area;
understand the concept of an ecosystem and its key components;
explore interrelationships among plants and animals in a local ecosystem;
investigate the effects of climate change on the ecosystem and its key components; and
speculate about future impacts of climate change on the ecosystem.
Method
Students investigate interrelationships among plants and animals in an ecosystem and explore how climate change might affect those interrelationships and the natural community as a whole.
Materials
writing materials; Internet access; field guides, library books, biology or environmental science textbooks, and other reference materials
Background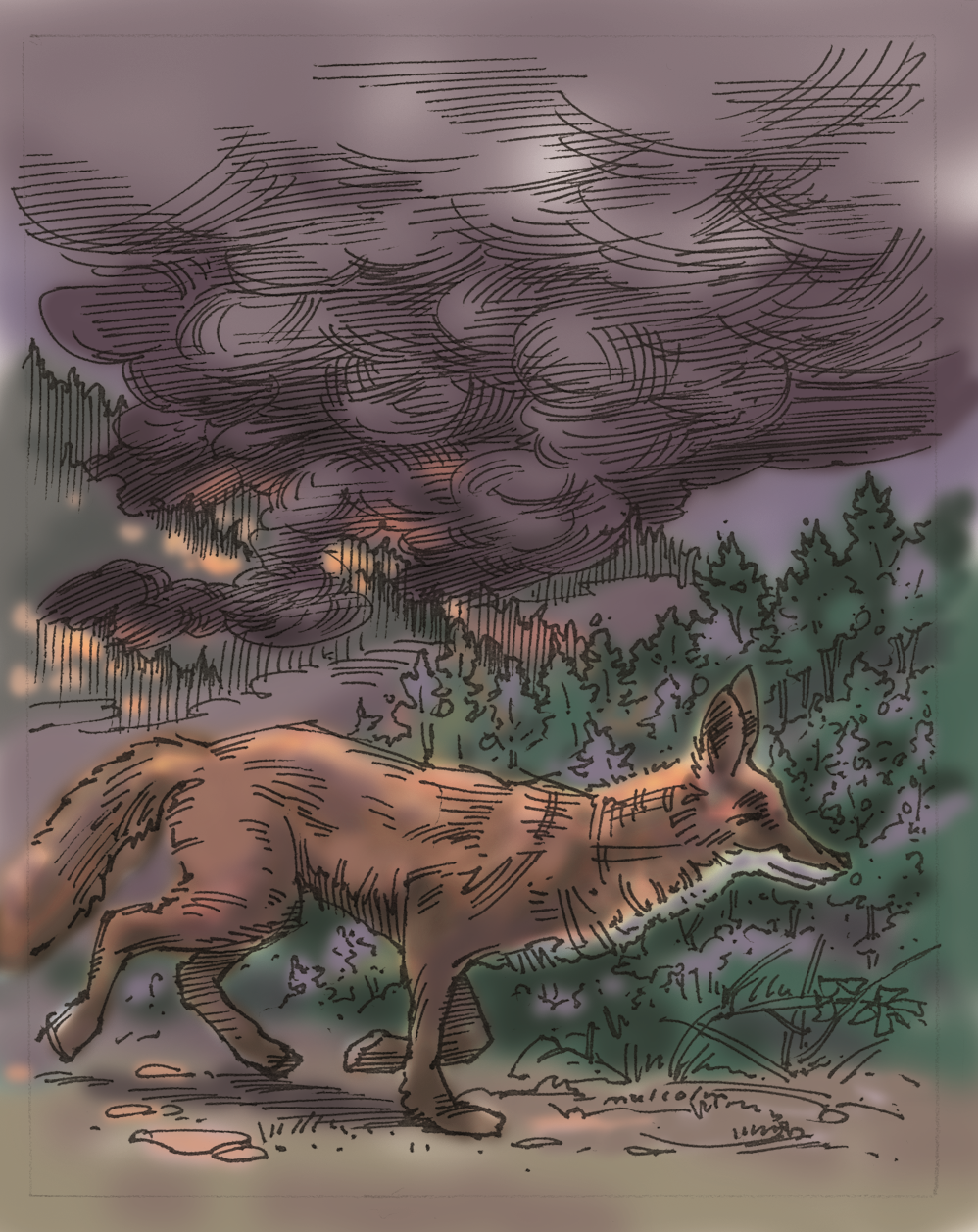 An ecosystem is a natural community. It consists of biotic (living) and abiotic (non-living, life-supporting) elements. In any area, such as a wetland, forest, shoreline, or tall-grass prairie, biotic elements (plants and animals) form an ecosystem along with abiotic elements (sun, soil, water, rocks, and atmosphere). The word ecosystem combines two words: ecology and system. Eco means habitat or home. System refers to the interdependent way all biotic and abiotic elements of a natural community fit together, like pieces in a giant jigsaw puzzle.
The biggest ecosystem of all is the "ecosphere." It includes the planet's surface, atmosphere, continents, oceans, and all living things. A closer look reveals regional ecosystems, like lakes, rivers, deserts, sea coasts, and tundra. Even smaller are natural communities, such as meadows, salt-marshes, streams, and bogs, plus human communities, like cities, towns, suburbs, and rural areas.
Natural communities are always changing. For example, a forest never stands still — it is constantly adapting to varying conditions, such as temperature, moisture, fire, and wind. But a major shift in the variability or magnitude of these conditions because of climate change will surely affect the plants and animals in the forest. Species sensitive to temperature may move to cooler locations at higher latitudes. New pests and diseases, more frequent droughts, and changes in predator-prey relationships may lead to local population declines or extinctions.
In this activity, students will focus on their own ecological area, examine interrelationships among plants and animals, and investigate the impacts of climate change on a "web of life."
Procedure
Review with your students, or introduce them to, the concept of ecosystems, including interrelationships between biotic and abiotic elements and the roles of producers, herbivores, omnivores, carnivores, and decomposers in a web of life.
Ask your students in what ways climate influences plants and animals. They should consider how latitude and altitude determine which species inhabit a region. Ask them how the seasons affect species' life cycles — the series of changes in an organism's life — including migration, hibernation, and breeding. Develop a list of climatic influences on plants and animals for later reference.
Have your students examine a map of the ecological regions of your province, territory, or Canada as a whole. The map should reflect the Ecological Classification System, which is based on the distribution of biotic and abiotic elements, including animals, plants, climate, soil, rocks, and water. The ECS has nothing to do with political boundaries. It is made up of layers of ecosystems, from huge ecozones all the way down to tiny ecosites. Canada is divided into 15 terrestrial ecozones, which are subdivided into 53 ecoprovinces. Within those ecoprovinces are a total of 194 ecoregions. Ask your students to use their knowledge of their part of the country — plus ECS and topographical maps — to pinpoint their ecological region and any ecosystems (for example, lakes, wetlands, meadows, forests, and seashores) it contains. Have the class vote on one or more ecosystems to focus upon, or choose one that students can visit on a field trip.
Ask your students to research the basic elements of the ecosystem(s) they have chosen. Some valuable sources of information include field guides, library books, and the Internet. If possible, take them on a field trip to gather data on habitat components, species, and interrelationships. Either you or your students can design an ecosystem observation sheet that allows them to inventory these elements:
Food: What is naturally available?
Water: Is there a source within the ecosystem(s)? What is the quality of the water? Are fish or aquatic insects present?
Shelter: Are there places where wildlife can rest, escape from predators, and take shelter year round?
Space: Does wildlife have room to grow and multiply?
Species: Which producers, herbivores, omnivores, carnivores, and decomposers are present?
Climatic conditions: What are the prevailing weather conditions? How does the climate affect plants and animals? Refer to the list of climatic influences developed by students in step 2.
Your class should not only gather data but also try to get a sense of interrelationships among species, as well as links between wildlife and habitat components, or between biotic and abiotic elements. Have each student follow up the research in step 4 by illustrating a web of life that reveals the network of connections in an ecosystem.
Now, your students can begin to speculate about the effects of climate change on the ecosystem(s) they have observed. Ask small groups to use the list of climatic influences, "What is Climate Change?", and "Land of Feast and Famine" to predict how climate change may alter the ecosystem(s) and wildlife inhabitants. For details on projected repercussions in various regions of the country, students can visit the Government of Canada Climate Change website Under "Information on Climate Change" they will find "For Canadians" — an assessment of the effects of climate change across Canada. The full text of the study is available through "Environment Canada". Have each group prepare an oral report on how climate change could affect the ecosystems and one or more species.
The groups then present their reports to the class. Advise all students to pay close attention as everyone will write a paper on how an entire ecosystem, and the web of life it contains, could alter if climate change occurs as forecasted.
Evaluation
Have each student compose a written and illustrated profile of an ecosystem as it looks today and as it might look in 2100, including "before" and "after" pictures of the web of life, if projected climatic changes occur.
Copyright Notice
© Canadian Wildlife Federation
All rights reserved. Web site content may be electronically copied or printed for classroom, personal and non-commercial use. All other users must receive written permission.