Find peer-reviewed works.
Coasts & Oceans
Connecting With Nature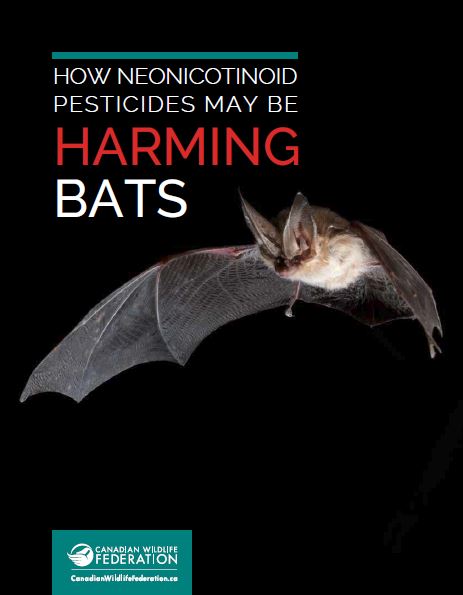 How Neonicotinoid Pesticides May Be Harming Bats
There are over 1,300 bat species worldwide, 19 of which call Canada home. Our bats are incredibly important, not only to the environment but to the economy too. When the sun goes down, bats get to work eating the annoying pests in our backyards. They're also extremely beneficial to the agricultural industry. In fact, bats save the agricultural industry in North America $3.7 billion every year.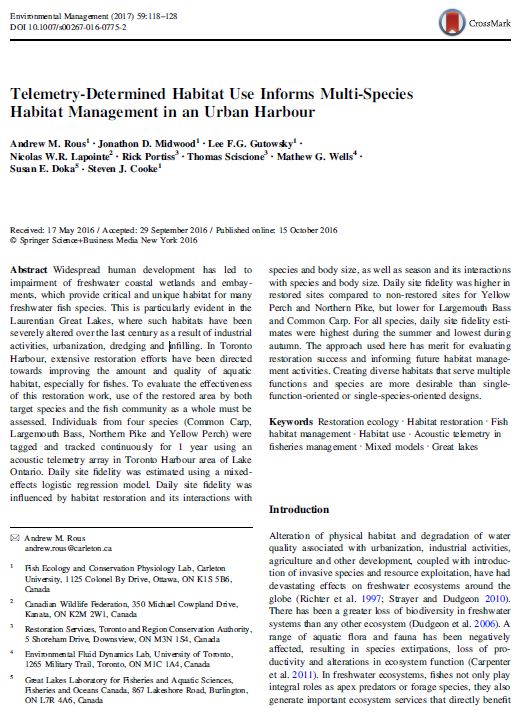 Telemetry-Determined Habitat Use Informs Multi-Species Habitat Management in an Urban Harbour
Widespread human development has led to impairment of freshwater coastal wetlands and embayments, which provide critical and unique habitat for many freshwater fish species. This is particularly evident in the Laurentian Great Lakes, where such habitats have been severely altered over the last century as a result of industrial activities, urbanization, dredging and infilling. In Toronto Harbour, extensive restoration efforts have been directed towards improving the amount and quality of aquatic habitat, especially for fishes.
Education & Leadership
Endangered Species & Biodiversity
Forests & Fields
Lakes & Rivers