With topics relating to conservation, wildlife and habitat, we provide a relevant online learning platform, typically for grades four to six, but of benefit to any age. WILD Webinars are informative, engaging and just the right length at 20 to 30 minutes. Our Hinterland Who's Who iconic species series is just one example of the quality content we have to share.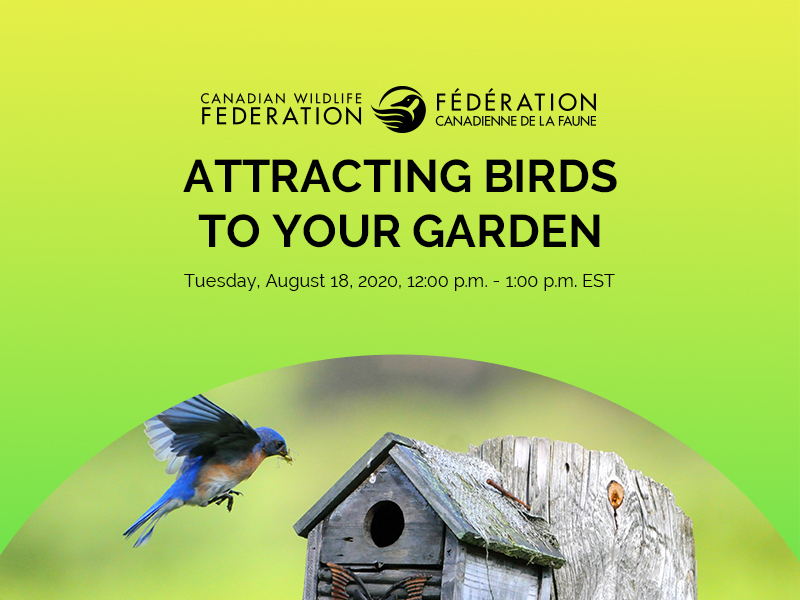 Attracting Birds to Your Garden
Join the Canadian Wildlife Federation as we share tips and tricks to support your local and migratory birds. Adding certain habitat features to your garden can also enhance the visual appeal of your outdoor space. As a result, we get to enjoy the beauty and antics of our winged neighbours as well as benefit from their important pest control services and, in the case of hummingbirds, some pollination help as well.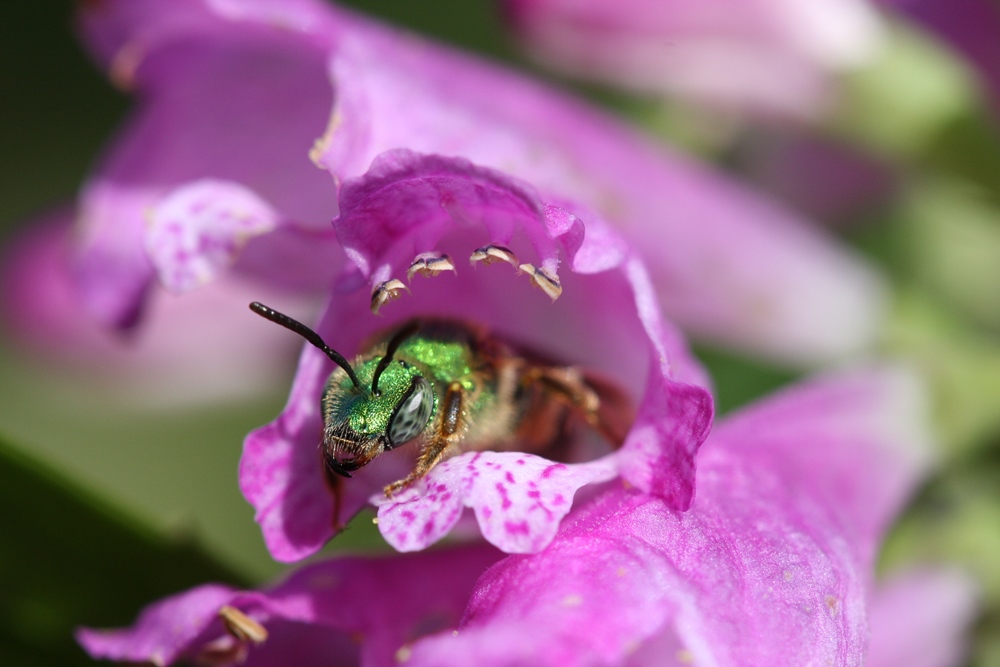 Discover Canada's Native Bees
Join Cécile Antoine -PhD Candidate in Biology at UOttawa- on her journey to discover native bees that you may encounter in your gardens and parks around Ottawa, or the rest of the country. Cécile will share her passion by giving details on the biology and ecology of wild bees. She will also explain her research findings on bees that nest in the ground, which represent ¾ of the species, and is the focus of her studies. Learn more on how to support wild bees by attending this webinar!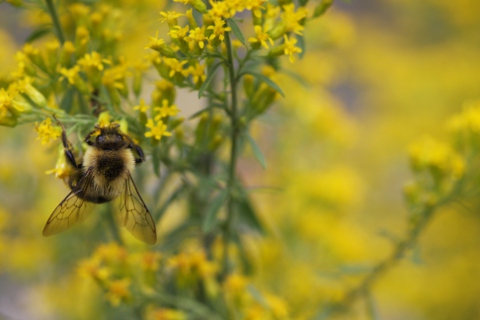 'Gardening for Pollinators' Webinar
Gardening is one of the simplest and most profound ways you can connect with nature. Thankfully, you have pollinators as allies to support you in your efforts. Join the Canadian Wildlife Federation as we take a look at Canada's seven kinds of pollinators. You'll discover their remarkable behaviours, their importance to our economy and well-being, and how you can help these allies in the simplest of ways. Time: 9:00 am Pacific/12:00 pm Eastern Length: 1hr Those that participate will get access to our 20-page colour "Wildlife-friendly Gardening Guide" after completing a very short survey!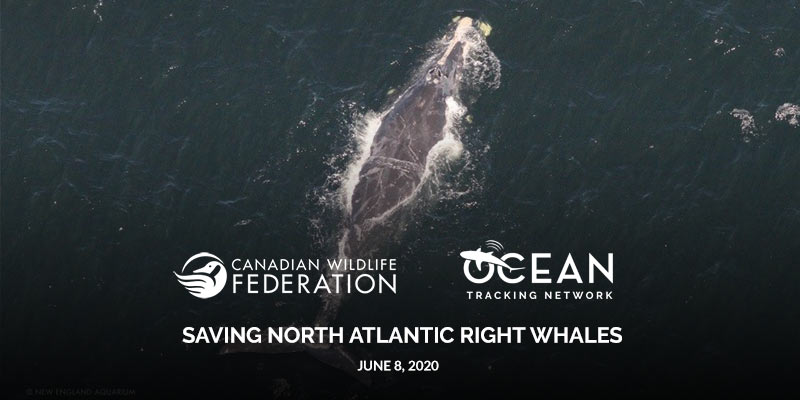 Saving North Atlantic Right Whales
Join the Ocean Tracking Network (OTN) and the Canadian Wildlife Federation (CWF) on World Oceans Day for a talk on the North Atlantic right whale—one of the most endangered whales in the world—that relies on the plankton-rich waters of the Maritimes, and faces dire threats from ship strikes, fishing entanglements and climate-driven changes in food sources and habitat. Historically found throughout the Atlantic Ocean, today North Atlantic right whales overwinter and calve in the south between Georgia and Northern Florida, and move north to Canada to feed in the plankton-rich waters of the Bay of Fundy, off the Scotian Shelf, and in the Gulf of St. Lawrence in the summer. After centuries of whaling, populations of some whale species have rebounded, but entanglements and ship strikes remain a serious problem for the conservation of large baleen whales, including for North Atlantic right whales. Due to human-induced stressors as well as lower calving rates since 2010, experts predict that right whales could become extinct in as little as 20 years. Tune in to learn more from Canadian Wildlife Federation's right whale expert Sean Brillant about how we can work together to ensure a future for this iconic and critically endangered species.
Plant It and They Will Come
How one woman discovered the joys of creating a wildlife-friendly garden. Join CWF as Berit Erickson, pollinator garden blogger, shares her urban garden's transformation from ornamental to wildlife-friendly. Discover how much easier it was than she thought and all the benefits she and her family now enjoy. So if the idea of creating a wildlife-friendly garden is daunting to you or you just want to get some new ideas, join us for this informative and inspiring webinar.
Invasive Species: Something Fishy in Canada's Lakes & Rivers
Grades 2-9, Science, Animals, Environmental Stewardship Join the Canadian Wildlife Federation (CWF) and the Centre for Global Education as we investigate what's happening in Canadian rivers and oceans. Our conversation will cover the roles of different species, how invasive species impacts local ecology, and what we can do to better support at-risk habitats.
Wildlife-friendly Gardening
Join us April 8 at noon EST for lots of simple but powerful ideas to make your garden more wildlife-friendly and discover why it is so important, now more than ever! Whether you're keen to attract more birds and butterflies, want tips for choosing beneficial plants or if you're planning to apply for CWF's Garden Habitat Certification but needed a little more help, this webinar is for you. Spend an hour with us to discover the basic principles of wildlife-friendly gardening and get practical tips to make it a reality in your own outdoor space. It is interactive so you are welcome to ask questions both during the webinar and at the end. Leading conservationists believe gardeners are a key factor in giving our declining wildlife a chance to thrive once again. Join us as we discover how to make our gardens both beautiful and beneficial! Those that participate will get access to our new 20 page colour "Wildlife-friendly Gardening Guide" after completing a very short survey!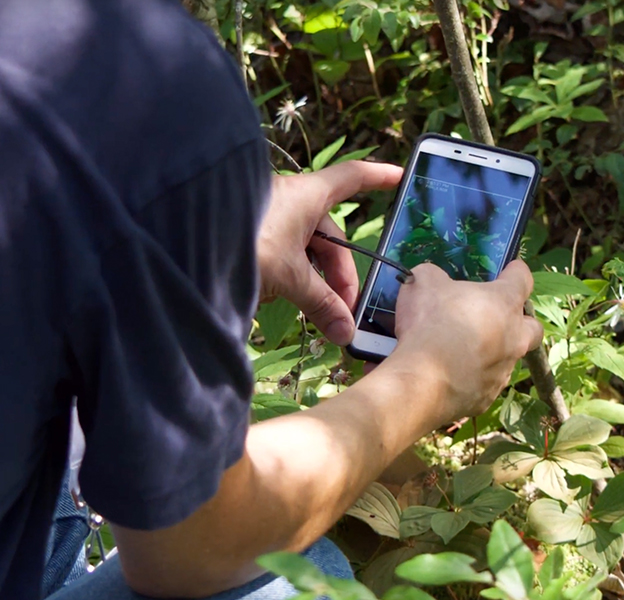 Contributing to a Global Biodiversity Database with iNaturalist Canada
With the outbreak of COVID-19, the interconnection between people and nature has been brought to the forefront through increased awareness on the impacts we have on wildlife. Some areas in Canada may see an increase in visible wildlife while human activity is temporarily reduced. Whether this is a result of wildlife being more present or people are simply taking notice remains to be seen. You can help answer this question. Uploading photos of wildlife to iNaturalist.ca or using the free iNaturalist app will provide researchers with valuable information on where species are found during this time of decreased human presence on roads, in our towns and on trails. James Pagé, CWF Species At Risk and Biodiversity Specialist, will walk you through the ins and outs of using iNaturalist.ca and the iNaturalist app to record an observation as well as how to learn about what others are seeing around you during this time of isolation and physical distancing. Let's stay connected with each other and nature.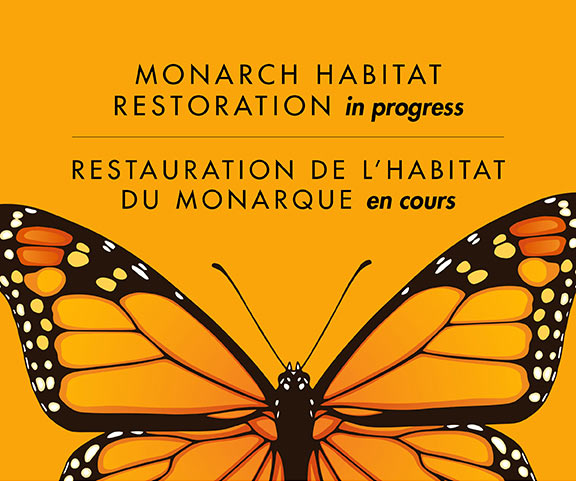 Managing Rural Roadsides for Pollinator Habitat
Lanark County Lanark County is a rural municipality in eastern Ontario – to the west of Ottawa, Ontario – managing approximately 600 kilometres of county roads. Since 2016, Lanark County has followed an integrated vegetation management (IVM) plan to control invasive plants, especially wild parsnip, that encroach on pollinator habitat. In addition to controlling invasive plants, the goal of the IVM plan was also to re-establish desirable native vegetation along roadsides. To achieve these goals, Lanark County changed mowing practices, implemented integrated control measures to reduce impact to desirable vegetation (i.e. targeted spot spraying, hand control of invasives, reseeding disturbed sites, etc.), and improved hydroseeding practices with native seed to promote pollinators. Lanark County has been successful in reducing invasive plant infestations and improving pollinator habitat on almost 450 hectares of rural roads, and now has the opportunity to share some lessons learned with other municipalities about how they can help improve pollinator habitat along roadsides.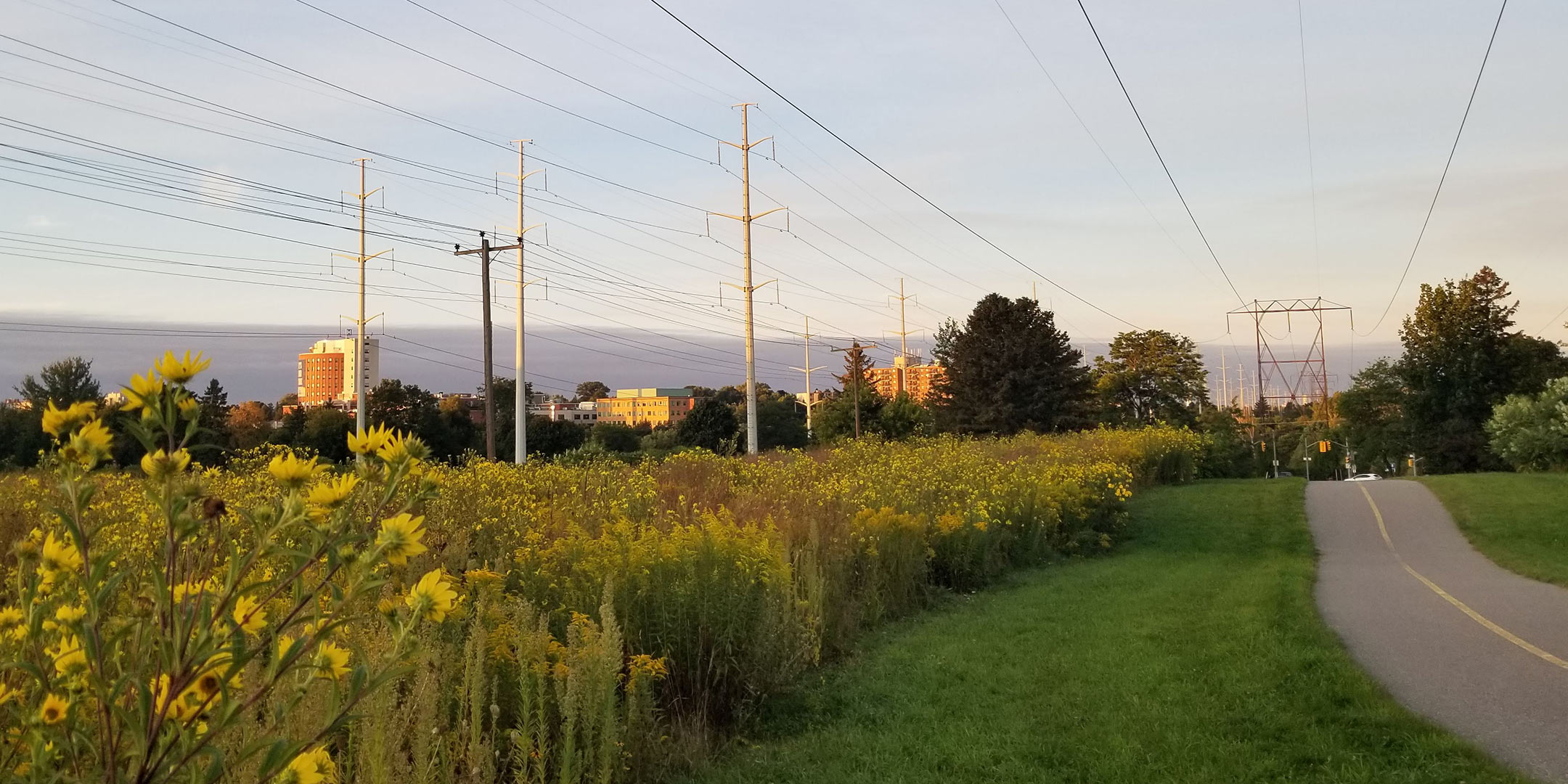 The Meadoway: Planning and Restoring Pollinator Habitat in a utility corridor in Toronto, Ontario
The Meadoway is transforming a hydro corridor in Scarborough, ON into a vibrant sixteen-kilometre stretch of urban greenspace and meadowlands that will become one of Canada's largest linear urban parks. Cyclists and pedestrians will soon be able to travel from the heart of downtown Toronto to Rouge National Urban Park without ever leaving nature. Over the next seven years, this site will become a place filled with butterflies, birds and wildflowers – a rich meadow landscape realized on a scale never before seen in Toronto. This webinar will help to showcase and walk you through the overall planning, permits/policies, education/outreach, communication and meadow restoration needed to create a project similar to The Meadoway.
Browse through our archived webinars: