Background
Human-made barriers prevent fish from accessing habitat needed for all stages of their life cycle. Fish need to access different types of habitat across seasons and life stages, and they need connected waterways to thrive. Migratory fish, including those that migrate between oceans and freshwaters (diadromous fish) and those that migrate within freshwaters (potamodromous fish), are particularly dependent on the ability to move freely through our rivers, streams and lakes.
Some of the best known examples of migratory fish include salmon, which spawn in freshwater and grow in the ocean; American Eel, which spawn in the ocean and migrate to brackish and freshwater systems to grow; and and Sturgeon, which can migrate hundreds of kilometers up rivers from lakes and estuaries to spawn. Lesser known examples include many sucker species, which migrate up small streams to spawn and are important prey for popular sport fish, and Northern Pike, which make shorter migrations into wetlands and flooded areas during spawning season.
Often when we think of barriers, we think of large hydroelectric dams, some of which have ladders designed for one or a few species to pass. But many other barriers fragment our freshwater ecosystems. These include low-head dams, road and railway crossings, and dykes and levees that block access to marshes, floodplains and other important off-channel habitats. Combined, these barriers have considerable effects on our freshwater ecosystems and the fish populations they support. They even affect other species, such as freshwater mussels that rely on fish to carry their larvae to new habitats.
The Canadian Wildlife Federation and our partners are working towards restoring the health of our freshwater ecosystems by removing barriers or modifying them so that fish and other aquatic organisms can pass. At the same time, we acknowledge that many barriers are vital parts of our society's infrastructure and can play beneficial ecological roles, particularly in restricting the spread of aquatic invasive species. We work to identify the most important barriers to remediate and the right, cost-effective solutions for each barrier.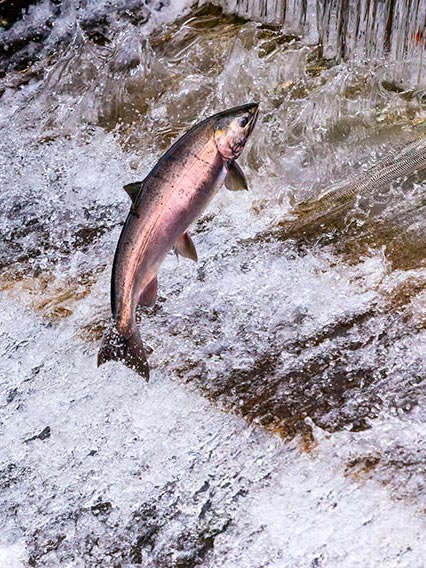 Did You Know? Native salmon species are particularly affected
Five species of Pacific salmon (Chinook, Chum, Coho, Pink and Sockeye), as well as Steelhead and east coast Atlantic Salmon, are struggling to maintain their abundance, often because of the artificial barriers they face during their crucial migration back to where they were born. Some barriers are problems for fish migrating in both directions
Hydroelectric dams not only block upstream migration, but pose a major risk during downstream migration. Small fish need to spend more energy swimming through warm, slow-moving reservoirs where they face predation by introduced sport fish. Passing through turbines can be deadly because of strikes from turbine blades and because of rapid pressure changes faced during passage. Blocking the way
Human-built barriers prevent adult fish from completing their return to their spawning grounds, often because dams, levees and weir barriers are too high for fish to jump over, or because road, rail and trail crossings have flow rates that are too fast for fish to swim up.
Program Overview
CWF's goal is to reconnect freshwater ecosystems by remediating barriers such as rail and road crossings, weirs, levees and dams. CWF is working to improve connectivity within Canada's waterways using two major strategies:

Work with municipal, provincial, federal and Indigenous governments, coupled with stewardship and industry groups, to secure the funding, support and technical expertise needed to implement fish passage improvement projects, starting in British Columbia and extending to our entire nation.

Identify and prioritize barriers for remediation in a national database to guide our work and the work of our partners to remediate barriers to fish movement.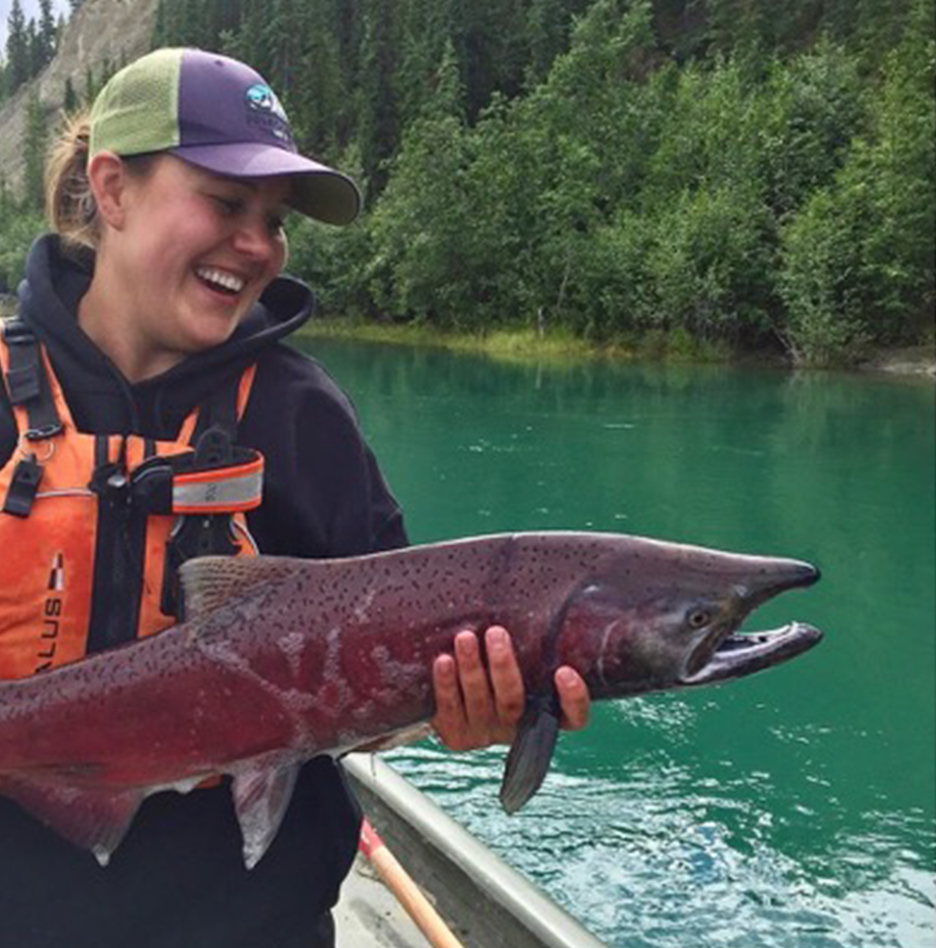 Safe Passage for Salmon and Other Aquatic Species at Risk
In British Columbia, CWF is working in partnership with the Pacific Salmon Foundation, the B.C. Fish Passage Technical Working Group, the Pacific Streamkeepers Federation and others to implement these strategies. B.C. has demonstrated leadership in fish passage assessment and remediation. CWF's goal is to expand the beneficial fish passage work already happening in B.C. and to apply these successful strategies to the rest of Canada. CWF is also conducting fish passage assessment and remediation work outside of B.C. through research and advocacy and by establishing partnerships to implement other pilot project opportunities.
There are many ways to remove or remediate fish barriers. Creating a nationwide database of existing barriers allows prioritization and optimization for remediation and/or removal that yields the greatest ecological value to fish populations within limited budgets. Securing funding and providing technical expertise in fish barrier removal or remediation allows local stewardship groups to improve fish passage within their geographical areas. CWF continues to strategically plan fish passage improvements that help ensure access to critical spawning and rearing habitat.
Program Lead
Nick Lapointe
Nick Lapointe works at the Canadian Wildlife Federation as the Senior Conservation Biologist – Freshwater Ecology. Originally from Ottawa, he completed his doctorate at Virginia Tech before returning home to work in conservation. Nick studies aquatic habitat, restoration and invasive species while working to protect freshwater fisheries, biodiversity and species at risk. He spends his free time fishing, hunting and foraging in Ottawa's hinterland.
"Fish barriers like dams and dykes have been identified as a critical reason why many fish stocks are in decline," says Nick Lapointe, CWF's Senior Conservation Biologist for Freshwater Ecology. "It's more important than ever that we take a good hard look at these barriers and start fixing them to allow fish to migrate freely."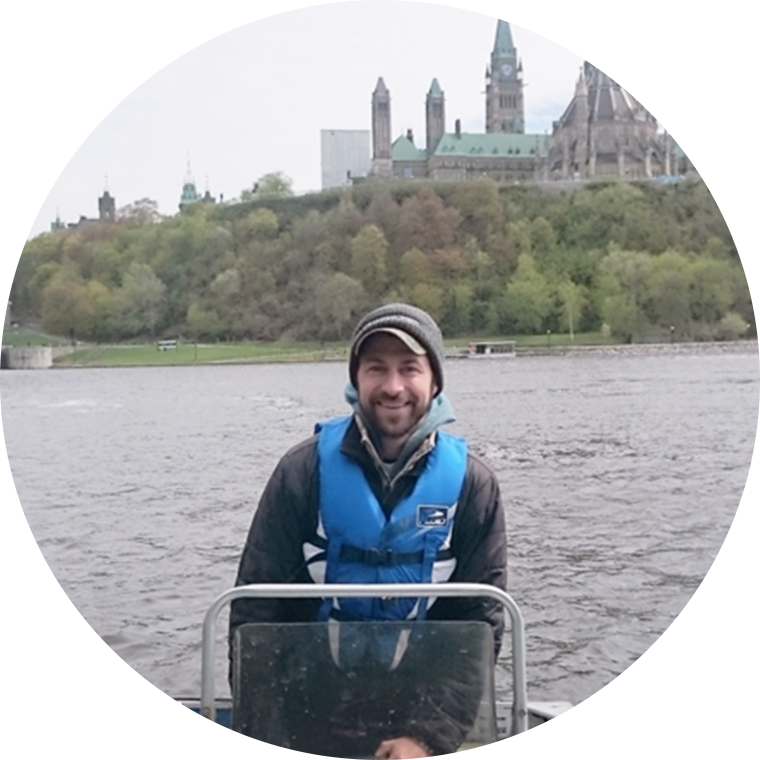 Sign Up for Timely Articles and Tips