Rivers to Oceans Evening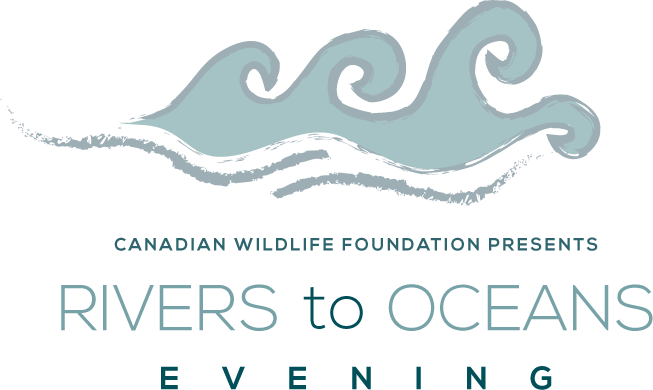 The Canadian Wildlife Foundation and its Chair, Dr. J. Bernard Gosevitz, invite you to an evening dedicated to Canada's waters and the wildlife that depend on it.
Please join us for our Rivers to Oceans dinner on Tuesday, May 6th with our host Brian Williams. Canadian Wildlife Federation Director of Conservation, Dr. David Browne will showcase the unique research and projects that are making an impact on our shorelines and in our backyards.
The evening will also acknowledge The Rogers Foundation for their generosity and support of the Canadian Wildlife Foundation.

Brian Williams Host
Nota Bene Restaurant
180 Queen Street West
Toronto, Ontario M5V 3X3

When: Tuesday, May 6th, 2014
Time: 6pm cocktails
7pm dinner

Dress: Business Casual





Dr. J. Bernard Gosevitz Chair, Canadian Wildlife Foundation
Help the Canadian Wildlife Foundation Make a Difference
Canadian habitats are under constant threat – help us make a real difference for wildlife in Canada. Let's ensure wildlife populations and their habitats both on land and in water are protected for future generations. The Canadian Wildlife Foundation is a national not-for-profit charitable foundation dedicated to raising funds for conservation, education and stewardship in Canada.