Lakes & Rivers
---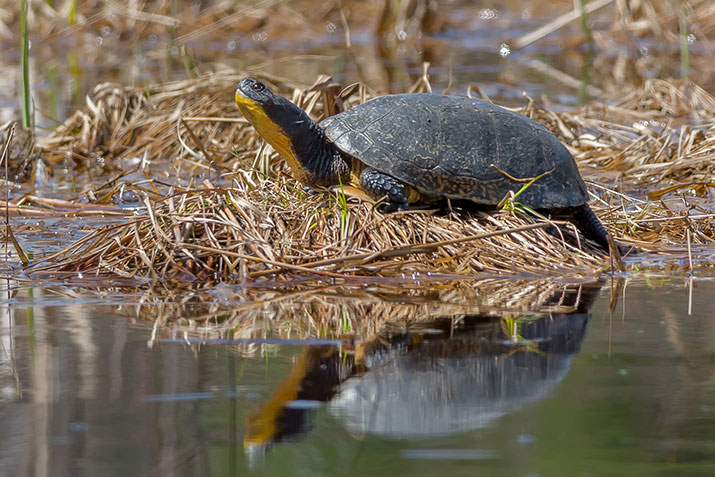 September 24, 2019, Oliver Daily News – SILT has partnered with Watersheds Canada and the Canadian Wildlife Federation to pilot the highly successful Love Your Lake (LYL) program for the first time in British Columbia, at Vaseux Lake and along the shore of Okanagan Lake in the...
September 23, 2019, Castanet – The Southern Interior Land Trust has partnered with Watersheds Canada and the Canadian Wildlife Federation on the pilot project. This year, shorelines along Okanagan Lake within the District of Summerland and the entirety of Vaseux Lake...
September 4, 2019, CBC – Hundreds of at-risk baby turtles were incubated over the summer
August 29, 2019 – "CWF's Ottawa team collected and incubated over 600 Blanding's, Northern Map and Snapping turtle eggs in the Ottawa area this year," said Rick Bates, CEO. "The release of these hatchings back to the areas where they were found is part of...
August 11, 2019, CBC – The United Nations warns that 1 million species worldwide are at risk of extinction
July 31, 2019, CWF Blog – Campaign seeks to remove the Hanlon Creek weir which is affecting water quality for brook trout in the creek
July 26, 2019, CWF Blog – Turtles are in serious trouble. All eight species of freshwater turtles in Canada are listed as Species At-Risk. This makes turtles one of the most endangered groups of wildlife in Canada.
July 8, 2019, CWF Blog – Many people enjoy spending a day fishing on the lake. It's a great way to get outside and possibly bring home a fish for supper. Unfortunately, unwanted animals, such as turtles, sometimes take an interest in the hook at the end of...
June 26, 2019, Ottawa Citizen – Canadian Wildlife Federation Freshwater Turtle Specialist Dave Seburn spoke with CBC Ottawa Morning June 26, 2019 regarding the need to help Canada's at-risk freshwater turtles.
June 25, 2019, CBC – Canadian Wildlife Federation team rescues eggs from danger, animal and human