Lakes & Rivers
---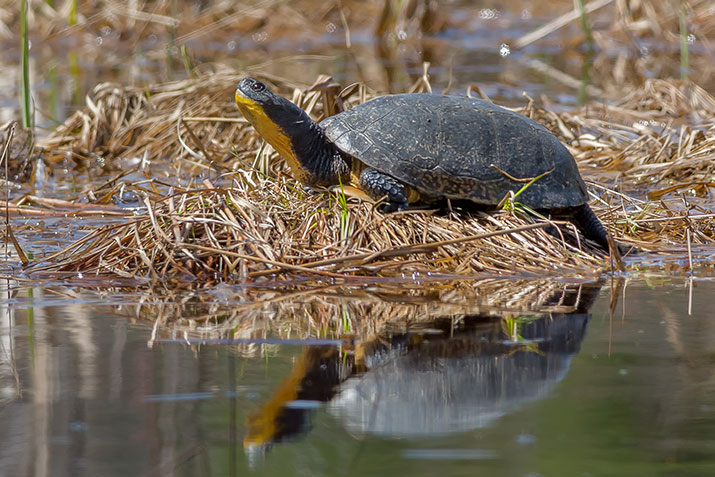 November 20, 2020, CWF – The Canadian Wildlife Federation (CWF) is pleased to announce the removal of multiple barriers to fish passage in B.C. CWF is working with diverse partners to restore access to critical spawning and rearing habitats for aquatic species...
November 16, 2020, North Shore News – New fish ladder a success, Streamkeepers say
November 6, 2020, Mass.gov – A six part film series that highlights the efforts by DER and our many partners to advance dam removal projects in the Commonwealth.
September 19, 2020, InsideOttawaValley – Tammy MacKenzie drove thousands of kilometres this spring and summer, crisscrossing parts of Lanark County, in a trusty yellow 2004 Chevy Aveo to help local turtle populations. MacKenzie brought the nest protection project to life...
September 18, 2020, CBC – Conservationists say salmon at 'unprecedented' lows and just keep getting hit
September 15, 2020, Vancouver Sun – Still, a historically low number of salmon are expected to return this year
July 27, 2020, The Guardian – Decline in species such as salmon harms entire ecosystems and livelihoods, say researchers
April 9, 2020, Watersheds Canada – Watersheds Canada and the Canadian Wildlife Federation (CWF) are celebrating another successful year of their Love Your Lake program as it expanded to British Columbia in the summer of 2019.
April 8, 2020, Richmond News – This year, the Canadian Wildlife Federation (CWF) is encouraging Canadians to join their "be on with nature challenge," while practicing physical distancing during COVID-19.
September 24, 2019, Oliver Daily News – SILT has partnered with Watersheds Canada and the Canadian Wildlife Federation to pilot the highly successful Love Your Lake (LYL) program for the first time in British Columbia, at Vaseux Lake and along the shore of Okanagan Lake in the...