Forests & Fields
---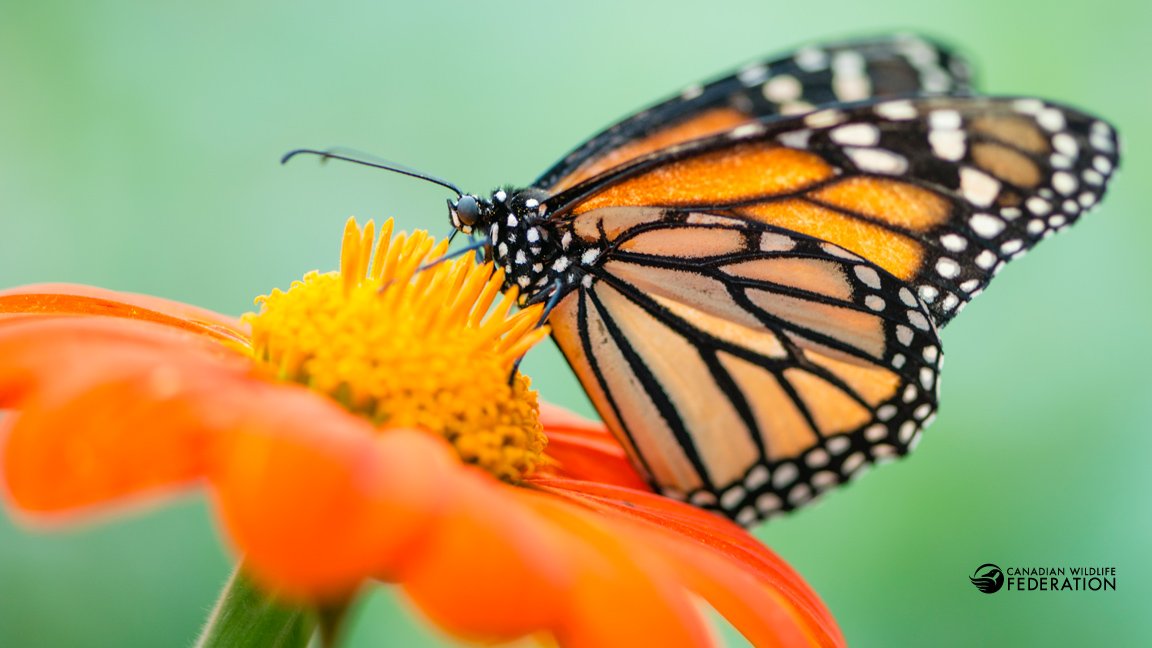 December 16, 2020 – The US government's recent decision not to list the Monarch Butterfly under the Endangered Species Act means that more citizens and corporations on both sides of the border need to work together to build pollinator pathways along...
December 1, 2020 – The Canadian Wildlife Federationwelcomes major investments in recovering Canada's economy through actions to conserve wildlife and habitat and reduce green house emissions. The allocation of $3.16 billion to make good on the Liberal...
October 31, 2020, Yahoo!News – According to the Canadian Wildlife Federation, bats of this species weigh only seven to fourteen grams and have a wingspan of 22-27 centimetres. In 2014, the species was added to the federal government's at risk registry.
October 23, 2020, Sarnia Observer – Several local projects and businesses involving agriculture, sustainability, the environment and economic development were highlighted at the gathering attended by about 30 people. Some of those projects are partnerships involving the...
September 8, 2020, Saskatoon Star Pheonix – Land slated to protect 10 species at risk is valued at $64 million, federal government says
July 31, 2020, The Narwhal – Grasslands sequester billions of tonnes of carbon and support hundreds of plant species and over 60 species at risk. They are also one of the world's most endangered ecosystems
July 20, 2020, CBC – Carolyn Callaghan, a biologist with the Canadian Wildlife Federation, says many people love the look of a freshly mown lawn, but letting wildflowers grow instead is much better for the environment.
July 20, 2020, CBC – La Pêche, Que., couple says their vegetation is a habitat for bees and butterflies
July 16, 2020 – Partnership between Canadian Wildlife Federation, Hydro One, and Lanark County to protect pollinator habitat
June 23, 2020, InsideOttawaValley – Lanark County Public Works staff are playing a part in reducing turtle mortality on county roads, and the public is invited to help!