In honour of an exceptional WILD Education facilitator or instructor.
BONNIE ANDERSON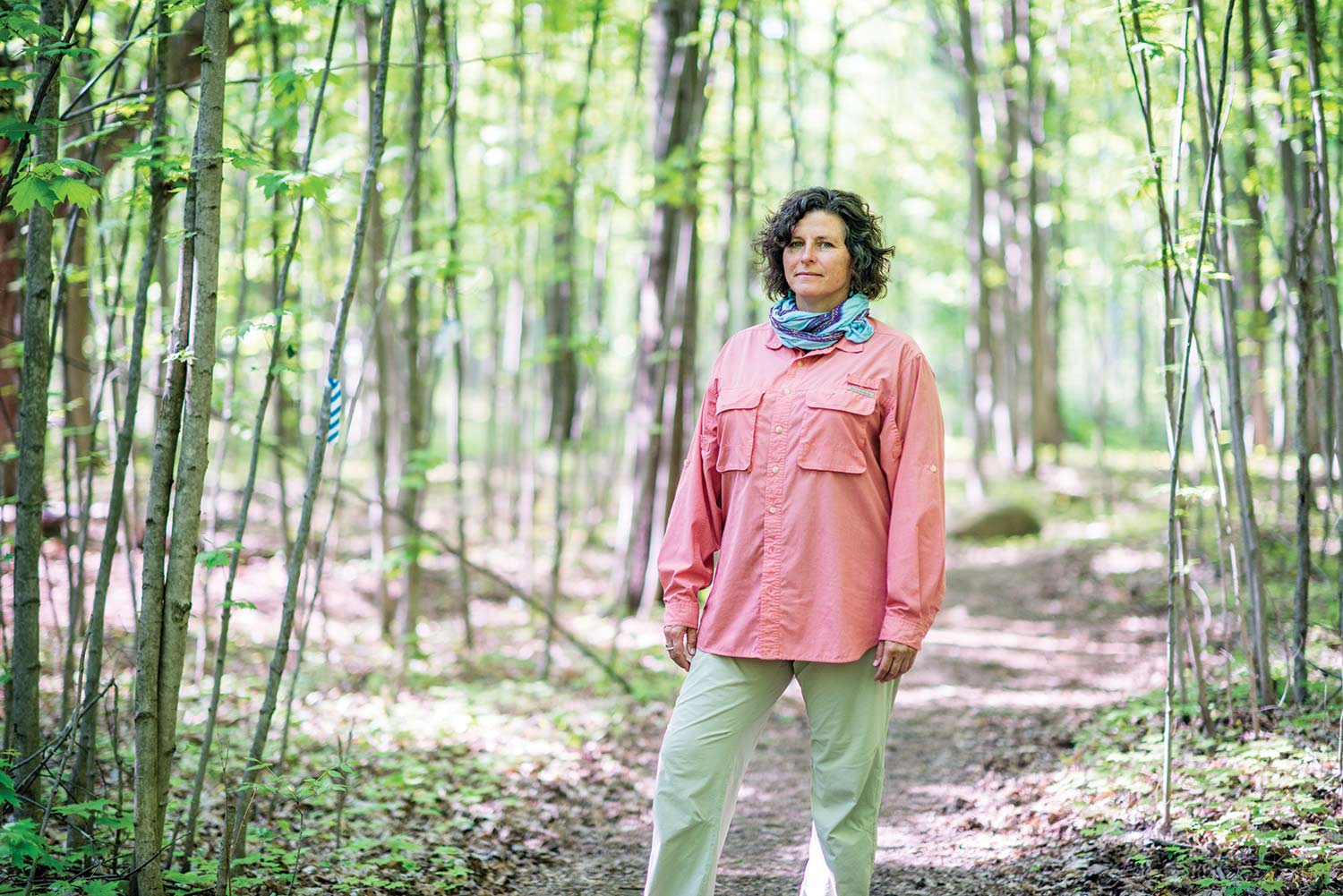 Meet Bonnie Anderson, winner of the inaugural WILD Educator of the Year award. Bonnie has been with CWF's WILD Education program in Ontario since 1988. Her work continues to this day, training educators to deliver programs for youth such as Below Zero, Project WILD, Focus on Forests and other integrated workshops.
Of course, Anderson's commitment to nature and education goes far beyond her work with CWF. It began in her childhood, when she would accompany her mother on discovery walks. Later, she joined the Girl Guides, developed a love for camping and went on to become an enthusiastic camp counsellor.
As a young adult, Anderson's love of the outdoors led her to Humber College's recreation leadership program and the Katimavik program. From there, she studied at the University of Waterloo, Sir Wilfrid Laurier University and Queen's University, where she earned a bachelor's degree in education.
Throughout her career, Anderson has kept nature and conservation at the centre of her work. She has spent 18 years with the Kawartha Pine Ridge District School Board, where she established many innovative programs. Between 2007 and 2011, she also worked at the Bark Lake Leadership Centre, an outdoor education and leadership facility in Irondale, Ont., near Kawartha Highlands Provincial Park.
In 2013 and 2014, Anderson also travelled to the Arctic to participate in CWF's Summer Institute program. She translated those experiences into workshops she now gives to students and teachers, focused on northern issues such as aboriginal culture and food security.
Over the course of her career, Anderson's work has been widely recognized. Among the honours she has received are the Susan Wiecek Forestry Award for promoting forest ecology and educa- tion; a Queen's Golden Jubilee Medal for contribu- tions to the natural community and the Queen's Diamond Jubilee Medal for contributions to environmental education programs. In 2012, Ander - son was also the feature children's program writer for climate and polar issues at the Children's Museum of Ital