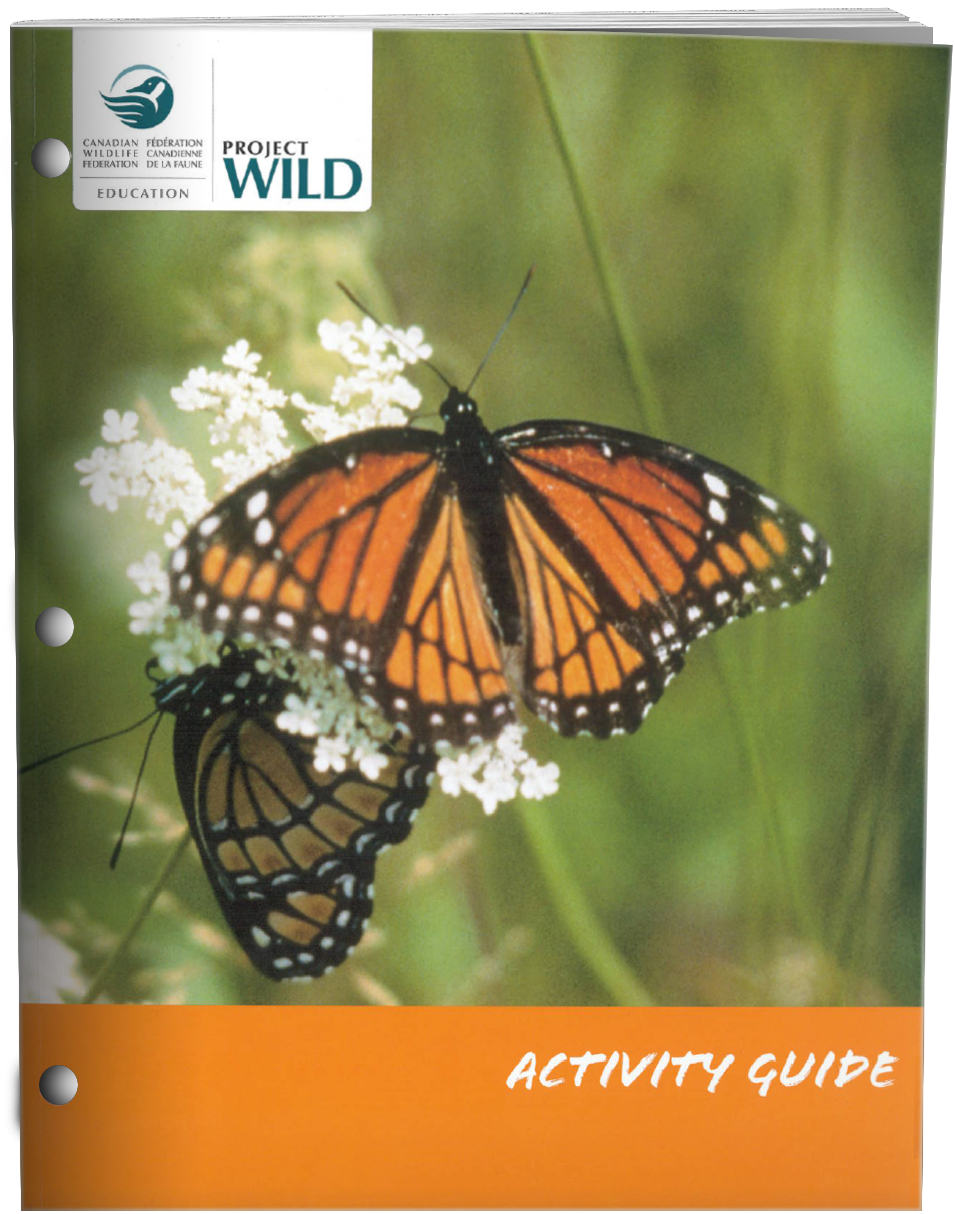 Project WILD activity guides can be obtained by participating in an introductory workshop. They are not for sale. For more information about our workshops, or to find one in your area, follow the links below:
Download Project WILD activity sheets from WILD BC
About WILD Education Workshops
Sign up to be notified of upcoming workshops in your province or territory.
Teachers, parents, and students praise this classic K-12 environmental education program used internationally. Project WILD instructors have taught thousands of Canadian students from kindergarten through high school — and more than 120,000 Canadian educators can't be wrong!

With the interdisciplinary Project WILD Activity Guide, you'll explore topics from what types of habitats migrating birds need to make it to their wintering grounds to how new fishing technologies have affected fish populations. The guide features 121 complete lesson plans about wildlife and the environment that can each be adapted for any age, grade or subject.

Since 1984, Project WILD has been a model for WILD Education programs in Canada. It is brought to you under agreement with the U.S. Council for Environmental Education.
is based on the premise that young Canadians have a vital interest in learning about their natural world, how their actions affect sustainability of life on our planet and how they can become responsible inhabitants of Earth.
helps learners develop the awareness, knowledge, skills and commitment needed to make informed decisions and to take constructive action for wildlife, habitat and the environment.
is designed to be infused into mandated curriculum subjects such as art, health, language arts, math, music, physical education, science and social studies.
is appropriate for use by classroom teachers and non-formal educators, including resource specialists, naturalists, conservation officers, camp counsellors and Scout and Guide leaders
is based on conceptual framework that encourages learner development from awareness to action, and is thematically organized into seven sections: Awareness and Appreciation; Diversity of Wildlife Values; Ecological Principles; Management and Conservation; People, Culture, and Wildlife; Trends, Issues, and Consequences; and Responsible Human Actions.
contains all the information needed to successfully complete each activity (objectives, method, background, list of materials, procedures, evaluation suggestions, activity extensions, key vocabulary, etc.).