For any group or individual who brings awareness to conservation through artistic work
SYLVIE ROUSSEL- JANSSENS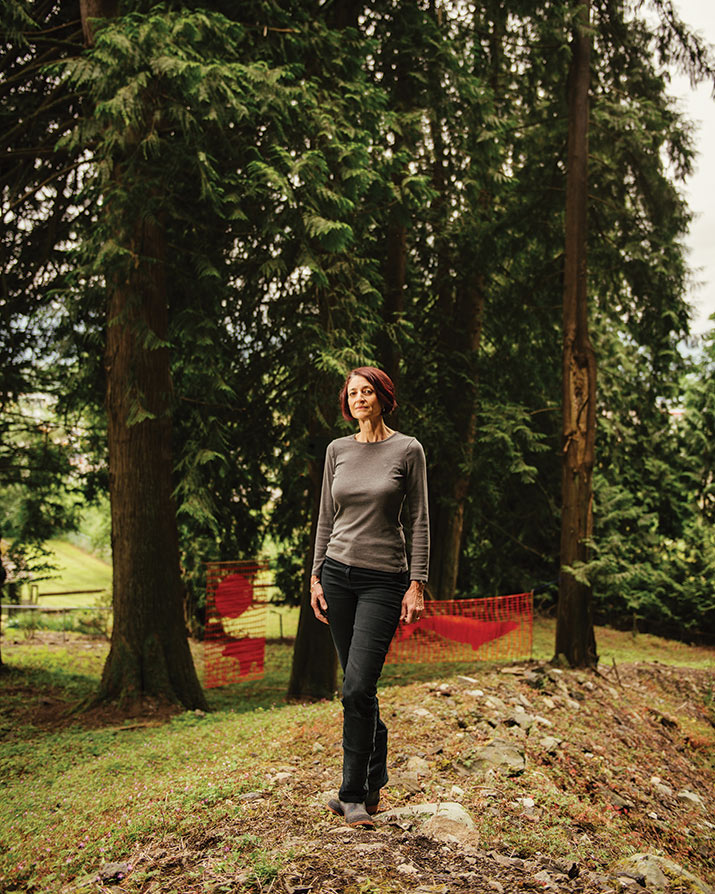 Wildlife and nature are fundamental to the art of Sylvie Roussel-Janssens , a born-and-raised Montrealer who has made British Columbia her home since 1980. She is best known for her sculptural installations, which she creates using a novel technique of burning small holes in synthetic fabrics of different colours to create images. She then assembles the pieces, sewing them together and linking them on wire frames. As the light shines through the burned fabric — either natural light when the panels are placed on windows or through lightboxes — the resulting images are warm and compelling. The messages they convey, however, raise serious issues about our relationship with nature.
Take Roussel-Janssens' piece "Turf Wars," a multi-panelled installation. Originally designed for the windows of the Great Hall at the Reach Gallery Museum in Abbotsford, B.C. — though it can be installed in a variety of spaces — the work depicts seven species at risk in B.C. Within the body of each animal is another image symbolizing a threat to the species — an oil rig inside a caribou, a logging barge inside a Pacific salmon, a construction crane inside a great blue heron.
Another installation, called "How Deep Is Your Lake?" is inspired by aquatic ecosystems. The work, designed for installation on windows, is a series of panels based on profiles of six B.C. lakes. The work features mirror images of each lake, one for each panel, representing different regions of the province. Roussel-Janssens has also stitched photocopied acetates of bathymetric (underwater depth) maps into each panel, creating images that are abstract from a distance but rich in geographic detail up close.
Other works of hers have explored the degradation of the Columbia Icefield, climate change in Canada's Far North and other environmental issues. Now based in Chilliwack — working from a farmhouse built in the 1920s — Roussel- Janssens continues to produce art inspired by the hope of having viewers ask questions about the world in which we live.