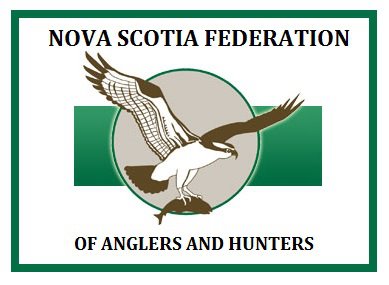 Nova Scotia Federation of Anglers and Hunters
Presented to a CWF affiliate for the most outstanding conservation project completed during the previous year by its members
With a total population estimated at between 500,000 and one million individuals, moose are not generally considered an at-risk species in Canada. Then there's Nova Scotia, where the mainland population is listed as endangered under provincial law. You can blame a variety of factors for the decline of the once-abundant species, ranging from disease and predation to poaching and habitat disruption.

The provincial government has tried to protect moose for decades, including an attempt in the 1940s to restore an extirpated population in Cape Breton with moose from Alberta. But none of the measures have turned about the fortunes for Nova Scotia moose. Today, population estimates stand between 1,000 and 1,200 individuals.

Despite the challenges, Nova Scotia maintains a multi-faceted effort to protect moose populations, including scientific research and public outreach. Community-based groups also make significant contributions, among them the Nova Scotia Federation of Anglers and Hunters.

In 2014, the provincial department of natural resources asked the federation to help with a particular issue. Twenty-five years earlier, the department had built ramps over a floating bog in Cumberland County, where moose had been drowning. But the ramps had deteriorated, and the department no longer had funding to replace them. So, it approached the federation for assistance.

The federation was more than happy to help. It bought all the building material necessary and assembled a work crew to replace the ramps. Given the remote location, the department provided a helicopter and crew to fly the material to the bog. The ramps were replaced, and ongoing monitoring demonstrates their success with a drop in the number of moose drownings.