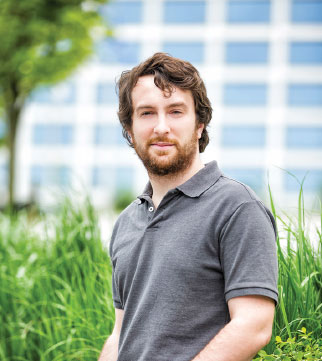 thestarfish.ca
Recognizing the contribution of individual youths or youth groups to wildlife or habitat conservation projects
It's often said that young people today are too wrapped up in technology to truly experience and appreciate the natural world that surrounds them. But such a view ignores the power of digital technology as an important tool for engagement. Case in point: thestarfish.ca. Founded in 2010 by McMaster University graduates Kyle Empringham and Sujane Kandasamy, this online news site has become an important venue for discussion of environmental issues, both local and international. Moreover, it aims squarely at engaging young people, in terms of both its content and its efforts to encourage broad participation.
The centrepiece of thestarfish.ca is its blog. Focused on the themes of science, biodiversity, conservation and making a difference, it offers an inspiring mix of stories about the efforts of young people. Better yet, the stories are written and edited by young people, helping to support the message that everyone has a role to play when it comes to conservation.
Beyond the website, thestarfish.ca actively promotes science and conservation in the community. One of its signature projects is the "Top 25 Environmentalists Under 25," launched in 2011, which celebrates young Canadians who are making a difference. It also collaborates with Let's Talk Science, a non-profit group aimed at promoting scientific literacy, to offer workshops for Grade 12 students. The goal of the sessions is to encourage students to think about the interconnectivity of environmental issues and to consider the global perspective while keeping focused on local issues and what can be done right at home.