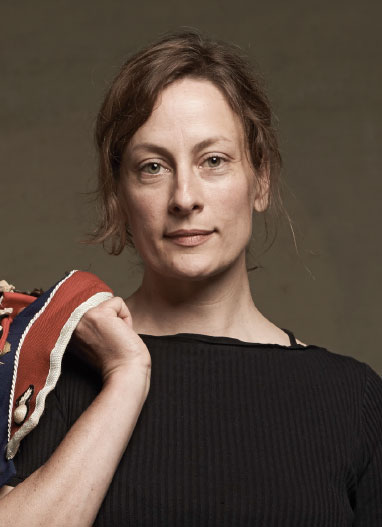 Sarah Harmer
For any group or individual who brings awareness to conservation through artistic work
These days, it's hard to tell whether Sarah Harmer is better known as a singer-songwriter or as a conservation activist. Multiple Juno Award-nominated albums, critical acclaim, radio airplay and guest appearances with artists such as Blue Rodeo, the Tragically Hip and Great Big Sea — to name just a few — certainly speak to Harmer's place on Canada's roster of influential musicians. Since 2005, however, her name has been equally attached to efforts to protect wilderness along southern Ontario's Niagara escarpment as co-founder of the conservation organization PERL — Protect Escarpment Rural Land.
Recognized as a UNESCO world biosphere reserve, the Niagara Escarpment is home to significant wetlands, ancient forests, high levels of biodiversity and many of Ontario's at-risk plants and animals. But like many wilderness areas close to large populations, it also faces pressures from development. One recent issue was a proposal to develop an 82-hectare aggregates quarry at Mt. Nemo, near Burlington. PERL took up the cause, and Harmer shone a spotlight on the issue with songs, tours and multimedia projects.
The effort paid off. In October 2012, a provincial environmental review board rejected the quarry application, saying the developers had not made sufficient provisions for wildlife, wetlands and woodlands in their proposal.
Conservation continues to be a key theme in Harmer's art, and she works to raise awareness both locally and with campaigns such as the National Parks Project, a collaboration between filmmakers and musicians to honour the 100th anniversary of Canada's national parks system in 2011. Stay tuned for more.