Plastic has become such an ordinary material used in our country that it's becoming harder and harder to avoid the substance. And yet, this material is piling up in our landfills and sometimes ends up in our rivers and oceans where it can cause major damage to the habitat and wildlife that live there.

Rivers to Oceans Week, celebrated from June 8 to 14, recognizes this connectedness and reminds us that taking care of our water is a shared responsibility. Join CWF in celebrating Rivers to Oceans Week and help us turn the tide on the threats to Canada's waterways and the life they sustain.


Follow the Current
Dive In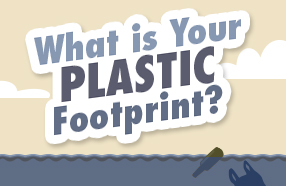 Ride the Wave!
#AreYouBlue Memes

Post a meme on your feed »
Canada is a Watery Wonderland
Twitter #riverstooceans
Are you planning on getting out on the water this week? Send us a picture of you paddling and we'll feature you on our blog! Use #paddleweek and #riverstooceansweek to tag us!
#riverstooceans Tweets