December 7, 2016
By April Overall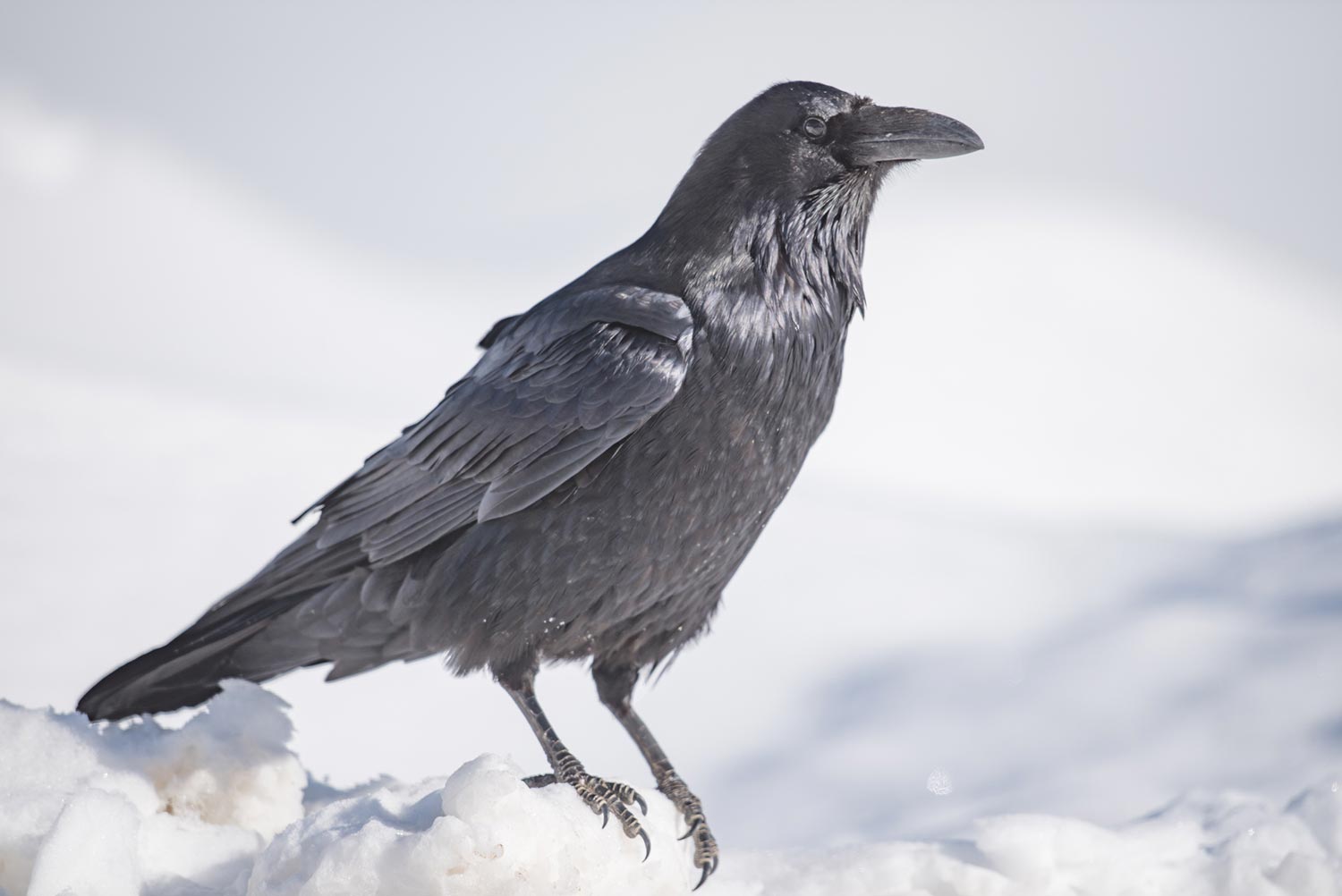 He's making his list and checking it twice. Can you guess which animals would be at the top of Santa's naughty and nice list? We'd bet some of these critters would be getting a lump of coal in their stocking this year!
The Naughty List
Ravens
When it comes to sharing, ravens get worse with age. According to University of Vermont zoologist, Bernd Heinrich, juvenile and adult ravens act differently when feeding on a carcass. Young ravens will holler during their feeding to attract other young ravens to the scene for safety purposes. The more ravens the easier it is to avoid competition with other scavengers. Adults, on the other hand, pair up and mow down quietly so as not to draw attention to the food – keeping the whole carcass to themselves.
Starlings
In 1890, between 80 and 150 European Starlings were released into Central Park. To say the bird adapted well to its new environment would be an understatement. Today there are some 200 million starlings in North America, much to the detriment of native birds like the Eastern Bluebird and the Gila Woodpecker, which compete with the starling for nesting grounds. Luckily most birds can fend off the pushy starling, and only the Sapsucker has really shown decline due to the starling.
Asian Carp
These fish are seriously damaging the native fish population in lakes and rivers. Asian Carp can eat up to 40 per cent of its body weight in plants such as plankton in a single day, leaving not much else for native fish in the area that depend on this food source. And a domino-like effect happens; when there aren't enough plants, plankton and other food sources in our lakes and rivers, the ecosystem becomes disrupted and native species suffer.
The Nice List
Killer Whales
Killer Whales work wonderfully together for the good of the team. And they're great at reading eachother too! They work silently while they hunt in pods of up to 40 individuals, in order to hear larger prey like whales and sharks. It is only after they've gone in for the kill that they begin to vocalize with one another.
Grey Squirrels
Grey squirrels like to look out for each other when they're confronted with a potential predator. They usually warn other squirrels with a combination of barks and tail flags. But in the city, with its traffic, constant cell phone chatter and other noise, those barks can go unnoticed. As a result, urban squirrels now respond more frequently to tail flagging – using visual cues to communicate with one another.
Bees
Bees are always respectful of their elders. When they are first born, bees don't know how to make honey, so much like us they need to be taught these skills by the veteran bees. Young bees will watch their experienced elders and follow their lead, learning the necessary skills to complete their designated tasks. The young bees must learn quickly as their elder counterparts are nearing the end of their lifespan and aren't around long to teach them.