October 16, 2014
By Jerika Bradford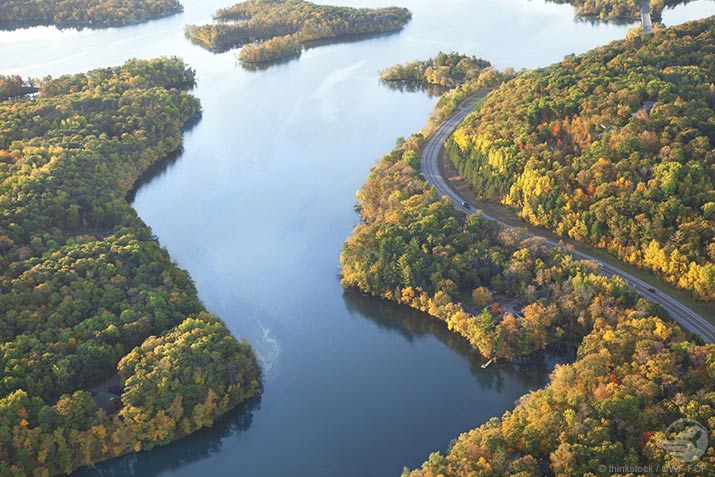 Have you heard of the Asian carp?

This fish is causing big problems for our southern neighbours. The Asian carp was brought over from Asia to be raised on fish farms near Mississippi back in the 1960s and '70s. During a flood, the fish escaped and have been migrating their way into rivers and lakes ever since.

These fish are seriously damaging the native fish population in lakes and rivers. Asian carp can eat up to 40 per cent of its body weight in plants such as plankton in a single day, leaving not much else for native fish in the area that depend on this food source. And a domino-like effect happens; when there aren't enough plants, plankton and other food sources in our lakes and rivers, the ecosystem becomes disrupted and native species suffer.

Not only do they act like bullies in the underwater world, they're built like them too. Asian carp can reach a maximum weight of 110 pounds –literally the size of a small person. As a result, they have no real natural predators to contend with.
Making Their Way North
One of our greatest fears is that the Asian carp might successfully migrate their way into the Great Lakes. Our freshwater is the perfect habitat for these fish, where they could potentially destroy all vegetation and reproduce at a rate that could threaten our native species. There have been a few isolated captures in Lakes Huron, Erie, and Ontario but so far no evidence of an established, self-reproducing population.

We might all be breathing a sigh of relief for now, but we have to be very diligent to stop the Asian carp from taking over and destroying our lakes, through conservation and education efforts. Rowers from CWF's OAR Northwest Vancouver Island and Africa to Americas expeditions are heading back on the water. This time they're exploring the mighty Mississippi River. CWF is supporting their efforts by hosting webinars for grades four to six students to learn about to learn about watersheds, migration routes, invasive species such as the Asian carp, water quality and more to help bring awareness to this serious issue.

For more information about the Mississippi Adventure, visit rowboatclassroom.org.