July 13, 2017
By April Overall
Entanglement is taking its toll on this Endangered species.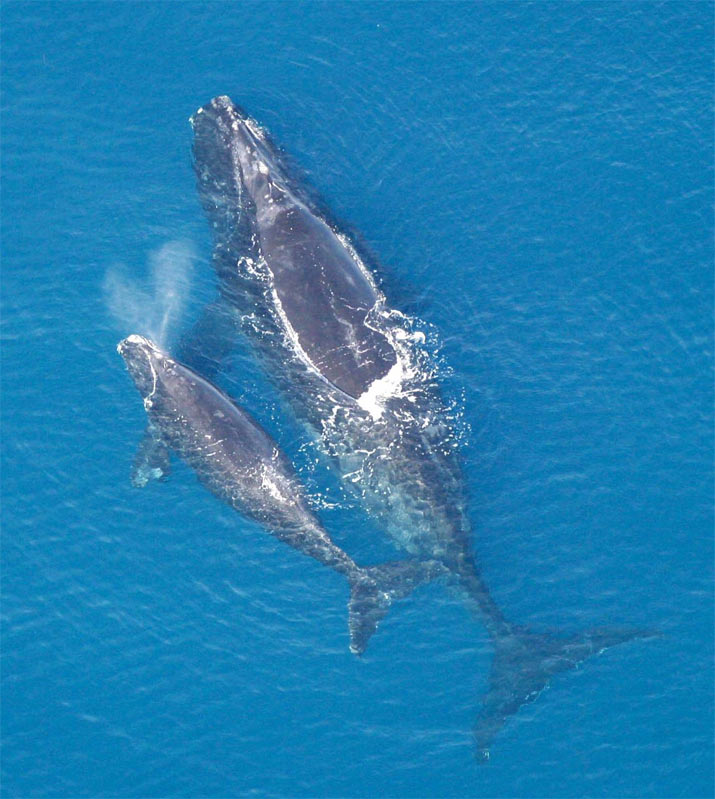 The North Atlantic Right Whale is a hefty marine mammal, weighing in at about 70 tonnes and reaching 17 metres in length. These mammoth animals take time to grow; females don't reach sexual maturity until their 10th birthday. When they do fall pregnant, they give birth to a single calf. As a result, their populations don't grow quickly. Luckily, their lives are long – Right Whales can live over 75 years. But sadly some Right Whales' lives are being cut short in the Atlantic Ocean.
The North Atlantic Right Whale population is Endangered with only approximately 500 whales across their entire range. Between two and six whales are killed every year due to entanglement in fishing gear. Furthermore, based on scarring patterns, it's likely that more than 100 North Atlantic Right Whales become entangled in ropes every year.

Something must be done. We can't sit by and watch this Endangered species wither away. We have a responsibility to this marine mammal to try to save them. The Canadian Wildlife Federation is taking action on the east coast to do just that.

We have been working to discover where exactly the North Atlantic Right Whale is most in danger on the Atlantic coast. We've identified two areas of Canadian waters that most Right Whales are known to aggregate – namely, the Grand Manan Basin, Bay of Fundy as well as the Roseway Basin, Scotian Shelf.

Now that we know where they're most at risk, we need to reduce that risk. Our researchers are currently working diligently to make those areas a safe harbor for the Right Whale. We know our next step is to convince the government to avoid fishing these two areas during the months of July and August (when the whales have become entangled most often). Doing this, we'll be able reduce the risk of entanglement by 30 per cent. This is the difference between extinction and survival for this population.
Report Abstract
"The survival of federally protected North Atlantic right whales (Eubalaena glacialis) requires an immediate reduction in the risk of entanglement in commercial fishing gear. This paper argues that at least a 30% reduction in risk is needed to meaningfully contribute to the conservation of right whales. The argument follows from risk estimates calculated using time and space intersections of right whales and fishing gear in Canadian waters. Almost all the risk occurs during July, August and September (12%, 50%, 37% respectively) and the groundfish fishery contributed the greatest proportion (86%) of annual risk. Given that efforts in the USA to reduce entanglement risk through modified fishing gear have been unsuccessful to date, we address the alternative option of restricting certain fishing gear at times and locations where entanglement risk is elevated. There are many options that Canada could employ to achieve the above risk reduction and our results clearly point to the most effective and efficient action being seasonally restricted fishing in two relatively small regions; the Grand Manan Basin and the Roseway Basin. Fully a third (34%±4%) of the annual risk is associated with these two basins, though fishery catch estimates in the basins are relatively small and declining."
Source: Brillant, Sean W. Ph.D, Tonya Wimmer, Robert W. Rangeley, Christopher T. Taggart. "A timely opportunity to protect North Atlantic right whales in Canada." Marine Policy, 81 (2017) 160-166