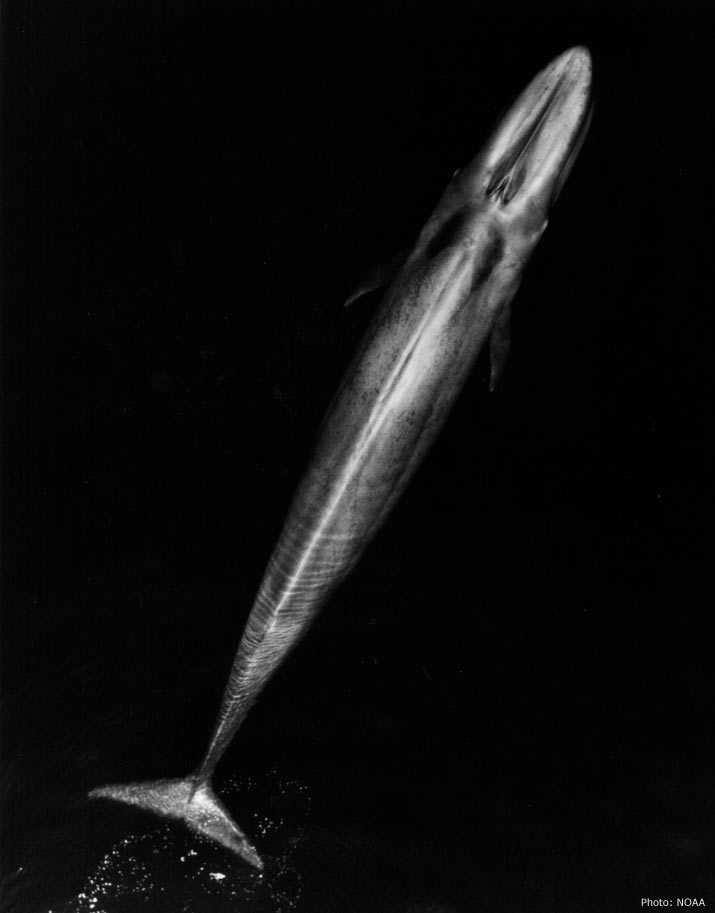 Name/Org:
Richard Sears/Mingan Island Cetacean Study
Status:
Completed
Description:
Researchers Richard Sears and Scott Kraus from the Mingan Island Cetacean Study worked to increase blue and right whale distribution knowledge by conducting a survey of the whales' population in the Flemish Cap, Grand Banks and across the Laurentian Channel. This study reached as far west as the Gully off the coast of Nova Scotia.
In addition to distribution data, the team also collected photos for individual identification, blubber biopsies for genetic and toxin studies, acoustic recordings and attached satellite tags to record movement during migration. The information will assist in identifying areas of critical habitat for these species.
Results:
In 2010, researchers from the Mingan Island Cetacean Study conducted a 14 day survey of blue and right whale populations from St. John's, Newfoundland. Until this point, very few marine mammal surveys had been conducted in this area from sea-born platforms. As a result, there was very little data about the offshore experience and behavior of these whales.. During the 2010 survey, researchers spotted four blue whales near the Treworgie Canyon, all of which individuals not previously recorded in area. Most of these whales were spotted in late July and August, and the researchers determined that this is the most common time period for sightings. They were added to the existing western North Atlantic blue whale catalog, and now eight blue whales have been documented in Newfoundland waters.
Unfortunately, researchers were unable to spot any right whales, and even other surveys, including LGL oil exploration related surveys, fisheries patrol surveys and aerial surveys in the Grand Banks, did not find any right whales either. However, a dozen other non-target whale, dolphins, sharks and seal species were recorded.