Do not pass go. Do not collect $200.
Some of our treasured aquatic wildlife are being stopped dead in their tracks en route their migratory path. Dams, culverts, levees and road crossings have been creating barriers for wildlife species for decades. We at the Canadian Wildlife Federation think that's a problem for Canada's critters and we know these barriers need to be addressed – starting with hydrodams. While a small portion of hydrodams have included fishways (which let fish pass through), the majority of hydrodams are doing some serious damage to migratory fish.
The American Eel population has declined by more than 99 per cent in Ontario
Of the 2,500 dams in Ontario, less than 2% have fishways.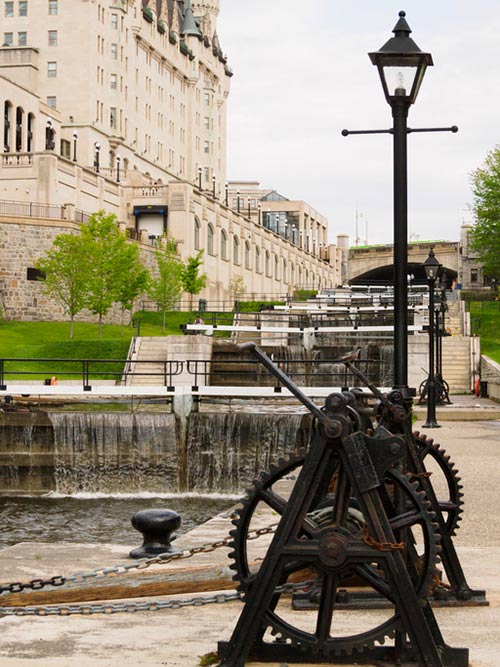 American Eel
Once extremely abundant throughout all tributaries to Lake Ontario and the St. Lawrence River, the American Eel has seen a dramatic population decline. By 2006, the abundance of eels in these waters decreased by more than 99 per cent. As of 2007, this species has been listed as Endangered under the Ontario Endangered Species Act. The Canadian Wildlife Federation, in collaboration with the Ontario Ministry of Natural Resources, the Algonquins of Ontario and the Arnprior Fish and Game Club, have been tracking and tagging American Eels in the Ottawa River since 2007. The long-term goal is to re-establish safe migration routes for American Eels in collaboration with local communities and hydroelectric producers.
Lake Sturgeon
A freshwater fish, Lake Sturgeon move from the shallow waters to deeper waters when the temperatures climb. Every year, these fish migrate to the same spot to spawn. The journey can take them hundreds of kilometres away. Sadly, dams threaten this species by preventing them from making their annual journey to spawn. This habitat fragmentation can only be solved by redesigning our dams so that Lake Sturgeon can migrate easily. Until then, we'll continue to see a decline in their numbers.
Chinook Salmon
Chinook Salmon are born in freshwater streams and rivers in British Columbia and the Yukon. In coastal regions, they'll migrate west after only three months, but those born further upstream stay put for an entire winter before migrating to the sea. Finally, Chinook Salmon will swim to the Pacific Ocean only to return to spawn in two to seven years. With so much of their lives on the move, dams can truly hinder this species. The question is, do all fish ladders help this species? The jury is still out. Researchers have found that not all Chinook Salmon actually use all fish ladders, and some have been found dead just below the ladders themselves. That said, the Canadian Wildlife Federation is very interested to discover which ladders can help and also where this species ventures after they pass a ladder.
What is the Answer?
We need to give these migratory species a way to move between waters. That means working with hydropower companies to install solutions like fish ladders and make sure they work properly. We also need to encourage the government to go the distance and help protect our at-risk fish species — before it's too late.


Sign Up
Stay in the know with the latest conservation and wildlife updates from the Canadian Wildlife Federation.
It's FREE and you can unsubscribe anytime!