Honouring the commitment by an individual to promote and enhance the conservation of Canada's natural resource.
LORNE G. MANN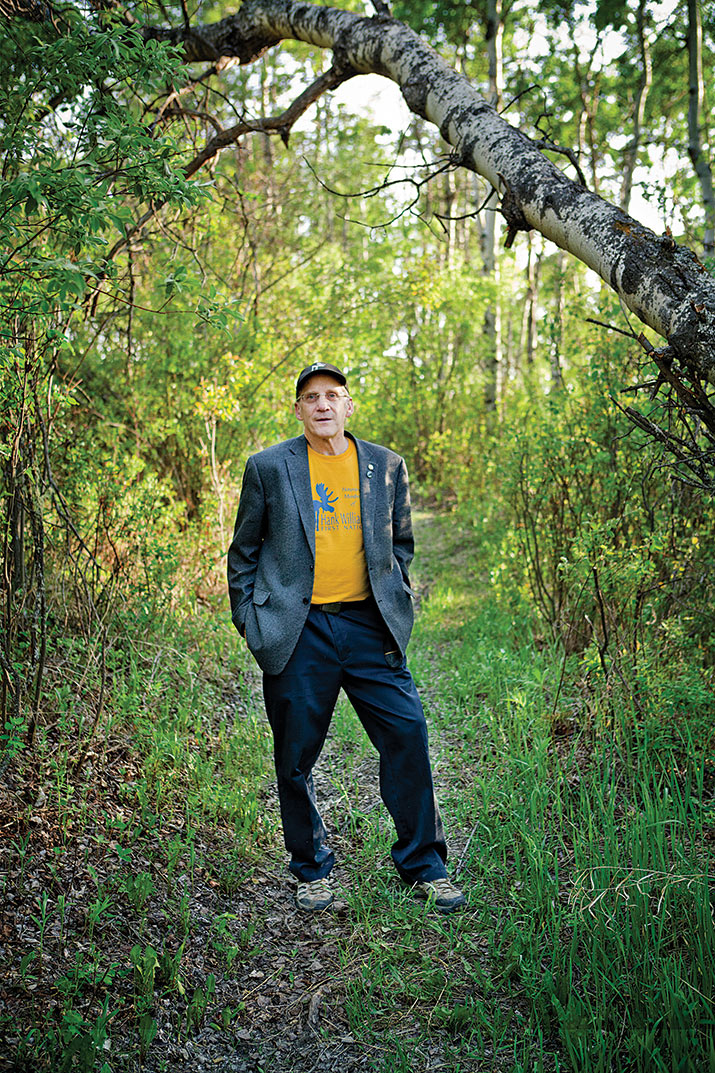 You're probably familiar with the old nature travel mantra "take only pictures , leave only footprints." Too bad that wasn't the case with a parcel of land bought by Lorne Mann at the junction of the Peace and Smokey rivers near Peace River, Alta. The site had formerly been used as a paintball field — and it showed. The land was littered with dilapidated buildings, open trenches and assorted debris, including 550 wooden pallets.
Mann, however, saw beyond the mess and set out to restore the space — a perfect spot for river views — so that its natural assets could be enjoyed once more. He began by clearing out the junk left by the paintballers, stabilizing slough and slide areas, clearing thistle patches by hand and filling in trenches that were a threat to both wildlife and people. Next, he turned to making the site appealing to nature enthusiasts. Mann planted trees, groomed walking trails, installed benches and posted signs banning motorized vehicles.
Mann continues to work the site, planting more trees, connecting trails to create loops and protecting native vegetation. And he is already seeing results from his efforts. Families, hikers, skiers, people walking pets and cyclists have become regular visitors year-round, taking in the picture-perfect views of the river junction. (Professional photographers frequently use the site, as well.) And then there's the wildlife — coyotes, bears, elk, deer, boreal birds, native flora and more — that have returned, no doubt grateful for the land's recovery from its paintball