Awarded to an individual who has contributed to the conservation and the wise use of recreational fisheries in Canada.
D.C. REID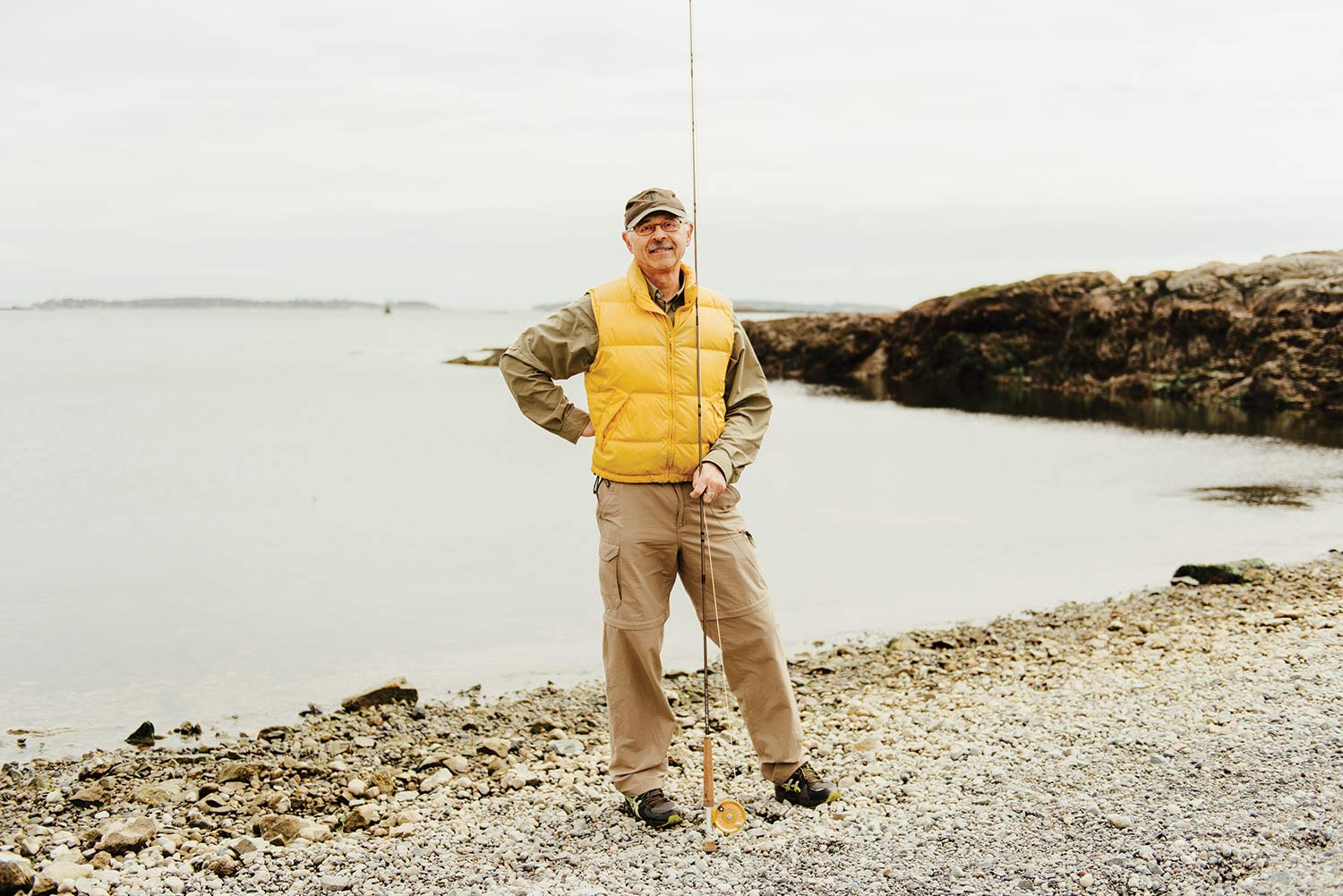 If you want to know about sport fishing in Canada's most western provinces — especially British Columbia — D.C. Reid is the person you want to look up. A lifelong enthusiast, he's said to have reached into a creek near his Calgary home at the age of five and pulled out his first trout. He spent the next two decades exploring the waterways of southern Alberta as an angler and nature lover.
In the mid-1970s, Reid moved to Vancouver Island, where his public profile truly began to emerge. In the years that followed, he explored more than 40 of the island's rivers, becoming an accomplished fly fisherman and fly tyer whose work is featured in A Compendium of Canadian Fly Patterns.
In that time, Reid also emerged as one of Canada's leading writers on sport fishing and fisheries policy. He has published articles in more than 50 newspapers, magazines and websites across North America and is the author of 12 books, including novels, non- fiction and collections of poetry inspired by his outdoor experiences. Among them are titles such as Fishing for Dreams, a memoir of his angling experiences on the west coast of B.C., and Vancouver Island Fishing Guide, the go-to reference for sport fishers.
One of Reid's most significant contributions to sport fishing and fisheries policy, however, may be his work as a tireless advocate for ending the environmentally damaging practice of farming Atlantic salmon in open-ocean pens. An expert researcher and commentator, he has written extensively on the subject, challenging claims of the economic benefits of open-water fish farming in B.C., exploring the environmental consequences of the business and lobbying the federal and provincial governments to bring fish farming to land-based facilities