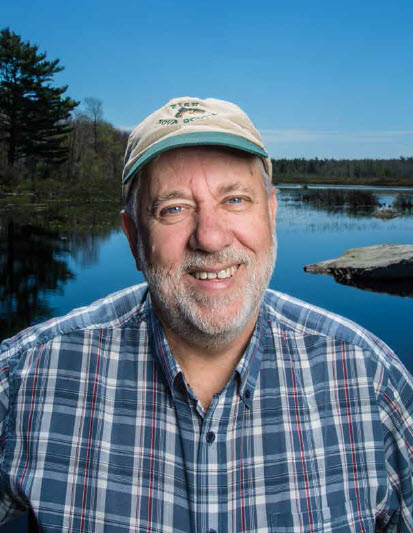 David Dagley
In recognition of Canadian outdoorspeople who have demonstrated an active commitment to conservation
In his professional life, David Dagley has worked in industries ranging from banking to construction to forestry. He has had a busy career. But work is only part of his story. Dagley has also been a force in conservation efforts throughout southwestern Nova Scotia, where he has spent more than 30 years as secretary of Queen's County Fish and Game Association.

As one of the anchors of the conservation community in his region, Dagley has participated in more conservation projects than can be listed here. But a few are worth special mention. In the early 2000s, for example, he served as founding director on the board that oversees the UNESCO Southwest Nova Biosphere Reserve, a designation that recognizes the ecological significance of Kejimkujik National Park and the Tobeatic Wilderness Area, a pair of contiguous protected areas in the region.

In 2004, Dagley was a member of a group that founded the Mersey Tobeatic Research Institute, which was incorporated by a co-operative of researchers and landowners in 2004. In 2006, it opened a field station on a three-acre parcel of land to support ongoing work to promote biodiversity and sustainable resource development in southwestern Nova Scotia.

Dagley has made many more contributions to conservation over the years, including participating in successful lobbying efforts to establish provincial protected wilderness areas, working with business to support fish habitat and collaborating with government to promote biodiversity, notably around issues involving forestry. He also continues to serve on five committees sponsored by Fisheries and Oceans Canada to monitor individual species.

Throughout his years as a conservation advocate, Dagley has remained a passionate angler, hunter and outdoor explorer. He has travelled and canoed a large portion of southwestern Nova Scotia and has shared his experiences with the public as a guide, as a hunter-safety instructor and on projects to promote outdoor recreation to youth.