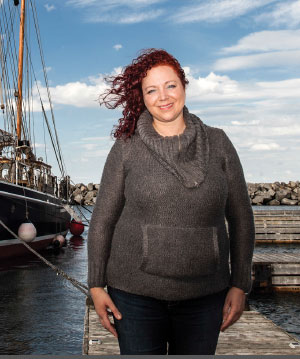 Lyne Morissette
Honouring the commitment by an individual to promote and enhance the conservation of Canada's natural resources.
Lyne Morissette grew up along the St. Lawrence River and became fascinated by marine ecology early in life. That interest has grown into a career that's given Morissette, who now holds a doctorate and specializes in marine-mammal conservation, an international reputation. Her academic research has been published in leading journals, and she has been a dedicated volunteer with environmental organizations, including the David Suzuki Foundation and a provincial network dedicated to marine mammal rescue.
Public education is also a central theme in Morissette's work. She currently holds the position of scientific director with EcoMaris, a science-education organization in Quebec that builds public understanding of the St. Lawrence River, both as an important ecological resource and as a resource that has shaped the culture and history of Quebec. She is also working to develop a network for research on migratory whales — mainly humpback and blue whales — that reaches from their summer feeding grounds in the St. Lawrence region to their calving grounds in the Caribbean.