December 14, 2017
By April Overall
Notice anyone familiar attending your festive celebrations?
What sort of characters will be sitting around the table with you as you dig into your feast? Whether the very thought of Christmas dinner is filling you with dread or you're eager to spend quality time with the ones you love, we hope you can have some fun with the whole thing. To help you in that regard, check out the characters below (you might recognize a couple in your own family!) and the Canadian animals that embody their unique spirit.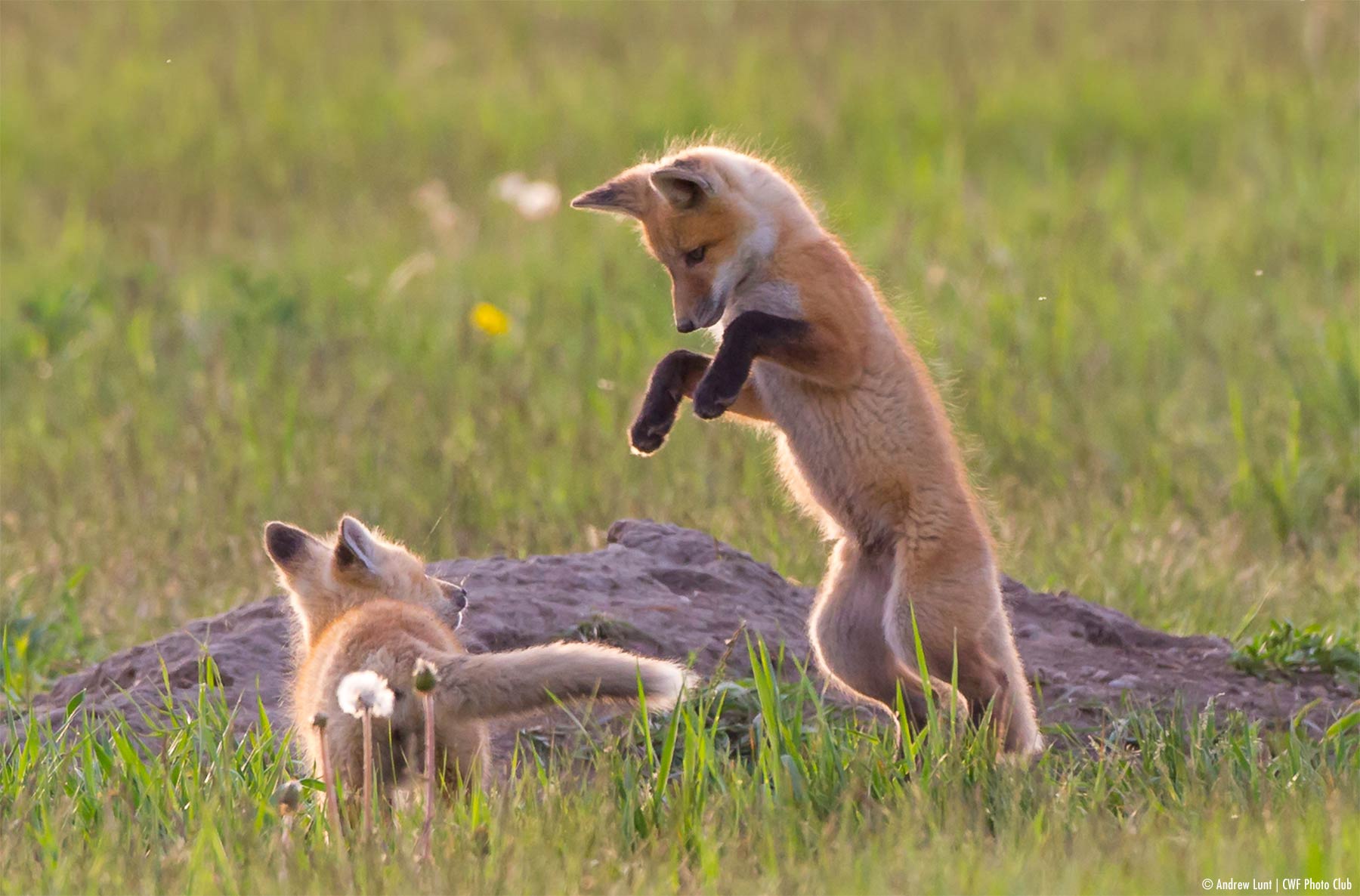 The Red Fox

The Clown
When Uncle Geoffrey rings the doorbell, all the kids rush to the door requesting piggy back rides and magic tricks. But he doesn't mind. In fact, he'll happily spend the evening playing games with the kids.
If Uncle Geoffrey were a Canadian animal, we bet he'd be a Red Fox. While female Red Foxes take care of newborn kits, males will head out to hunt for the family. But once the kits are old enough to see the world beyond their den (about three months or so), male Red Foxes will shift gears, spending hours on end playing with the youngsters and teaching them how to find food in the wild.
The Grey Wolf

The Stickler
Your dad's always liked things a certain way. Christmas is to be hosted every year at his house. He's served his turkey and cranberry sauce first and don't even think about sitting in his La-Z-Boy chair.
If your father were a Canadian animal, we'd bet he'd be a Grey Wolf. Wolves are very strict on their social structures. They really do have a pecking order with a dominant male at the top of the pack. He's easy to spot as he stands firm and holds his tail high. The other members of the pack (aside from the dominant female) know to keep their tails between their legs to show submissiveness.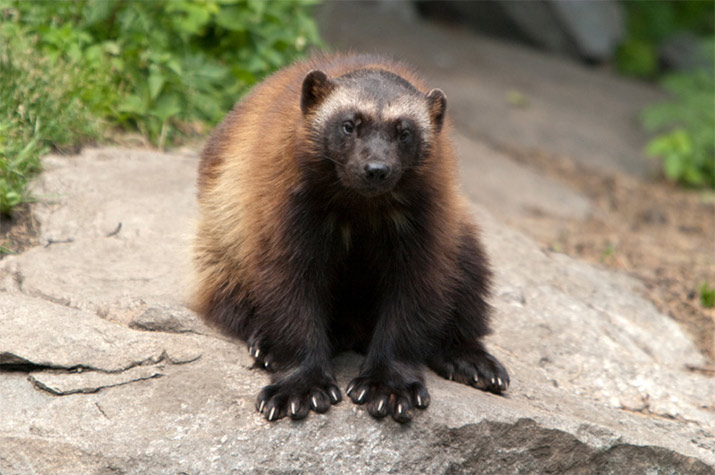 The Wolverine

The Loner
You might get a quarter of the way through dinner before you realize your niece is still parked on the sofa, immersed in her book. She doesn't mean to be anti-social, she just enjoys a little time alone. After all, this whole celebration thing, can be rather overwhelming.
If your niece were a Canadian animals, she'd be a wolverine. Wolverines often live in remote places, removed from humans and housing. However they don't stay in one place; these mammals are great nomads! Males have ranges up to 100 km2 while females don't venture quite as far away – home base is usually in a 1,500 km2 radius.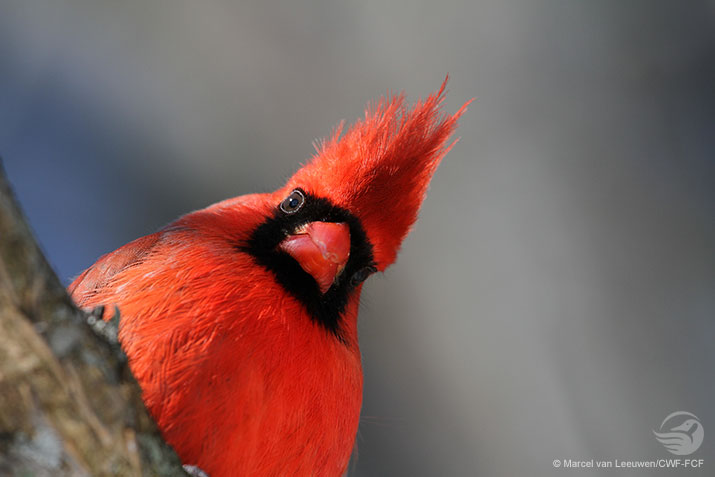 Northern Cardinal

The Chatterbox
Your mother in law was born with the gift of gab. The moment she arrives at your holiday gathering she's got plenty to say: about the plaid Christmas décor theme she's committed to this year, how her sister Bertha is giving her the most terrible silent treatment, and on and on.
If your mother in law were a Canadian animal, we bet she'd be a Northern Cardinal. These birds have vocal talent beyond compare. In just a tenth of a second, they can go through all the notes a piano can offer and more. Plus they've got amazing control over their voice. They might start singing on one side of their vocal cords (called a syrinx) and decide at a moment's notice to switch to the other side. That's no small feat! Especially considering they don't even pause to breathe for the transition!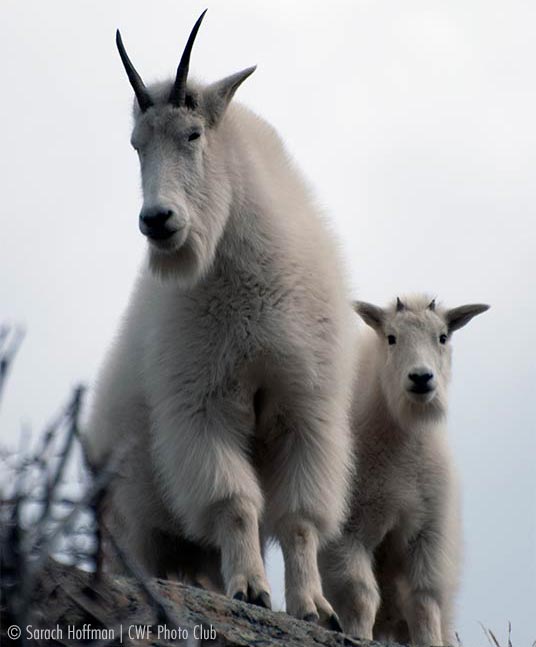 The Mountain Goat

The Nanny
The baby's diaper needs changing but before you've even located the diaper bag, your sister has swept your little one upstairs to tend to the dirty diaper. That's just her nature — ever the nurturer.
If your sister were a Canadian animal, we'd bet she'd be a Mountain Goat. Female Mountain Goats often take turns taking care of lambs, letting other females get some much needed rest and a little time to chow down. Rather nice of them, isn't it?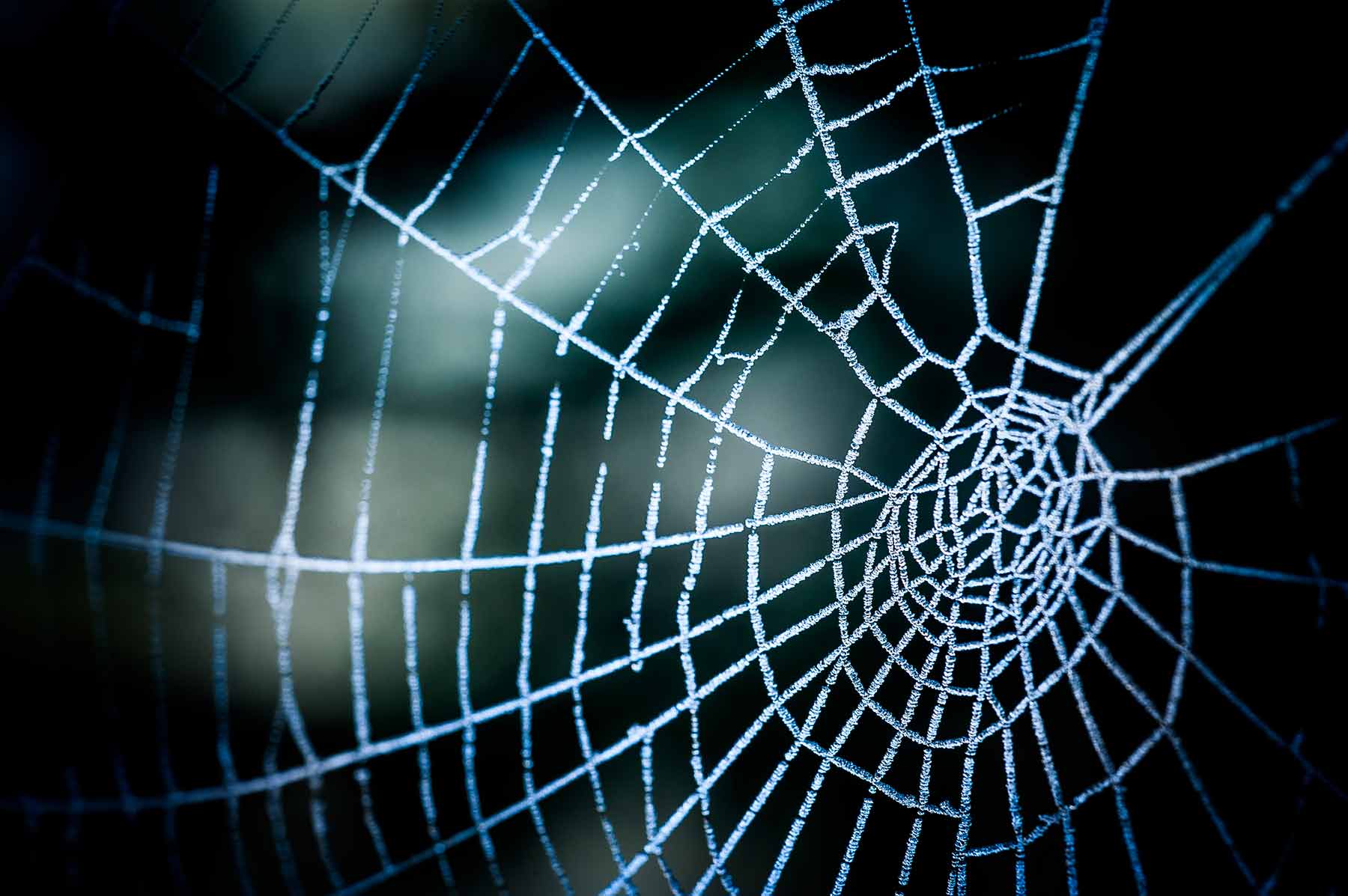 Spider web

The Giver
Your grandma stuffs the tree skirt with presents – for the dog, your best friend from high school, the neighbour down the street who's often lonely at this time of year. She's the stuff that Christmas spirit is made of, really.
If your grandma were a Canadian animal, she'd be a male nursery web spider. After the male nursery web spider catches an insect, he'll wrap it up in silk, toss it in his mouth and scout out a potential mate. Once he sets his eyes on her, he'll offer up the gift.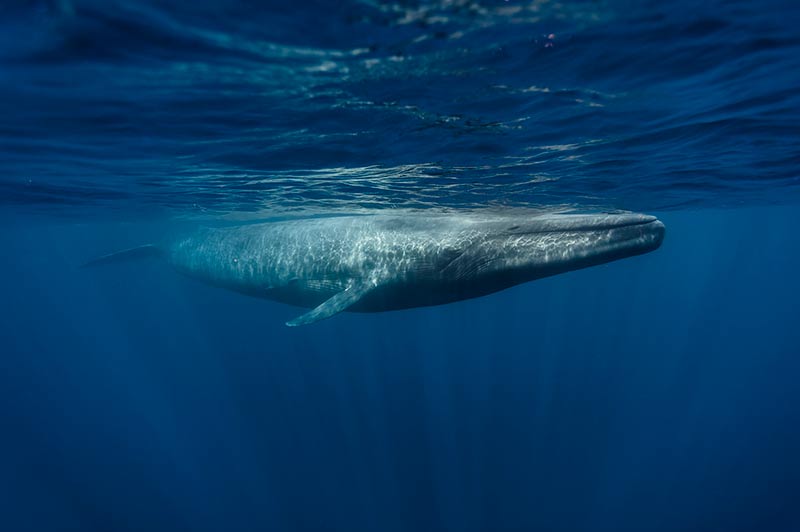 The Blue Whale

The Loud Mouth
Cousin Charlie loves to get into great debates at the dinner table and he doesn't shy away from talking over others to drive his point home. Oh, Charlie.
If Cousin Charlie were a Canadian animal, we'd bet he'd be a Blue Whale. When these mammoth mammals call out to each other, their calls are incredibly loud. They're louder than a jet engine at 188 decibels. And the sound can even be heard 800 kilometres away under water. Pretty impressive….and deafening too.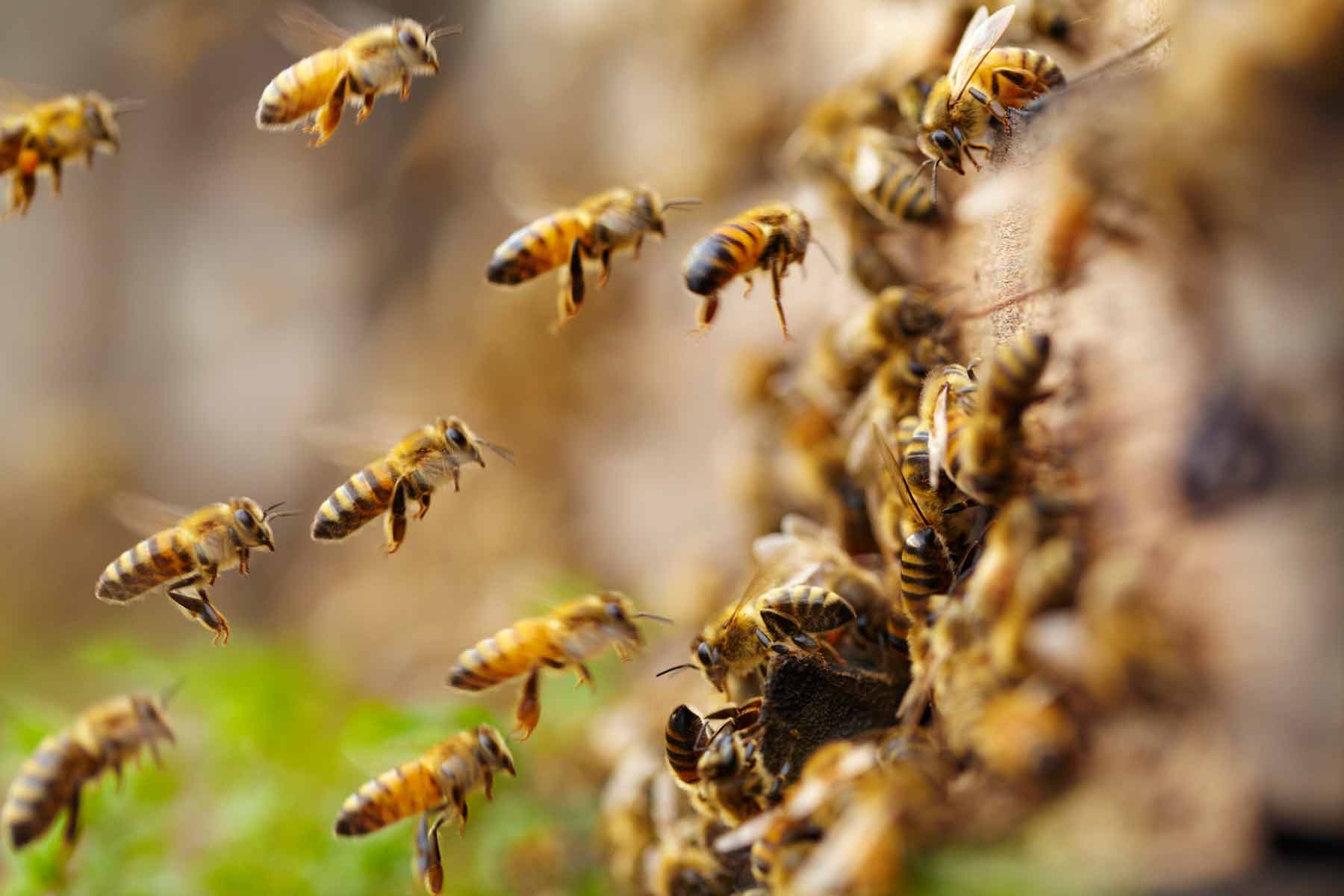 The Honey Bee

The Hugger
They might avoid her like the plague, but no kids escape the crushing hugs that Aunt Martha gives. Or her cheek pinching either.
If Aunt Martha were a Canadian animal, we'd bet she'd be a Honey Bee (especially when they get into hibernation mode). Honey Bees cozy up to one another and form a large ball in the middle of their hives. To keep warm, they keep moving a bit all winter long. When the bees on the outside of the ball get chilly they wriggle their way to the centre and push the inside bees to the outside.