October 16, 2013
By April Overall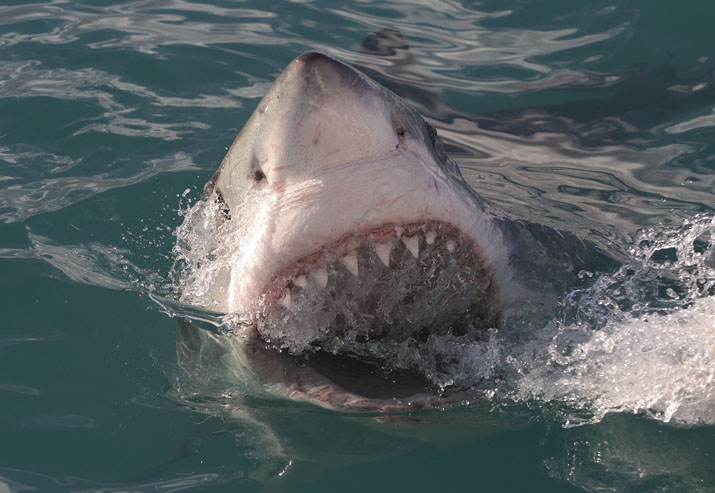 Da-dum. Da-dum. Da-dum. The music is simultaneously haunting and recognizable - instilling a fear of sharks in men, women and children across the world. Jaws. Too bad it gave sharks such a bad rep though - they're rarely threatening to humans. So what other animals have a mean bite?
Ferocious Fish
Sharks may be the largest predators out of the fish family, but piranhas (particularly the black and megapiranha) have more powerful bites. Their jaws are backed by some pretty hefty muscles enabling them to bite with force that's 30 times greater than its own weight! These champion chompers let them attack and bite chunks out of much larger prey making them a force to be reckoned with in the water.
Small but Mighty Bites
Ever wonder why mice and rats can be found on every continent in the world (with the exception of Antarctica)? The answer may be that over the years, these rodents have evolved to bite off just as much as they can chew. That's right. Their teeth are the ticket. Scientists at the University of Liverpool found that mice and rats have evolved over the past 34 million years to adapt their skulls and jaw muscles - their front chompers gnaw while their back teeth chew.
Ursus Martimus Carnivorous
Move over veggies, the polar bear survives almost exclusively on seals. But in a pinch, these bears will snack on walruses, narwhals, beluga whales and carrion. And boy can these bears chow down. An adult male polar bear can wolf down up to 68 kilograms.
I Vant to Suck Your Blood
Do bats make you squirm? The vampire bat is likely to blame. These bats are the only mammals on earth to survive exclusively on blood. But forget fangs. The vampire bat drinks the blood of mammals and birds by lapping it up from open wounds. Oh goodness, I'm feely queasy just thinking about it. Luckily, vampire bats live far away in Central and South America. Their friendly Canadian counterparts, like the little brown bat, are harmless. In fact, the only blood Canadian bats taste is from our most annoying blood suckers – mosquitoes. Unfortunately, three bat species in Canada are under threat from white nose syndrome – but you can help them here.
Gummy Bites
Did you know that tortoises and turtles don't have teeth at all? They have to rely on their jaws to tear food apart. The leatherback seaturtle, for instance, grabs food with two cusps – one on its upper jaw and one on its lower jaw. The leatherback's gullet stops its prey (usually jellyfish) from escaping. Their throats are lined with sharp spines that point downward and shred the jellyfish to pieces as it travels down the esophagus to the turtle's stomach.