By Louise Hanlon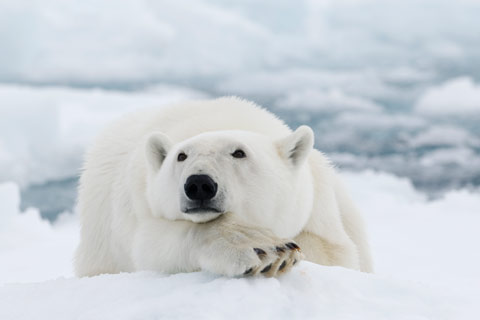 The Canadian Wildlife Federation is investing more than $200,000 to fund endangered species research taking place across the country. This latest round of endangered species funding comes from the Canadian Wildlife Federation's Endangered Species Program. To date, the program has doled out more than $1.7 million dollars to help countless Canadian species and support research in numerous Canadian communities.

Some notable projects to receive funds this summer include:


York University is conducting an examination of the feeding patterns of polar bears in southern Hudson Bay and James Bay to monitor and help predict future shifts in diet and body condition.
Researchers from Acadia University are investigating the role of male breeding characteristics in the maintenance of genetic diversity in the Blanding's turtle.
Vancouver Island University researchers are monitoring Olympia oysters in an effort to define the constraints to its recovery.
In order to help conservation initiatives and improve population monitoring researchers from St. Mary's University are investigating the factors driving the population structure in the St. Lawrence beluga whale and rates of contaminants.
The Grand Manan Whale and Seabird Research Station is tracking the movements of Basking sharks in the Bay of Fundy to learn more about migration and seasonal patterns of habitat use.
Dalhousie University's Oceanography department is establishing clearly defined assessments of leatherback distribution for their project entitled "Leatherback turtle critical habitat in Canadian waters: a step toward recovery."
The Bluenose Coastal Action Foundation is investigating the reestablishment of migration from freshwater to sea water of Atlantic whitefish which had been landlocked for the past 100 years and assessing the role of the river as supporting habitat.
"It's promising to learn about all of the cutting edge research taking place in Canada to benefit endangered species," said James Pagé, CWF Species at Risk Specialist. "The Canadian Wildlife Federation is proud to play a small part in helping all of this important research take place. Through our Endangered Species Program, donations from Canadians are put to great use and directly benefit some of our most imperiled species."
CWF's Endangered Species Fund targets Canada's threatened aquatic species, which are often overlooked. The Fund focuses on research-based projects improving our knowledge of marine and freshwater species, but will also consider projects addressing iconic species such as the polar bear or the caribou.
COSEWIC (Committee on the Status of Endangered Wildlife in Canada) is a committee of experts that assesses and designates which wildlife species are in some danger of disappearing from Canada. According to Environment Canada's species at risk registry there are 663 species at some level of risk – Extinct, Extirpated, Endangered, Threatened or of Special Concern. CWF's programs inspire change through a combination of three approaches; conservation research, advocacy and education.
The Canadian Wildlife Federation launched its $1-million Endangered Species Program in 2010 to conserve at-risk wildlife across Canada and engage more Canadians in supporting species-at-risk. The program is intended to help conserve at-risk wildlife across Canada through research into the causes of decline, best methods for recovery, education to engage the public in conservation, support for efforts to conserve habitat, and work to help improve government policies.
For more information about funded projects or how to apply for funding, visit the conservation section of the Canadian Wildlife Federation website.