March 11, 2011
By Pam Logan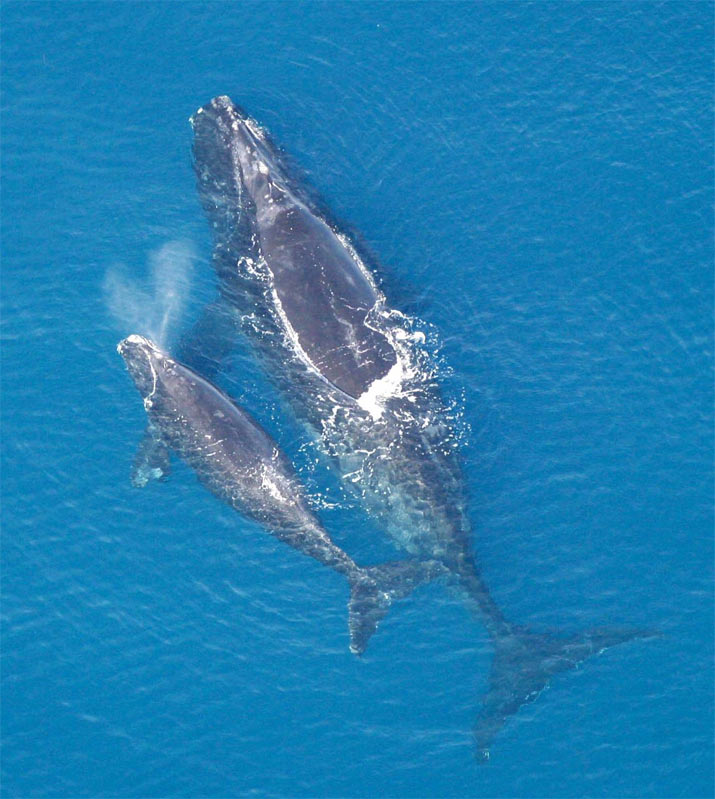 This past November, researchers embarked on a unique whale research expedition in the Gulf of Maine, with support from the Canadian Wildlife Federation (CWF) and TD Bank. The mission? To assess if the area is the mating ground for the critically endangered North Atlantic right whale. The research team was made up of seven right whale scientists from the New England Aquarium and the Canadian Whale Institute, and was led by renowned Canadian scientist Dr. Moira Brown.
"We have long known that there is an undiscovered right whale mating ground," advised Dr. Brown, senior scientist, New England Aquarium, Canadian Whale Institute. "With a population of only 450, the North Atlantic right whale is one of the most endangered large whales in the world, so discovering the breeding ground is integral to their conservation."
Most calves are born from December through mid February. With an estimated 12- to13-month gestation period, mating would take place from November to January. Researchers know that pregnant females travel to the coasts of Florida and Georgia to give birth. But they still need to find out where right whales go to mate. According to Dr. Brown, if scientists establish the location of the mating ground, it could lead to mandated protections, such as requirements for ships to avoid the area or slow their speed when passing through.
The first two of four surveys took place in November 2010, and yielded favourable results. During both surveys, right whales where spotted and photographed, one being an adult female who had her last calf in 2009 and is due to get pregnant. According to Dr. Brown, if the same female is seen next season with a calf, this will help support the theory that the Jordan Basin/Outer Fall area located about 60 miles south of Mount Desert Island area is indeed a right whale mating ground.

Moreover, data from this study will be available to managers and policy makers so that they can develop area specific protective measures such as those implemented in other known right whale habitat areas.