March 8, 2013
By Stephanie Poff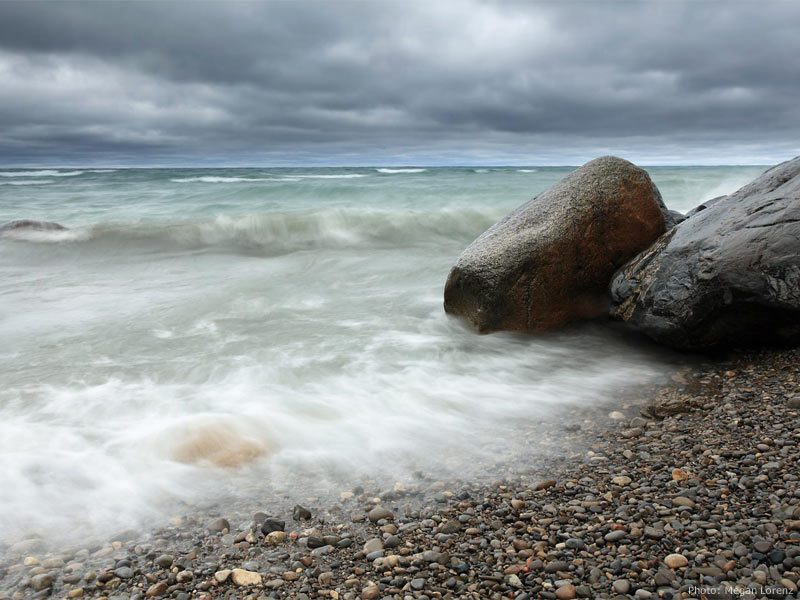 Water covers 71 per cent of the Earth's surface. It's amazing when you really think about it. With World Water Day just days away—mark your calendar for March 22!—there's no better time to celebrate our planet's amazing liquid assets and show just how much water means to the Canadian Wildlife Federation.
International Adventures
"We've seen a herd of stampeding dolphins! There have been flying fish everywhere— the ocean is alive!" exclaims Adam Kreek over video message from the middle of the Atlantic Ocean. Kreek, who brought a home an Olympic gold medal for rowing in 2008, has had many great adventures on the water. His most recent adventure? Rowing with three crew members from Dakar, Senegal, to Miami, Florida. You can check out the full story about this CWF-sponsored expedition, Africa to Americas, on CBC's The National!
Slippery Seas
Just as Adam and the team of rowers migrate across the ocean, the endangered American eel also finds its way to North America from the middle of the Atlantic, travelling to Canadian rivers and lakes after hatching. CWF's Director of Conservation, Dr. David Browne, spent the summer of 2012 studying the biology of the American eel in the Ottawa River. His mission was to gain a better understanding of the eel's movement in and around various hazards, including hydroelectric dams. "Being able to study how the eels are affected by this process will give us a better understanding of how to potentially reduce the impacts on this and other species," said Browne of his project. You can tune into BBC Radio 4's coverage of David's eel research by listening to the broadcast.
Love for Lakes
We believe that individuals' daily actions can help preserve the water in lakes and rivers. And shoreline landowners in particular play a significant role in monitoring this habitat. CWF's Love Your Lake program will engage shoreline-property owners to help assess the health of lakes and encourage residents to take stewardship action. This program provides resources and training to local organizations, enabling the delivery of effective programs for landowners, benefitting the property and improving the health of their lake and wildlife. Love Your Lake is currently standardized for use in Ontario, and in the future the program will be rolled out across Canada.
Tailing the Turtles
We are currently tracking a group of leatherback sea turtles along their migration route towards their southern nesting beaches. Who knew these creatures would make the Africa to Americas row look almost easy? Together with the Canadian Sea Turtle Network, CWF Marine Manager Dr. Sean Brillant has been leading CWF's research team on this educational adventure. The best part? It's a race to the finish! People from coast to coast are picking their favourite turtle to see which one arrives at a nesting beach first. But there's more to this race than winning. "We are engaging teachers, students and everyone following along with our satellite mapping data as we track each turtle's journey," says Dr. Brillant. This project brings awareness to marine life and issues. "Everyone can help these turtles and all marine species by becoming personally responsible for the impact you have on this world."
Making Waves in Water Conservation
There are so many more ways CWF is making waves in our waters. CWF's panel of biologists annually meets to review and fund projects dedicated to helping protect endangered species in Canada. Learn about our newest funding programs of species like the ranid frog, Steller sea lion and wood turtle.