September 12, 2011
By Stephanie Poff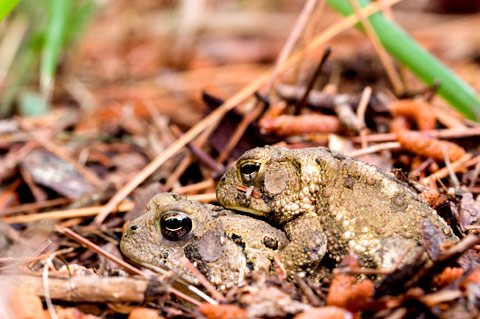 The Fowler's toad (Anaxyrus fowleri) is a medium-sized toad which lives near sandy beaches and marshy shallows of lakes or permanent ponds. In Canada, the Fowler's toad can be found in Ontario, but is listed as Threatened under Ontario's Endangered Species Act. Researchers and biologists estimate that there are only approximately 1,200 Fowler's toads living along the northern shore of Lake Erie. In response to the perils of the Fowler's toad, CWF will be funding a research initiative lead by David Green in Long Point, Ontario as he aims to further document this Threatened species.
Green has dedicated 23 years of his professional career to the long-term study of the Fowler's toad and has yielded the most detailed and comprehensive understanding of any population of Canadian amphibians. His long-term studies have so far resulted in 18 refereed scientific publications, three COSEWIC reports and 26 reports to government and non-government conservation and wildlife agencies, just to mention a few. The $24,574 in funding from CWF over two years will allow Green and his research assistants to compile fine scale geo-referenced maps of the toad's movement patterns, hibernation sites and home ranges. Upon completion of each year's studies, findings will be written up as a report to CWF and other wildlife agencies including Environment Canada, and the Ontario Ministry of Natural Resources. As analyses are completed, they will be written for publication in scientific literature.
With the Fowler's toad Ontario population in decline, it's thought that beach erosion, habitat alteration, and pollution are playing big factors in its Threatened status. Additional data from Green's study will enable analysis of the survival and growth of the studied Fowler's toads which is necessary when creating an accurate population model. The research documented will give us a greater understanding of what recovery efforts are necessary for this species (and other species of amphibians) in achieving a much greater probability of stabilizing the population.