March 24, 2015
By April Overall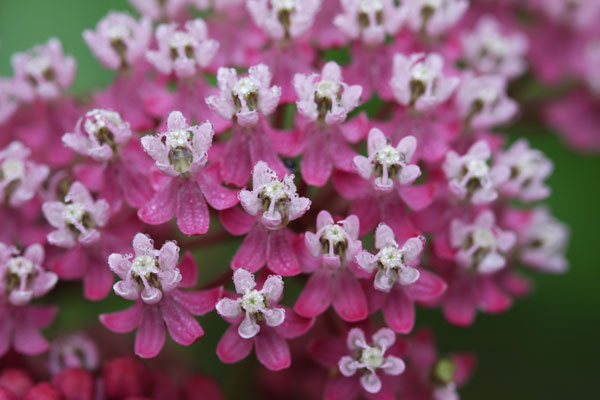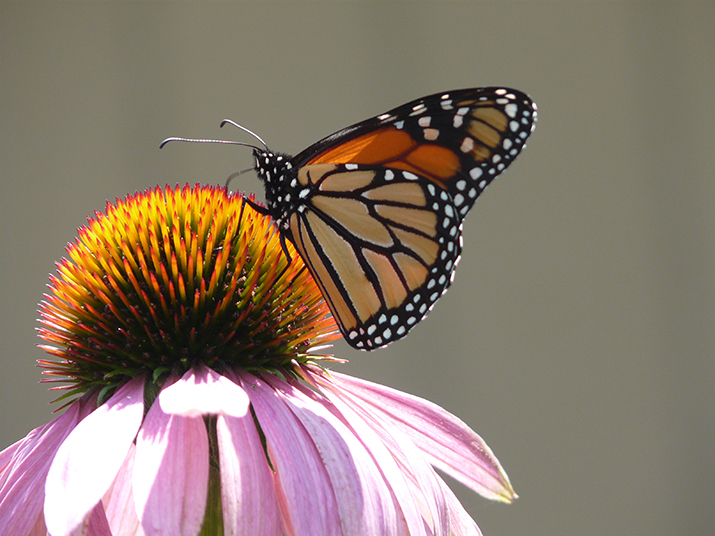 Are you taking up running this spring? Have you found yourself huffing and puffing, cursing when you suddenly get stuck in a rain shower, and wondering why in the heck you decided to take the long route? Next time you find yourself grumbling, count your lucky stars instead. It could be much, much harder. You could be – a monarch.

The monarch butterfly boasts a 4,000 kilometre migratory trek – that's 95 marathons. They begin their journey at the end of summer or early autumn. Western monarchs aim to overwinter in California's pine, cypress and eucalyptus trees; while monarchs east of the Rockies head to Mexico's oyamel fir forests for the winter months. In early spring, monarchs fatten up and flap their delicate wings all the way back to Canada. Although some mighty monarchs make the round trip, most breed along the way, lay eggs and it is this new generation of monarchs that finish the journey an arrive in Canada sometime between June and July.

As if their gruelling trek wasn't hard enough as it is, this butterfly has a multitude of threats they face along the way.

Monarchs overwinter in the oyamel fir forests north of Mexico City. The total area of forest occupied by Monarchs is one indicator of how well the population is doing and it has been at an all-time low for the past 3 years. The latest, 2015, population estimate for monarchs is the second-lowest since surveys began in 1993. Of the many causes of decline, loss of milkweed, the primary food source of their caterpillars, due to herbicide use in Canada and the United States has had major impacts on the population.

To protect the monarch, we truly need to protect all of the places they call home throughout the year in all their life stages.
Pledge to make your garden a safe place for monarchs.
So what can I do in Canada?
Plant milkweed.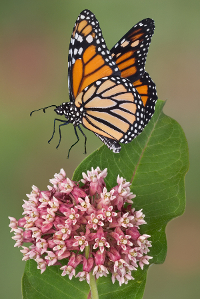 Monarch larvae and caterpillars survive exclusively on milkweed – making this plant imperative to their survival. Milkweed toxins (cardiac glycosides) are distasteful to birds, with the exception of a few species at the overwintering sites in Mexico. So when the monarch noshes on milkweed in its youth, the poison is stored in their system (even when they fully develop into a full blown butterfly) and protects them from predators.
There are 14 milkweed species across Canada so you'll want to do some digging to find out which are native to your corner of the nation. Common milkweed is probably the most widespread species.
A word of warning. In some provinces, common milkweed is considered a noxious weed. Weeds are listed as noxious when they cause harm to the health of living beings on lands used for agriculture and horticulture. Milkweed is listed as a noxious weed on because it is toxic to cattle if ingested in large quantities and since it spreads easily it can affect agricultural crop yields. So long as you are prudent, you should be able to grow milkweed in your garden but please check with your provincial Ministry of Agriculture for any special regulations. If your province has listed milkweed as a noxious weed, consider reaching out to your provincial ministry of agriculture and request them to remove it from the noxious weed list to help the monarch butterfly.
Where do I get milkweed?
The easiest way to obtain regionally native milkweed seeds is to collect them yourself after the pods have turned brown in late autumn. But you can also purchase them from a nearby nursery that carries responsibly sourced native plants.
How do I grow it?
It's easy! The best way to plant milkweeds in Canada would be to sow collected seeds directly into a mulched bed in the fall and the seed will germinate the following spring. You only have to plant milkweed once. They're perennial - which means they'll live for more than one year, growing every spring from rootstock and seeds rather than seeds alone.
Is it going to take over my garden?
If you want to keep milkweed in check, just snip the blooms (which you can then give to a friend interested in helping the monarch too!). That way, they won't spread all over your garden.
Are you game?!