February 10, 2015
By Jerika Bradford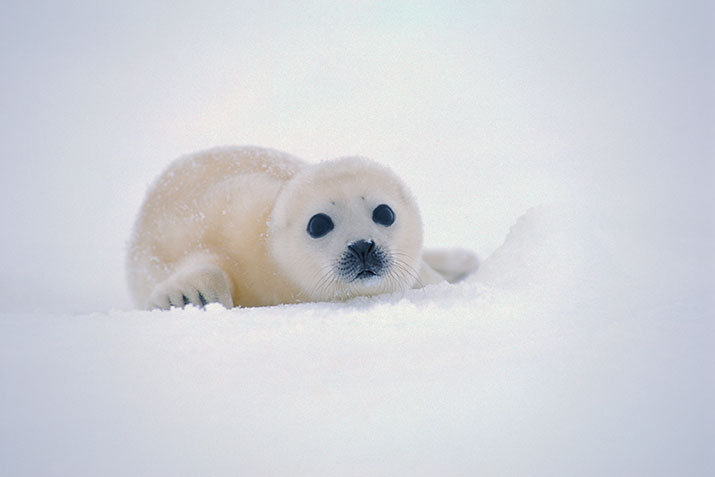 It's no surprise that the Arctic sea ice is melting fast with warmer temperatures, but can marine animals tell us what really is going on in there? We think so. Take a look at just a few examples of how marine animals in the Arctic are adjusting to a changing climate.

Elephant Seals
Researchers from the Alfred Wegener Institute for Polar and Marine Research and the University of Pretoria and Cape Town discovered that elephant seals are diving deeper for food when in warmer waters. Turns out their preferred prey prefer cooler waters forcing the seals to follow these fish swarms. Researchers predict that either the seals will have to extend their hunting grounds to the colder water masses of the Antarctic (what a trek that would be!) or they'll have to dive deeper, which may reduce the survival rate of these amazing seals over the long haul.
Walruses
These guys spend most of their lives out at sea, hauling themselves up onto sea ice to rest between feeding bouts. But what happens when there isn't any sea ice to rest on? Walruses may be able to provide clues on how the Arctic ecosystem is doing because the less sea ice there is, the more they may haul themselves on land. Therefore, if there are more walruses hanging out on land, it's a bad sign for the Arctic.
Polar Bears
Scientists at the American Museum of Natural History are suggesting that polar bears' diet changes as the sea ice melts. As climate change continues to drastically lengthen their ice-free period, polar bears are preying more on caribou, snow geese and their eggs, as well as foraging for grass seeds and berries. Will the expansion of their diet be enough to save this majestic bear? Only time will tell.
Gray Whales
Warmer oceans may jeopardize Arctic and Antarctic feeding grounds that many marine wildlife depend on. The gray whale, for example, has survived many cycles of global cooling and warming over the past million years likely by migrating less, switching their food sources or a mix of both. Although rapid climate change is a much more severe challenge to face, researchers suspect they'll pull through.
Little Auks
Little auks, which breed on Arctic islands during summer, feed on zooplankton and have historically foraged along the edges of the sea ice. As the ice has retreated, so has the abundance of traditional feeding areas. But the auks have found a workaround. Arctic warming has also led to increasing amounts of glacial melt-water flowing into the ocean. Though troubling in its own right, the release of cold water has created a new feeding opportunity for the auks: It stuns zooplankton in the area of glaciers, creating foraging hotspots.
How is it working out? The researchers, who focused on Russian arctic populations, found that little auk chicks are growing at the same rates under the new feeding regime. The bad news? Overall, adults have seen their body mass drop by four per cent.