December 8, 2015
By April Overall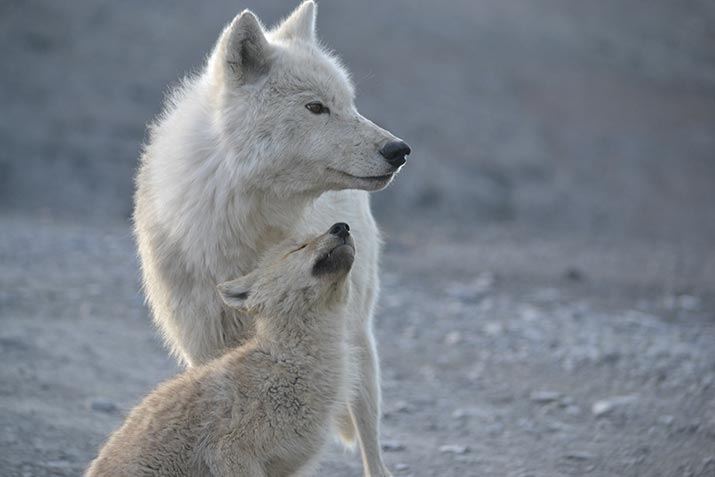 You don't need to deck the halls, trim the tree or watch The Grinch on repeat to get into the spirit of the season. The holidays truly are a little more meaningful than that. Take a cue from five wildlife species that really know how to keep holiday cheer through the year.
Birds Take Care of One Another.
Bacteria, fungi, parasites and dirt can leave feathers dingy, less able to hold in the heat, ineffective for waterproofing and make birds poor fliers. This is why preening is so important. Birds can spend hours preening their feathers every day, and while many preen solo, some birds prefer to make it a social activity. Babblers, waxbills, pigeons, parrots, and an array of nesting seabirds participate in allopreening - preening one another.
Prairie Voles Never Gives Up on Love.
Prairie voles have become the poster animals for monogamy. These small rodents, which habitat the grasslands of Canada, create an unbreakable bond with one mate and are often attached at the hip until one or the other dies. Many scientists have studied these mammals, hoping to learn the secret to monogamy and have found the chemical oxytocin to be the key to it all. A dose of oxytocin can be sparked through intimate moments—touching, caressing and, of course, making whoopee—and ramps up the bonding process between two mammals. The end result? A stable, long-lasting bond.
Sea Catfish Sacrifice Their Own Happiness for the Weak and Vulnerable.
While many species of fish eat the eggs of their own offspring, male sea catfish will protect their eggs in their mouths for months at a time. They may even keep the eggs in their mouths until they reach five centimetres long if they sense the environment around them is not safe. These dads will also forgo food in fear of accidentally swallowing one of his own.
Wolves and Coyotes Know Love Sometimes Means Having to Say You're Sorry.
Need advice on how to get out of the doghouse? Look no further than….dogs! Canids like dogs, foxes, wolves and coyotes love to roughhouse but sometimes they can get a little carried away while playing. They say sorry by bowing (the same way they ask to play), crouching down on forelimbs, signifying honesty and trust. If you don't pay attention you'll miss it though; a bow only lasts 0.3 seconds long. If the canid betrays that trust, they risk being excluded by the pack.
Whales Prove There is Good in All of Us.
Until recently, spindle cells were considered unique to humans and some primates. They reside in an area of the brain that is connected to social organization, sensitivity to others feelings, as well as empathy. However, it seems we're not alone in the caring for others department. Researchers recently found spindle cells in humpback whales, fin whales, killer whales and sperm whales in the same region of the brain! And guess what? We've been outdone; whales have more spindle cells than we do!