October 12, 2017
By April Overall
You wouldn't associate a rabbit or salmon with the Halloween season, but for some reason this spooky holiday has laid claim to spiders, bats, crows and more. Let's explore these festive creatures and find out once and for all if they actually deserve the bad rap.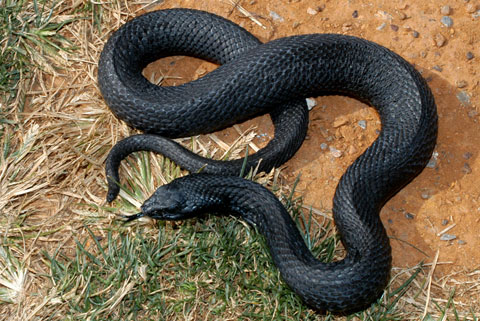 Hog-nosed Snake
Snakes
Snakes have been vilified in literature for centuries, however, they're actually pretty useful around the garden! Slugs, snails, grubs and rats are no match for a hungry snake and attracting these reptiles to your backyard could be the best thing for keeping pests at bay. Moreover, you'd be doing a big favour to our at-risk wildlife species. Of the 24 snake species that call Canada home, a whopping 13 of them are at risk of extinction. Pretty scary stuff, eh? So offer them a home in your backyard, ditch the pesticides (which can kill them) and give these predators a little space.
The Creepiest of the Bunch?
This reptile plays dead by rolling over, sticking out its tongue and even letting a little blood trickle out of its mouth. In a bind, the Hog-nosed Snake releases fluid from its bottom that smells like a dead animal.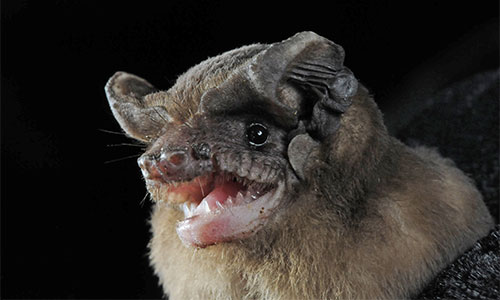 The Brazilian Free-tailed Bat
Bats
Bram Stoker's Dracula has done a pretty impressive job at scaring people across the world into thinking bats are vicious creatures. They're not. And they certainly don't want to snack on you; they'd prefer insects instead. Each night, bats chow down on thousands of insects. When it comes to feeding, Canadian bats are opportunistic and tend to have a varied diet of night-flying insects; including but not limited to: moths, wasps, ants, flies, beetles, gnats mosquitos, midges and mayflies. Although, the Big Brown Bat really does enjoy feeding on beetles, whereas the Hoary bat sticks mainly to moths.
Sadly, many of our bat species are gravely at risk of vanishing from the Canadian landscape. White-nose syndrome is a disease caused by a fungus that grows on the exposed skin of bats as they hibernate during the winter in caves and mines. The disease shows up as a fuzzy white substance on their ears, wings and muzzles. Affected bats end up dying as a result of and starvation.
The Coolest of the Bunch?
Canada has a new bat species! The Brazilian Free-tailed Bat can be found in woodlands, caves, bridges and buildings in the Salt Spring Island of British Columbia. They're between nine and 13 centimetres in length and have a wingspan of 28 cm. These bats are brown in colour with large square ears, a wrinkled upper lip and a prominent tail.
The Roughskin Newt
Newts
We can thank Shakespeare's Weird Sisters for making eye of newt a must for any powerful potion. Ouch. They could use a break, don't you think? We only have two newt species here in Canada – the Roughskin Newt which lives in British Columbia and the Eastern Newt which can be found in Ontario, Quebec and the Maritimes. Both species are happy to chow down on a variety of insects, crustaceans and zooplankton.
The Most Potent of the Bunch?
The Roughskin Newt carries so much poison that it could easily kill 25,000 mice — making it the most poisonous amphibian in the Pacific Northwest. These amphibians ward off even the boldest of predators because, really, what animal would be foolish enough to mess with a newt? Apparently the Garter Snake is up for the challenge. It's the only snake tough enough to stand up to this amphibian. Over the years, the Garter Snake has built up a resistance to the Roughskin Newt's poison.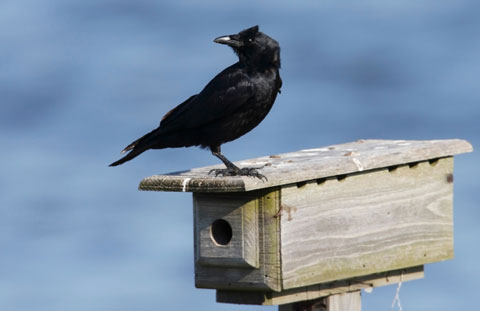 Canuck the crow
Crows
Hitchcock's The Birds has instilled a real fear of everything avian in many people — crows in particular. However, these smart birds do us a service every day. You may notice crows hanging out on the side of the road as you make your daily commute. As you're working your 9 to 5, crows get to work too – cleaning up our roads. These birds will happily eat roadkill and while it's a bit of a gruesome task to even think about, wouldn't it be worse if the carrion was left on the road to rot?
The Most Mischievous of the Bunch?
Canuck the crow is a well-known bird in the Vancouver area, made famous for stealing evidence at a crime scene! It's no secret that crows love shiny things. So when Canuck the crow spotted a shiny knife at a crime scene, he went for it. Luckily police at the scene caught sight of the crow making off with the weapon and were able to chase it down.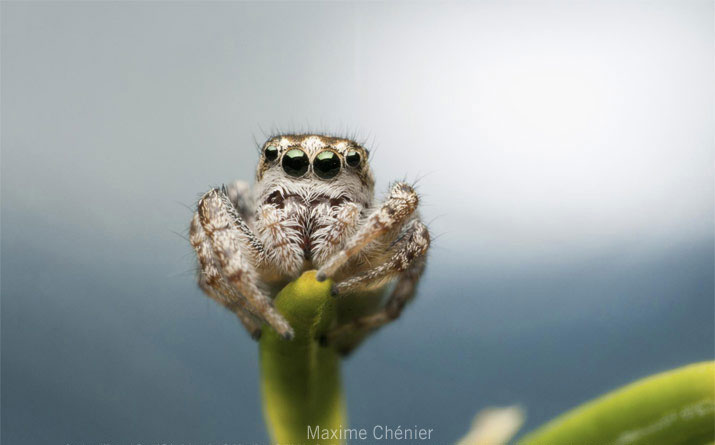 Jumping spiders
Spiders
Spiders might be the most feared creatures of them all. But these arachnids do a world of good. A recent study published in The Science of Nature has found that spiders eat between 400 and 800 million tons of insects and invertebrates every year. If you're not a fan of pesky bugs like mosquitoes, I highly suggest you make friends with these eight-legged allies. Moreover, spiders play a critical role in the diets of bird species. Between 3,000 and 5,000 bird species rely on spiders to survive.
The Funkiest of the Bunch?
They might be small at three to 10 millimetres in size, but jumping spiders are the superheroes of the arachnids. They can jump up to 16 centimetres! That's pretty far for such a tiny creature. Canada is home to 110 species of jumping spiders. The majority live in British Columbia but they're common in both Ontario and Saskatchewan too.