August 8, 2013
By Claire Preston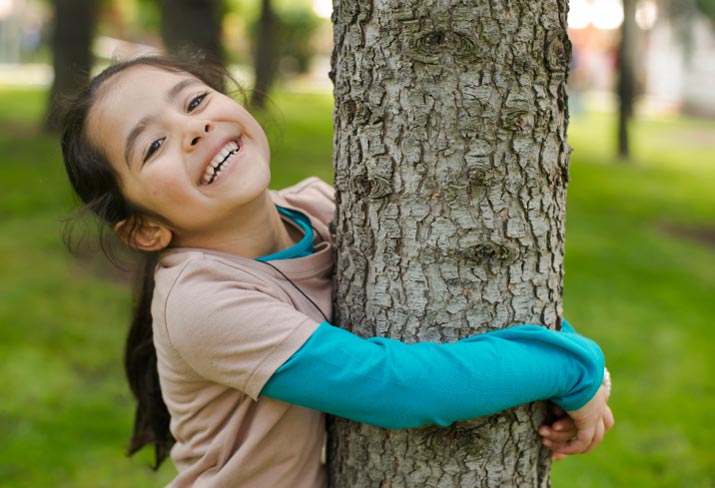 Remember how much fun it was being outdoors as a kid, running through the woods playing hide-and-seek, climbing trees or riding our bikes for hours on end. Those were the days, for sure! The surge of happiness when walking out the door to start the day's adventure, the confidence gained by climbing the biggest tree, the constant joy of spending time with friends – what a wonderful way to spend the day! Read on to see just how important it is to get kids outside and active!
Nature Does a Body Good
Getting kids outside has many health benefits, both for the body and the mind. Physical outdoor play has been shown to reduce the risk of developing chronic illnesses such as coronary heart disease, type 2 diabetes, osteoporosis, obesity and certain types of cancer. Ample physical activity also plays an essential role in a child's healthy development and growth, and it can help improve asthmatic symptoms, ease chronic pain and improve myopia.
A Happy Environment
It is thought by many that the most significant benefit of outdoor play its impact on psychological health. Some studies suggest that the amount of natural space surrounding a child's living environment is closely related to the incidence of psychological disorders (the most common being depression and anxiety). Kids who are overburdened by a heavy workload from school and extracurricular activities have a tendency toward higher stress levels than those who have fewer obligations. In fact, studies have shown that those children with greater exposure to the natural world actually had lower stress levels than those children who spend an inadequate amount of time outdoors. Being outdoors may also improve attention span (notably in the cases of children with Attention Deficit Hyperactivity Disorder, or ADHD) and may reduce mental fatigue.
Friends in the Great Outdoors
Another important benefit of outdoor play is the social aspect – kids tend to group together and play as a unit outdoors, whereas indoors the tendency is to play video or computer games or engage in other solitary activities. When children play together outside, it encourages them to use their imaginations and invent fun and creative games for all to enjoy, and it can encourage kids who may otherwise shy away from social interaction to join in the fun. An added bonus: having neighbourhood kids playing together provides an excellent opportunity for parents to socialize and get to know their neighbours – it's a win-win for both kids and parents!
There are awesome parks, trails, recreational facilities and schools with settings that can make physical activity possible for youth and children. As adults it is our responsibility to teach the value of these natural spaces to our children, so that they can experience the joy of carefree exploring, just as we did as kids.