March 13, 2012
By Stephanie Poff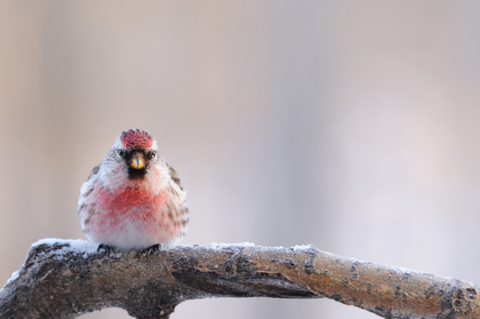 Bird species across North America are showing drastic population declines. Many of these species are migratory—spending summer months in Canada and winter months in the southern United States and Central and South America. Continent-wide monitoring initiatives, such as the Breeding Bird Survey (BBS), collect valuable data to monitor North American bird species; however, there are numerous species that have not been sufficiently monitored.

This used to be the case in the Yukon, which is why the Albert Creek and Teslin Lake Bird observatories were created in the first place. Created in 2001 (Albert Creek) and 2005 (Teslin Lake), these observatories have monitored the bird species of the northwestern portion of Canada's boreal forest. The Canadian Wildlife Foundation is contributing $16,500 to the important research at Albert Creek and Teslin Lake observatories to support their continued efforts.

Both observatories use standardized mist netting and banding techniques to count the birds as they make their migratory journey. A series of mist nets are opened daily and operated for six hours beginning at sunrise. All birds captured are extracted and banded by qualified individuals in adherence to the North American Bird Banding Code of Ethics.

Then they gather data including the age, sex, wing length, fat score and body mass of each bird, plus plumage characteristics like molt sequence. In addition to being sites scientific data collection, the observatories serve as educational centres where the public can learn about boreal bird migration and the collection of scientific data. Over the long term, the studies currently underway can be analyzed to determine population trends for species migrating through the southern Yukon.