February 10, 2015
By April Overall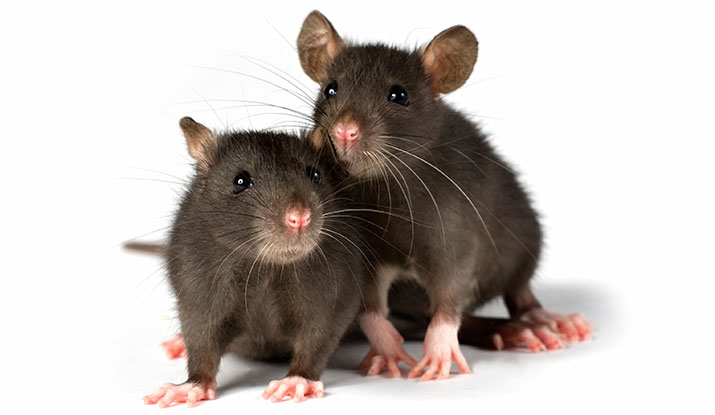 You can primp all you like to make the fellas weak at the knees, and flaunt all you can to make the ladies blush, but it might all be for naught. Sometimes getting lucky, isn't all that lucky after all.
Just another Sad Love Song
Male mice and rats serenade their lovers with long ballads. However, their crooning might be their downfall, if humans hear them. You see these songs sound to you and I like squeaking. And hearing squeaking in your house, as you know, most definitely raises the alarm that you might have rodents in your home. Before long, these sweethearts are usually shown the door.
The Date from Hell
Check, please. That's probably what the anglerfish should have said when they first laid eyes on each other. But inevitably, when a male finds a female, he bites her and releases enzymes that actually fuses the two together. That's not how a gentleman treats a lady, now, is it? But don't worry too much, he'll pay for it for the rest of his life. You see, males become entirely reliant on females for survival –noshing on the same food she does and becoming entirely reliant on her. Moreover, females are not exactly the faithful kind either, they'll happily seek other anglerfish to add to their little black books, and make use of their sperm when they see fit.
Making All the Wrong Moves
Who knew the wolf spider is truly the Fred Astaire of the arachnids? Male wolf spiders are known to break out into elaborate tap dancing routines to appeal to females. Other suitors will watch and challenge them to a dance off to woo females away. This might drive the females crazy, however, birds respond rather well to the dynamite act as well, and might snatch them away for a tasty (and talented!) treat before the routine's complete.
You're So Cute, I Could Gobble You Up! No, really…I Could.
Female black widows are known to get rather peckish after mating. Their midnight snack of choice? Their mates. And it seems word has gotten around! Male black widows jiggle their abdomens to imitate the vibrations of predators to distract their blood-thirsty mates and make a mad dash to safety after the deed is done.
Risky Relations
When houseflies get carried away in the act of love, they can get a little noisy. Unfortunately for these lovers, the sounds they emit as well as their flapping wings, are clues that can lead hungry bats right to their location.