By April Overall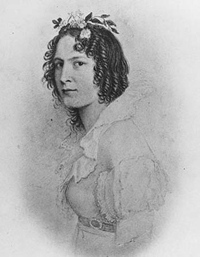 Between 1831 and 1841, 655,747 people set sail from Britain, hoping to start a prosperous new life in the New World. Those en route to Canada would settle in one of the five British North American colonies: Upper Canada, Lower Canada, Nova Scotia, New Brunswick and Prince Edward Island. Catharine Parr Traill was one of these emigrants. On board a boat named the Rowley, this newly married writer had only her imagination and the word of recent settlers on what life in Upper Canada would be like. Traill left behind a promising publishing career, her family (save a brother and sister who joined her in Ontario) and her beloved flora and fauna that swept the English countryside.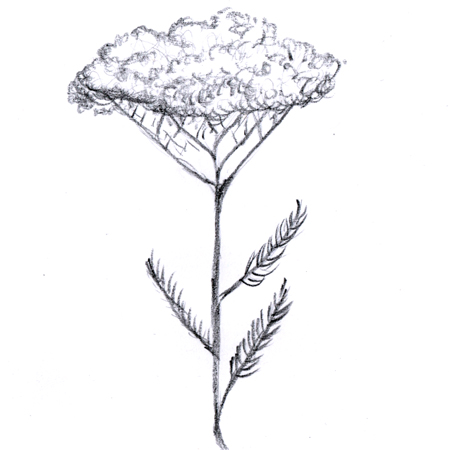 Luckily, Catharine didn't have to wait too long to get a taste of the New World. After a grueling five week trek across the Atlantic, the Rowley anchored just 200 miles from Quebec City. Her husband, Thomas Traill rowed ashore to Pointe au Bic with the captain and returned with a bouquet of wildflowers for Catharine. If the notion of starting anew in Ontario daunted her at all, these flowers sparked a fire in Catharine. While she could identify some of the blossoms, like the sweet peas and wild roses, there were others she'd never laid eyes on. She brought the flowers to her cabin and pressed them between the pages of her Bible. Before she even landed ashore, Catharine was inspired to learn and identify Canadian species.

But life in the New World was nothing short of daunting. Catharine and her family got their first taste of Upper Canada while they passed through Cobourg on August 31, 1832 and on to northern Peterborough. The backwoods were filled with bush, forests of pine, oak and maple trees as well as swampland. To settle an area, pioneers had to chop down all the trees on their land and wait seven years for the stumps to rot out in order to unearth them and build their home. And these homes were far from grand – they were little more than wooden shanties. Moreover, if a gentleman wanted to employ help to clear the land and help plant crops, he would pay approximately twice the amount for the work as he would in Britain. While this daunting task could have launched Catharine into the depths of despair, she took refuge in flowers – goldenrod and purpled spiked valerian to name a few.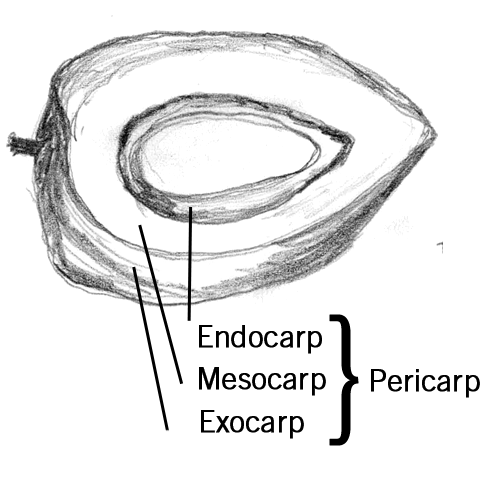 During the first few years of living in the backwoods, Catharine studied the flowers she found and took notes of their appearance, life cycle, medicinal and food value and how they related to other plants. She also collected an array of flowers – often pressing specimens between the pages of her husband's book collection. When Catharine found unfamiliar plant species, she referenced Frederick Pursh's 1814 book, North American Flora. But of course, this reference book did not contain all of North America's plant species. So Catharine was often forced to name species herself. "I consider myself free to become their floral godmother and give them names of my own choosing," she wrote.

Catharine put her love for Canada's wilderness on paper in 1836; The Backwoods of Canada explored life as pioneer and she devoted 40 pages of text to the native flora and fauna of Ontario. Written for upper class British women making the trek to Canada, the book quickly became one of the most popular books on Canada.

In 1839, the Traills first rented a house in Ashburnham (just across the Otonabee River from Peterborough), and finally bought a log cabin in 1849, called Oaklands. Although she received 125 British pounds for The Backwoods of Canada, it was hardly enough for Catharine's family to survive on for a life time. And so the family battled with poverty, often living hand to mouth. Again Catharine found solace in nature. She wrote "If I were a doctor, I would send my patients to live in a shanty under the pines."

In 1849, Catharine published Canadian Crusoes, a children's book about children lost in the plains of Rice Lake, a real threat to Upper Canada's young as it is easy to get lost amidst the brush, with few trails to rely on. Although it was marketed as a novel, she wrote it as a survival manual for her own children – with detailed instructions on how to identify plants and their uses. Next she wrote The Canadian Settler's Guide, a manual for female emigrants on how to create a comfortable life in Canada. Although the book was wildly popular and could be found on most ships coming across the Atlantic, her publisher kept most of the profits, leaving Catharine and her family destitute.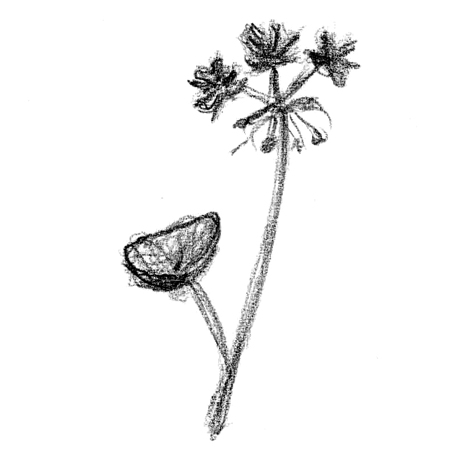 By the end of the 1850s, Catharine's husband had died and Oakland had gone up in flames. Facing the bush on her own for the first time, Catharine dedicated her life to her botanical interests, even saving her manuscripts on Canadian flora from the fires at Oakland. She bought some land in Lakefield, built a cottage and filled its gardens with blooms.

By the mid 19th century, more and more people had an interest in botanicals and natural history societies were formed across the nation; the perfect time for Catharine to write another book on Canada's landscape. She and her niece, Agnes Fitzgibbon, published a volume of native flower illustrations and literature. Catharine wanted "to foster a love for the native plants of Canada" and to urge Canadians to conserve native species in the face of clear cutting. Canadian Wildflowers was published in 1868 and Catharine became somewhat of a celebrity amongst members of natural history societies. She died in her sleep on August 29, 1899, but you can still see her scrapbooks at the Museum of Nature in Ottawa, Ontario.

In honour of Catharine Parr Traill, why not plant some native flowers in your backyard this spring? Next time you're feeling low, head to your garden and let their beauty lift your spirits. It worked for Catharine.