April 13, 2017
By April Overall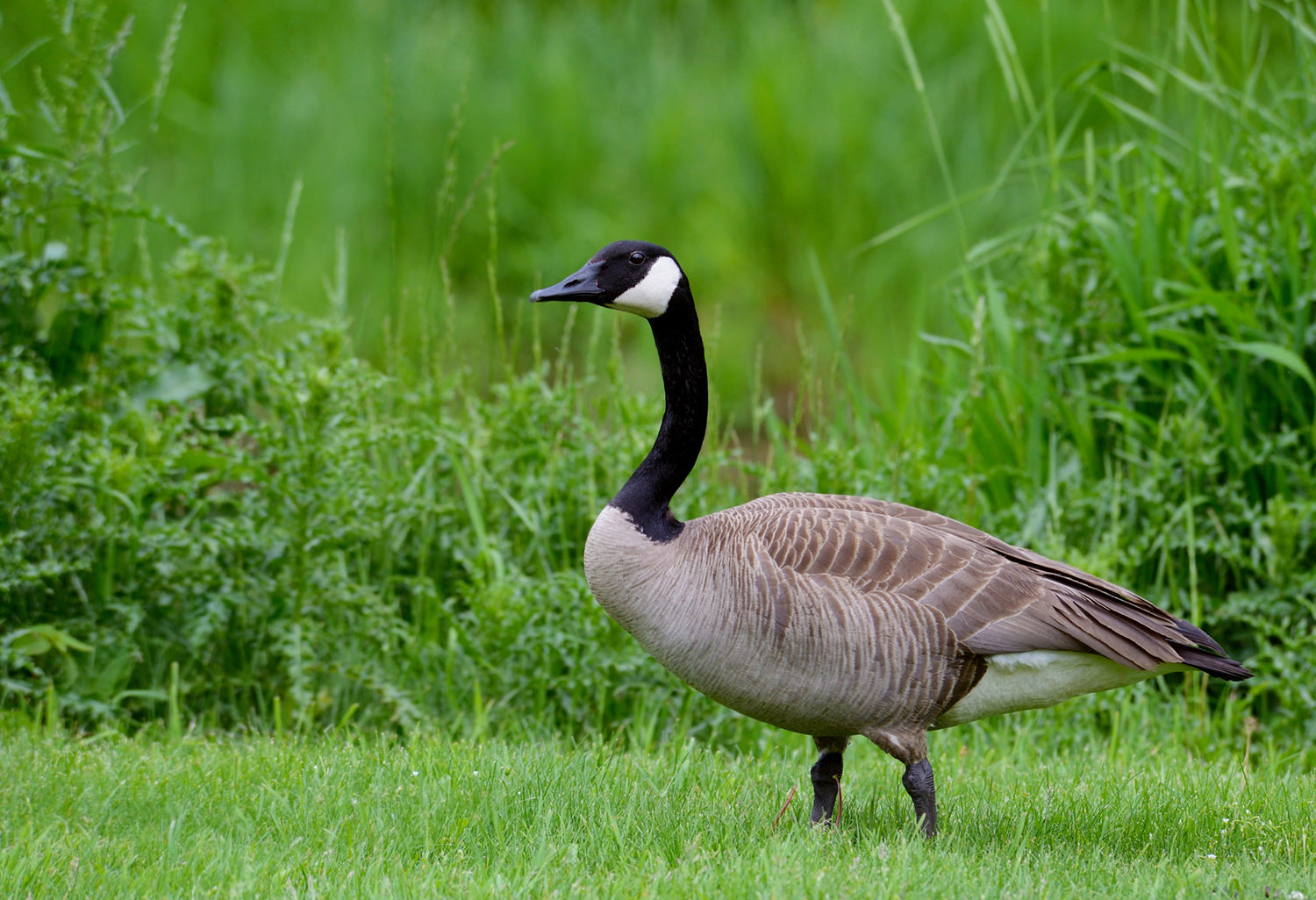 Robins bobbing along our lawns. Crocuses popping up out of the earth. Canada Geese honking noisily as they make their way back home. Spring just isn't spring without these welcome sights, is it? In fact, they're so common place, you might not be aware that one of them nearly became obsolete. Not so long ago, the Canada Goose was very much at risk. You wouldn't think it, considering how plentiful they are these days – staking their claim on golf courses, picnic spots, farm fields and the like. Meet our comeback kid, the Canada Goose.

In the 19th century, Canada Geese were one of the many species whose populations were negatively impacted by early settlers. Thousands of Canada Geese were slaughtered and their eggs were collected too.

Luckily, Jack Miner was born in the same century and in his 40th year, he ramped up his work to conserve these beautiful birds. Over the course of his career in conservation, he banded over 40,000 Canadian Geese to help learn about their migratory patterns. In 1908, one of the first bird sanctuaries in North America was founded in Kingsville, Ontario which is now known as the Jack Miner Migratory Bird Sanctuary. Miner also travelled the country to encourage his fellow Canadians to support a conservation movement and save this avian species that is so unique to the Canadian landscape. It seemed to have resonated with many Canadians as captive Canada Geese were reintroduced to their southern range (an area that they'd all but disappeared from) during the early 1900s, helping boost their numbers greatly.


Over the last 60 years, we've seen the Canada Goose's number grow eightfold in North America. In the 1950s, approximately one million Canada Geese roamed the North American landscape; today there are approximately eight million.

Much of their rise is thanks to modern agriculture. As more and more hardy crops of corn and grass are grown in farmer's fields, Canada Geese have plenty of opportunities to land and refuel on their migratory journeys. Moreover, Canada Geese opt to rest in areas where hunting is not permitted (like parks and golf courses).

Their comeback, however, could not be possible without the work of Jack Miner, who has become known as the father of North American Conservation in recent years. We celebrate his important work every year during the week of his birthday, April 10, for National Wildlife Week.