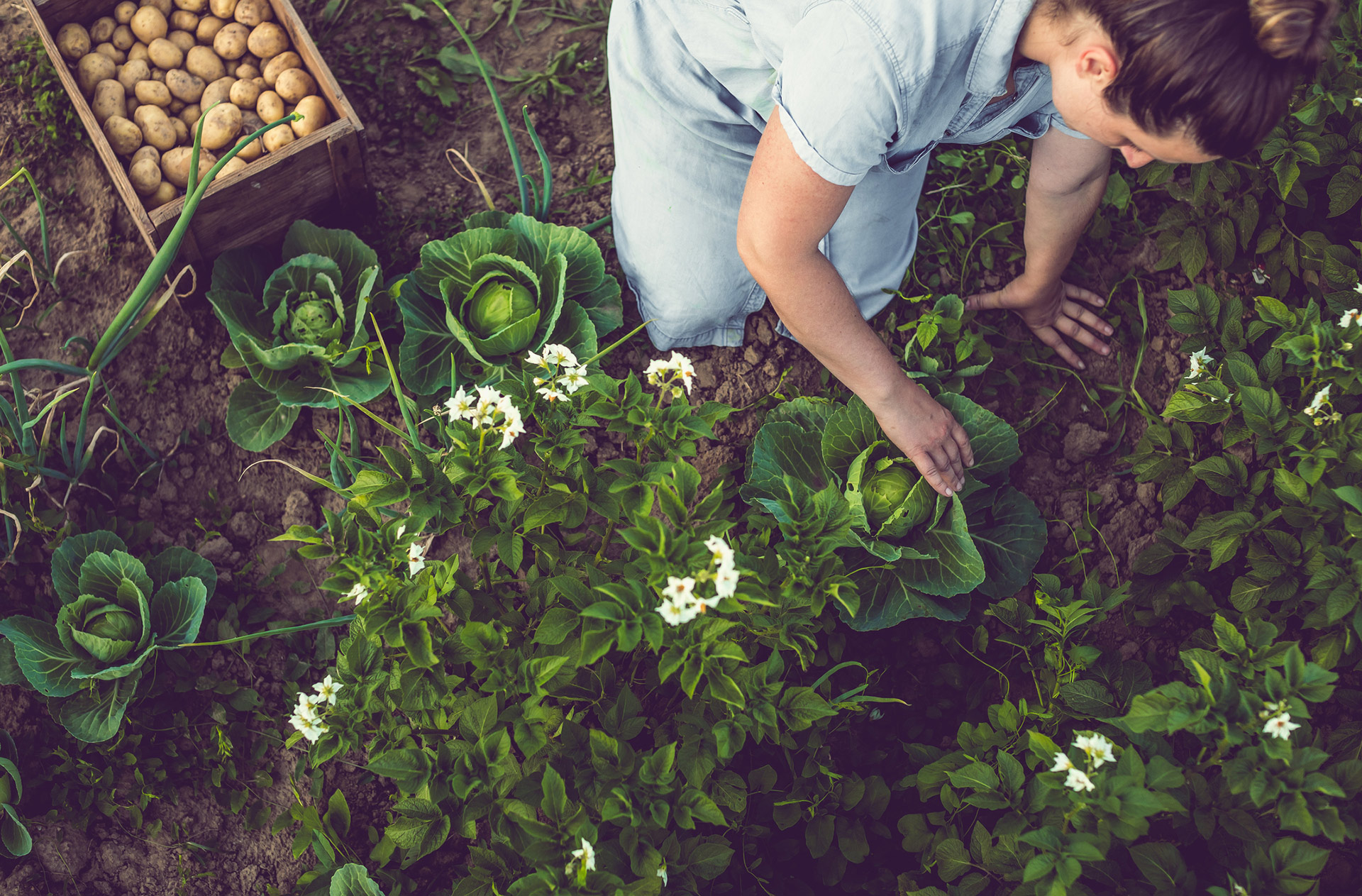 To practice companion planting is to create harmony in the garden. Plants which complement each other are placed together, while those that disagree are kept apart. Plants can complement, or help, each other in several ways.
Some plants grow well together because they don't compete with each other. For example, a shallow-rooted plant would do well beside a deep-rooted plant as they seek nutrients at different levels in the soil. In the same way, a shade-tolerant plant does well in the shadow of a sun-loving plant.
Certain plants can bolster the growth of nearby plants by improving the nutrients or condition of the soil. Legumes, such as clover, for example, are able to enrich the nitrogen content of soil thereby benefitting neighbouring plants.
Beneficial insects are attracted by certain plants. Angelica, for example, attracts lady beetles and lacewings, both of which feed on aphids. Beebalm attracts bees. By using these plants to attract beneficial insects, you also improve pollination or control insect pests for adjacent plants.
Plants can also repel pests or disease through the production and release of chemicals or odours. Chives, for example, repel aphids. If you plant them near your roses, therefore, they can bestow this protection on these blooms.
Consideration of these factors in planning your garden will help you to create a healthy, thriving garden. Your plants will enhance the growth of their neighbours instead of competing with them.
These plants will repel pests:
| | | |
| --- | --- | --- |
| Plant | Repels | Dislikes |
| Anise | aphids, cabbage worm | |
| Asparagus | nematodes | |
| Beans, castor | gophers, moles | gladiolus, onion, garlic |
| Beans, green | Colorado potato beetle | gladiolus, onion, garlic |
| Borage | tomato hornworm | |
| Calendula | nematodes | |
| Catnip | cabbage moth, Colorado potato beetle, cucumber beetle, flea beetle, squash bug | |
| Celery | cabbage moth | |
| Chives | aphids, mites, rabbits | |
| Coriander | aphids, Colorado potato beetle | |
| Dahlia | nematodes | |
| Dill | tomato hornworm | carrot |
| Flax | Colorado potato beetle | |
| Garlic | aphids, borers, gophers, Japanese beetle, mites, rabbits | bean, pea |
| Geranium | leafhopper | |
| Horseradish | Colorado potato beetle | |
| Marigold | aphids, Colorado potato beetle, nematodes, Mexican bean beetle, tomato hornworm, whitefly, cabbage maggot, cabbage moth, flea beetle | |
| Mint | cabbage maggot, cabbage moth, flea beetles, mice | |
| Mustard | aphids on cole crops | |
| Nasturtium | cabbage moth, Colorado potato beetle, squash bug, whitefly | |
| Onion | borers, mites, rabbits | pea, bean |
| Petunia | leafhopper, Mexican bean beetle | |
| Potato | Mexican bean beetle | |
| Radish | cucumber beetle | hyssop |
| Rosemary | cabbage maggot, Mexican bean beetle | |
| Rue | Japanese beetle | basil |
| Sage | cabbage maggot, cabbage moth | cucumber |
| Salvia | nematodes | |
| Soybean | chinch bug | |
| Spearmint | ants, aphids | |
| Summer savory | Mexican bean beetle | |
| Tansy | ants, aphids, borers, Colorado potato beetle, cucumber beetle, cutworm, Japanese beetle, squash bug | |
| Thyme | cabbage moth | |
| Tomato | asparagus beetle, cabbage maggot, flea beetle on cole crops | fennel |