Some Canadian species migrate in the winter to areas with greater food availability and better conditions for survival.
Learn how a few Canadian species figured out this freezing problem:
Feature Species: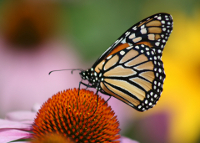 The monarch is famous for its spectacular migration to overwintering sites in Mexico and California, a trip of up to 4,000 km.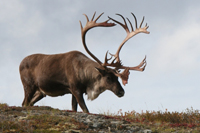 There are more than 2.4 million caribou in Canada. Some dwell in forests, some in mountains, some migrate each year between the sparse forests and tundra of the far north, and others remain on the tundra all year.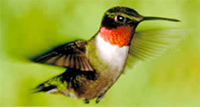 Many of these birds migrate long distances, sometimes flying nonstop to southern Mexico and throughout Central America.