Just like humans, wild creatures need water, food, shelter and space in order to survive. The four basic habitat elements also need to be arranged in a particular way to suit each species. A moose, for instance, needs far more space than a mouse. Some desert creatures can survive very nicely without ever drinking water, but many species would die without an abundant supply of water.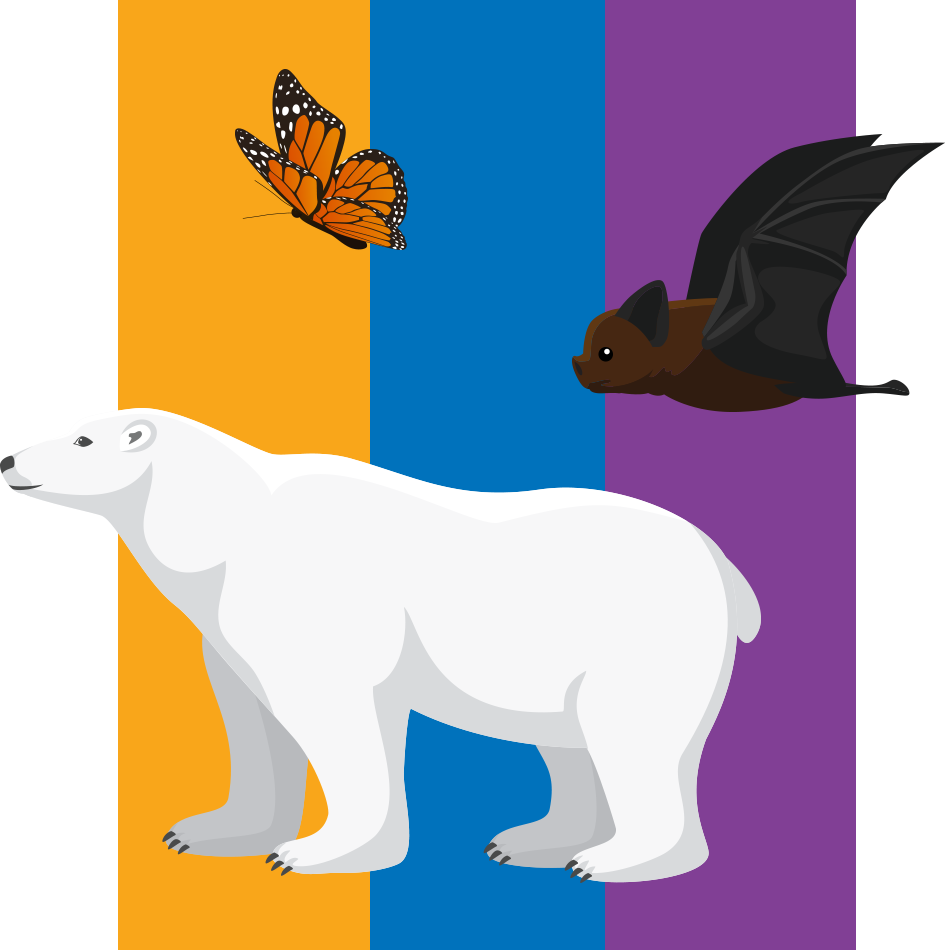 Let's move out!
Some Canadian species migrate in the winter to areas with greater food availability and better conditions for survival.
Learn More >
Duck and Cover
When in hibernation, animals have low body temperatures and slow breathing, heart and metabolic rates. Only a few species can hibernate efficiently, as it means surviving on limited fat resources for an uncertain length of time.
Learn More >
Adapt or Die
Winter complicates all this for wildlife. Some animals adjust their habits in order to cope with winter. Those that stay active all winter, adapt in many ways. The colder it is, the more energy it takes to stay warm. This means that if animals must use more energy than usual to find food, or to run from predators, they are in more danger of dying from the cold.
Learn More >
Wildlife in Winter
Wildlife is active during the winter… And so can you! Download our interactive infographic to learn more.
Download