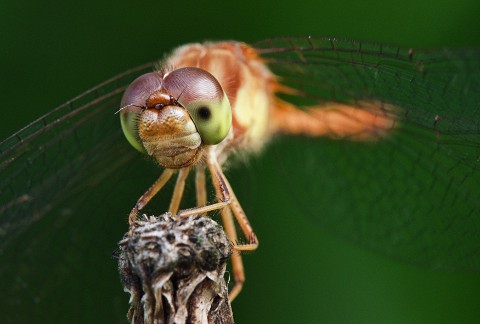 Discover the world of insects - their importance on this planet, their needs, their threats.
Browse through a few of our Canadian species in these "At A Glance" fact sheets. Each page has basic information on some of our Canadian wildlife, with links to detailed, reputable sources such as Hinterland Who's Who and the Government of Canada. Don't see a species you need? Comments or questions? Let us know!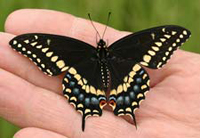 Black Swallowtail
The blackness of its body and wings is embellished with two rows of yellow spots. The female's yellow spots, while not as bold as the male's, are adorned with a more distinctive blue band between the pale bands of yellow. In contrast, the male is garnished with more yellow tones than blue. Both sexes have two prominent orange eyespots on their hind wings close to their tails.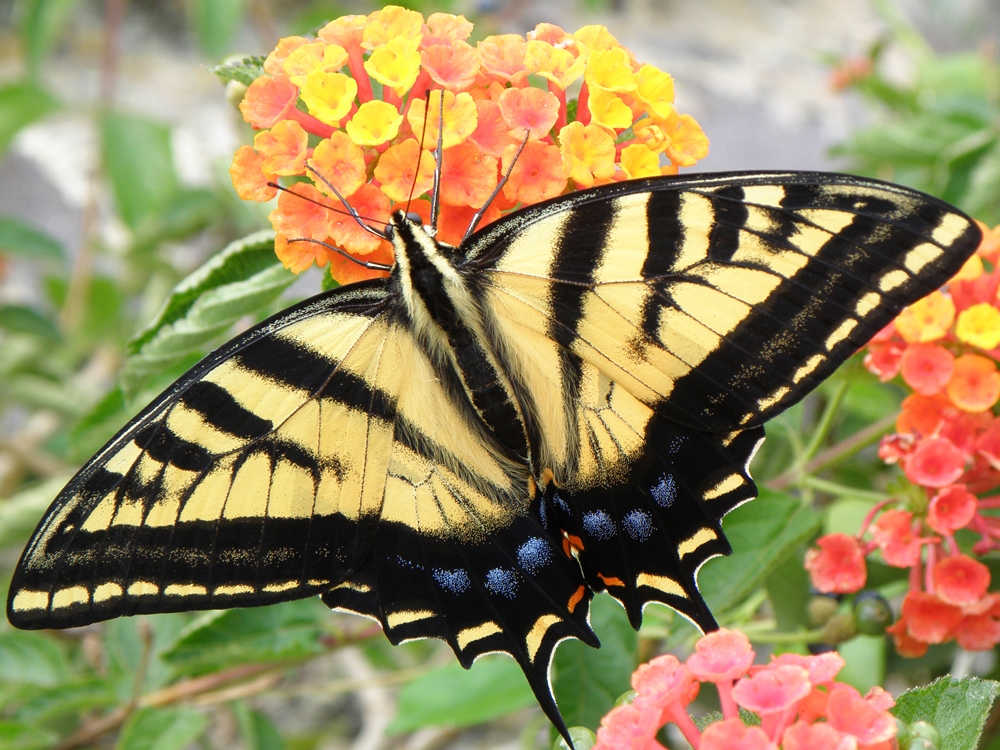 Canadian Tiger Swallowtail
Adult wingspan is 53–90mm. Adults (butterflies) are yellow with thick black bands coming down from the top of the forewing and some black lines/veins across the hind wings. There are thick black bands along the edge of both the forewing and hind wing, with yellow spots along the forewing and yellow and orange spots on the jagged hind wing. There is a softer band of blue patches on the hind wing. Near the bottom of the hind wing is an extension that, when you look at both wings together, resemble the long, forked tails of some swallows.
Young (larvae/caterpillars), when immature, are brown and white and resemble bird droppings. Older caterpillars are large and green. Their body is fatter just behind the head and has two yellowish spots that look like eyes and a yellow band farther back, giving the impression of a much larger head, which is thought to deter predators.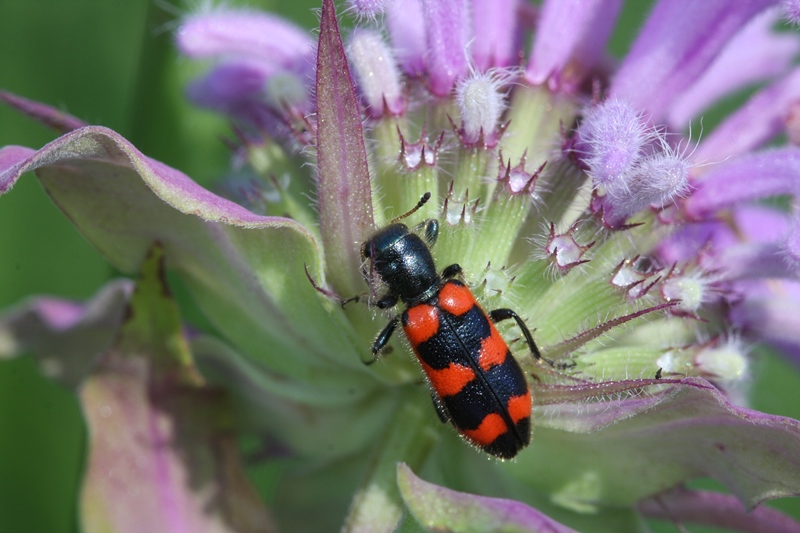 Checkered Beetle
Approximately 8–11 mm long. All-over colour is dark blue, green-blue or purple. The elytra (wings) have three crossbands that can be yellow, orange or red. All checkered beetles (family
Cleridae
) have a wide head and a long, narrow body with a short thorax and a long abdomen. They have long hairs along their bodies and legs, which pollen can stick onto.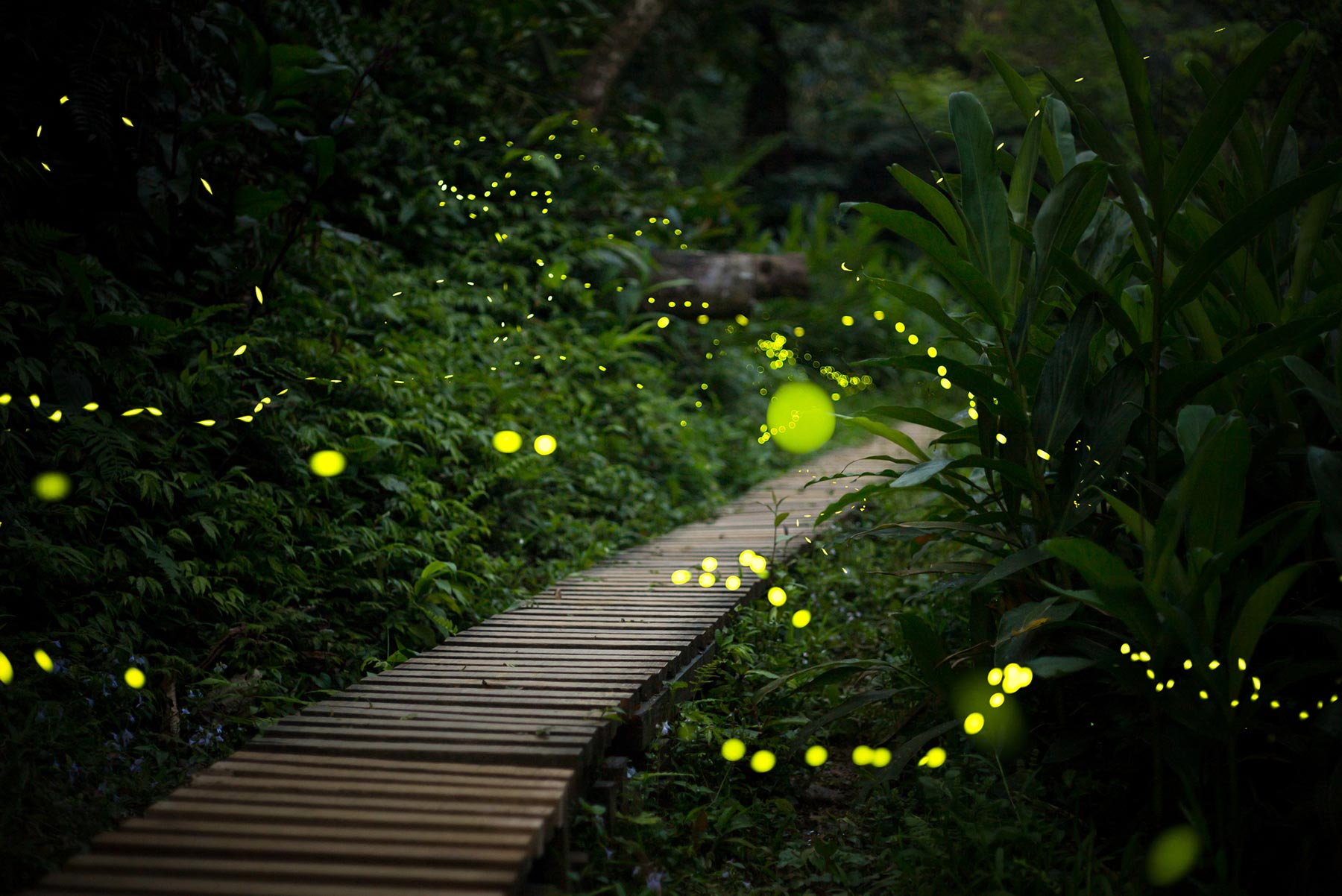 Fireflies, Lightning Bugs
Despite their name, these insects are not flies. They're actually beetles. There are 29 species believed to be native to Canada, but there is a lot about this group of insects that is still being discovered, including the various species. Fireflies have elongated bodies and their heads have a "pronotum", which is a cover that protects the top of their heads although, when viewed from the side, you can see their heads. Their upper pair of wings are hard and also serve as protection, similar to ladybugs, aka ladybeetles, which are in the same Coleoptera family. Their larval, or immature, form resembles a grub or millipede. Some live on land (terrestrial), some live in water (aquatic) and others are semi-aquatic.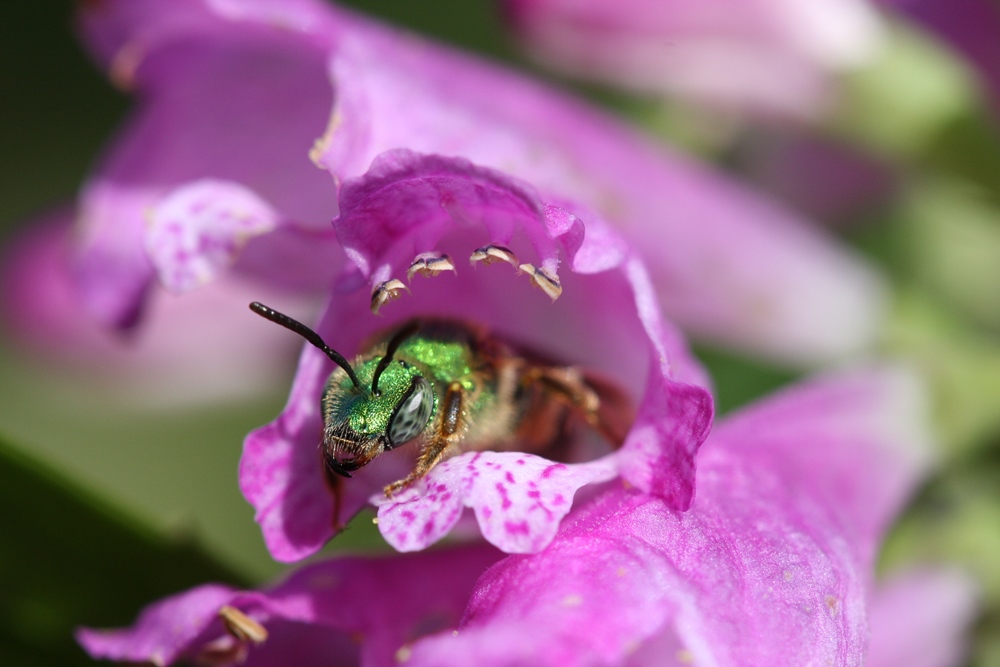 Green Sweat Bee
Approximately 9–11 mm long. These bees can be easily spotted because of their bright metallic green or blue colouration. Females are bright green all over, whereas males have a bright coloured head and thorax with a yellow-and-black striped abdomen. Females have hair-like structures, called scopae, to transport pollen on their back legs.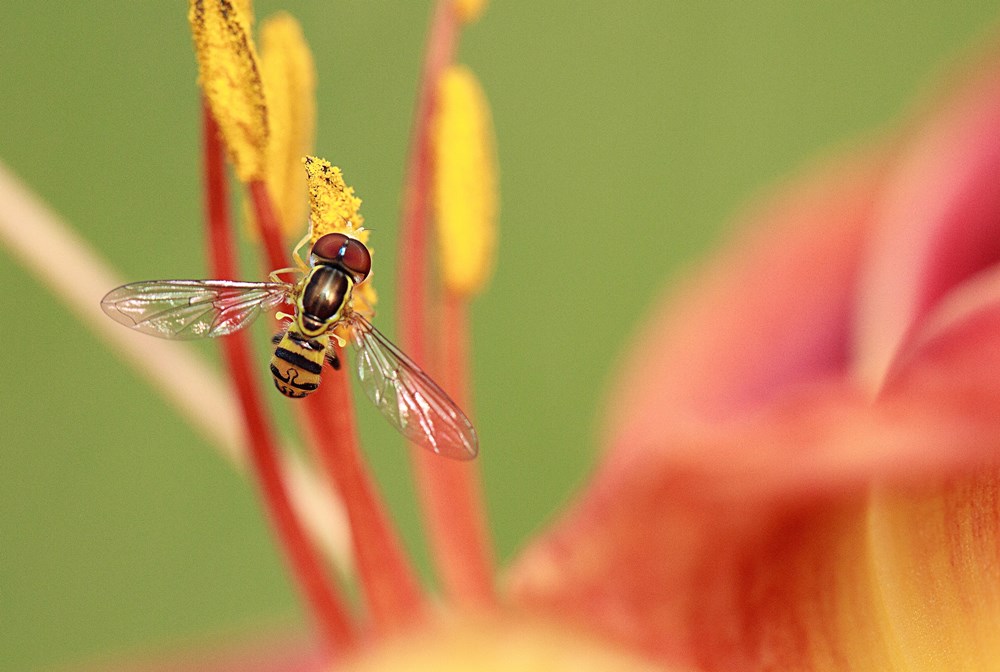 Hover Fly
This very large family has great variation in looks. The most commonly seen ones, however, tend to be approximately 8–12 mm long with yellow and/or orange and black on the abdomen. All members of the Syrphidae family have a distinctive squiggle or false vein (spurious vein) running through the middle of the wing.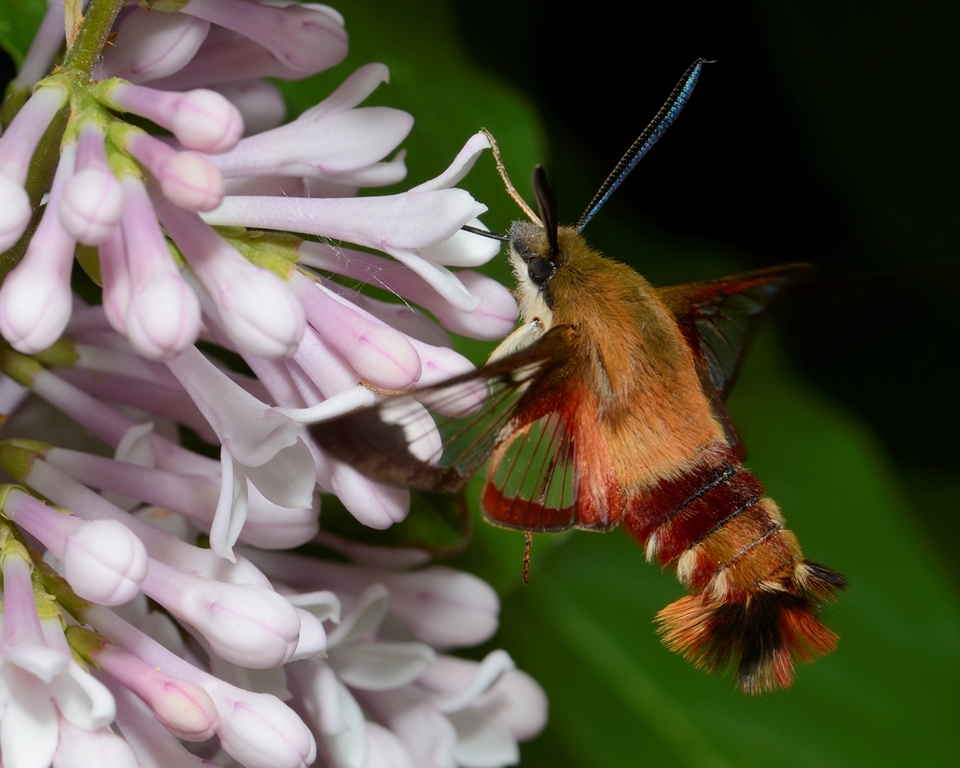 Hummingbird Clearwing Moth
Adult wingspan is approximately 4–5.5 cm. The adult (moth's) head and upper back area (thorax) is olive to tan, and the chest area (thorax) is cream or white. Their lower back and belly (abdomen) are dark reddish-brown or black (though the lower portion of the lower back can be lighter in colour). Their wings are clear with a reddish-brown border and veins. Young (larvae/caterpillars) are bright green with a line of white dots that end in a fleshy, pointy extension resembling a tail. There are also small reddish spots along its side.
Ladybug 101
The ladybug is one of Canada's most beloved insects. Many people believe that there is only one species of ladybug native to North America and that you can tell how old ladybugs are by counting the spots on their backs. In reality, North America had has over 450 native species of ladybug, also known as lady birds or lady beetles.
For more species, visit Hinterland Who's Who, a joint program of the Canadian Wildlife Federation and Environment Canada.