July 26, 2017
July 26, 2017, OTTAWA – The Canadian Wildlife Federation (CWF) and partners in conservation will soon be gill-netting Chinook Salmon below the Whitehorse dam to assess fish ladder efficiency as part of a new pilot project.
What:
Placing receivers at key locations throughout the upper Yukon watershed to track the movement of tagged salmon
Tagging Chinook in the Whitehorse dam ladder to be tracked by receivers throughout the watershed
Raising awareness that if a black cylindrical device with CWF and a phone number on the side is found for people to leave it in place and call the number to report the finding
Why:
To determine whether salmon are spawning besides the known location of the Michie/M'Clintock system and if so, where
Historic reports from 1850 indicate that about 10,000 salmon were harvested annually upstream of Whitehorse, and over the past few decades the return has been in the area of 1,200 overall passing through the Whitehorse Dam. This research is a first step towards being able to verify the reasons behind the decline is to figure out where all the salmon are going and where they are spawning
Where:
Yukon River from Lake Laberge to the Southern Lakes
Who:
Dr. Nick Lapointe (project lead) CWF Senior Conservation Biologist, Freshwater Ecology
James Sebes (field Biologist, Carleton MSc student and CWF summer student)
Steven Cooke, Carleton University Lab
Yukon Energy Corporation
Yukon Fish and Game Association
Whitehorse Ladder and Hatchery Staff
Carcross/Tagish First Nation
Kwanlin Dün First Nation
Ta'an Kwäch'än Council
The project is funded by the Yukon River Panel Grant.
When:
Tagging will begin next week and research will continue throughout this August and resume over the next three summers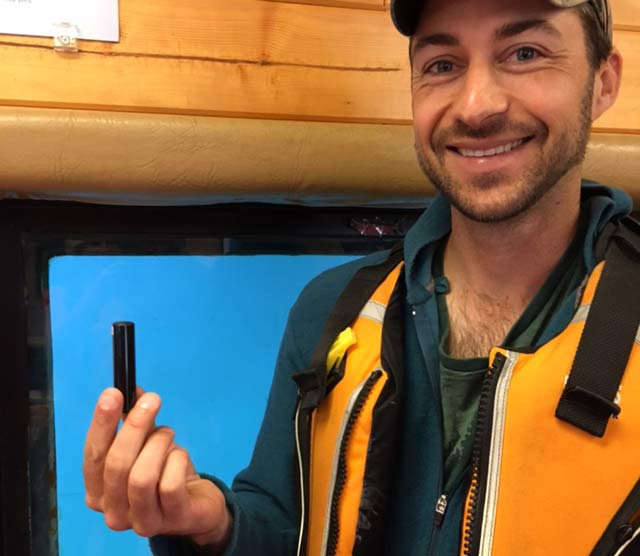 By collaborating with First Nations, industry, and other local partners we will be able to scientifically assess possible population stressors and inform future conversation and recovery efforts," says Dr. Nick Lapointe, CWF Senior Conservation Biologist. "These salmon complete the longest migration in Canada after swimming 3,000 km across Alaska and the Yukon, then climb the longest wooden fish ladder in the world. This project will assess the efficiency of the ladder and the movements of salmon after they pass the ladder on route to their spawning grounds.
Nick LaPointe, Ph.D.,
CWF Senior Conservation Biologist
About the Canadian Wildlife Federation:
The Canadian Wildlife Federation is dedicated to fostering awareness and appreciation of our natural world. By spreading knowledge of human impacts on the environment, sponsoring research, promoting the sustainable use of natural resources, recommending legislative changes and co-operating with like-minded partners, CWF encourages a future in which Canadians can live in harmony with nature. Visit CanadianWildlifeFederation.ca for more information.

-30-
Contacts:
Pam Logan
Director of Communications
(613) 222-1405

Nick Lapointe, PhD
Senior Conservation Biologist
Freshwater Ecology
(613) 858-8215
Download Media