November 10, 2015
By Heather Robison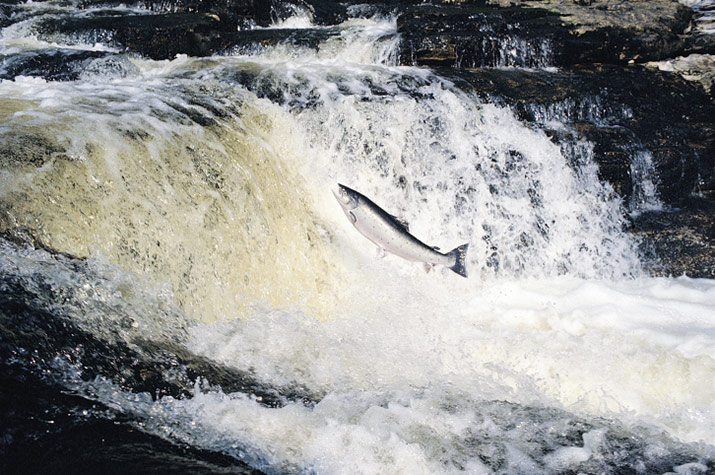 You can find out more about the festival, and learn more about these incredible fish on the
CWF website
. We have included lesson plans to get your students hooked, as well as quizzes, and questionnaires.
Pacific salmon are very cool fish. There are five species in the Pacific Northwest, and they all have nicknames: the chinook (ling), the coho (silver), the pink (humpy), the chum (dog), and the sockeye (red). These fish are born in fresh water, spend their lives in salt water, and return to fresh water to spawn. But Pacific salmon are at risk due to multiple factors such as habitat loss, commercial overfishing, pollution and climate change.
Warm water temperatures are not ideal for these sacred fish, who thrive in cooler conditions. Coastal British Columbia's extreme weather this summer was a hot topic. Many locals and experts worried that warming water and dry river beds would also result in low returns of the migrating species.
It's difficult to predict how the season will end as salmon runs are data collection is still underway, but one thing is for sure: the more we learn about salmon and sustainability the better.
In Roderick Haig-Brown Provincial Park in interior British Columbia, the adventure unfolds each October at the Adams River Salute to the Sockeye Festival. In 2014 CWF was the media sponsor for this celebration, which attracted thousands of people, and millions of fish. While 2015 was not a dominant year for sockeye salmon in this Fraser River watershed, there were still about 100,000 fish that made the long journey from the mouth of the Pacific Ocean to their spawning grounds just east of Chase, B.C.. The next dominant year will be 2018.
Tackling Healthy Waters
CWF is a leading advocate for marine and freshwater conservation and education. Our new Healthy Waters program will include learn to fish initiatives which combine online learning with outdoor adventures in all seasons. The program will feature:
Six online activities about fish habitat and biology
Facilitation of fishing gear access and experiences
Encouragements for youth to share their Healthy Waters experiences through social media
A 'follow up' quiz on the CWF site on how these experiences connected youth with nature
Whether you are following the salmon runs, watching weather patterns or getting outside to enjoy nature, we encourage you to celebrate World Fisheries Day Nov. 21. This is a great opportunity to learn more about a wide variety of issues facing species like salmon and other fish species. Thanks to our partners in Nanaimo for helping to facilitate a fresh water fishing experience for youth this October and submitting these awesome pictures taken at Westwood Lake. If you have a favorite fishing picture to share, please post it to social media tagging @CWF_FCF #HealthyWaters.