January 28, 2014
By Jerika Bradford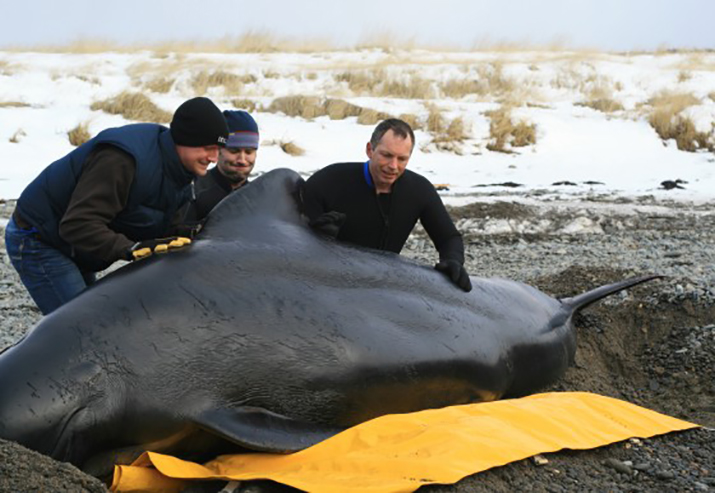 Photo credit: Marine Mammal Response Society
There's nothing more heartbreaking than hearing about seals, right whales and other marine animals getting tangled up in fishing gear or garbage and dying when it could have been easily prevented.

We know this is an important issue that you care about. And it's important to us too. That's why the Canadian Wildlife Federation is in the process of creating a unified, coast to coast Marine Animals Emergency Response program.

CWF's Marine Animals Emergency Response program is working towards unifying the non-governmental organizations that respond to dead or distressed animals along the coasts of Canada into one cohesive national program. With your help, this program will ensure that organizations along Newfoundland, Maritimes, Gulf of St. Lawrence, Quebec and British Columbia are supported and receive the right training with the right equipment when encountering entrapped, entangled, injured or distress marine animals. The more people we can train properly, the more animals we can save!

Of course, not every story has a happy ending. Sometimes marine animals wash up on shore dead. It's sad, but we're making it our mission to make sure they didn't die in vain. Firstly, this program will help the communities figure out what to do when an expired marine animal washes up on shore (because not everyone knows what to do with a massive sperm whale, seal or other animal). And secondly, because marine animals are not encountered every day, it's a good opportunity for scientists to study these amazing creatures and find out why they died. That's why we need to ensure our country's responders are properly trained to accurately collect data during its necropsy.

How You Can Help
We're still in the early stages, but if you like this program and want to support it, please consider voting for our project. Right now we're in the running to win a $100,000 grant from Fuelling Change and you can help us win! Here's how you can help today:
Visit: www.fuellingchange.com to log into your existing account or to register for a new account. Note: you will automatically receive 30 votes just for registering an account!
Redeem additional votes by logging your Shell receipts. To do so, simply click "Redeem Codes" and insert the receipt date, store and transaction number (found at bottom of receipt) in the appropriate fields.
Apply your votes to our Marine Animals Emergency Response project.
Please help us spread the word because each and every single vote counts. The more people that know about this amazing program, the more distress marine animals we can respond too and save.