By Stephanie Bonner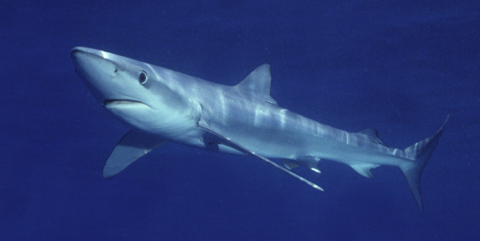 For this month's Take Five, we're featuring stories of readers' own wildlife encounters. Lions, tigers and bears — not quite! But we do have a variety of tales for your reading pleasure.
1. Beware of Bear
I probably would have been halfway back to the cottage if I hadn't honestly thought the rustle I heard in the woods was a deer. The first rule when it comes to wildlife encounters is to stand still and stay quiet. I stayed quiet because I was dumbstruck watching the vegetation fold forward under the heavy step of whatever was coming at me out of the woods.
There was a moment when I hoped that I was about to meet a dog whose owner would call him back into the woods, but this was no dog; it was a bear! It was a bear that did not have an owner and I knew I could be in trouble!
Suddenly, both the bear and I were caught off guard as a moped raced down the road and passed us – leaving me in the dust and stopping the bear in his tracks. This is when the bear got up on his haunches, and this is when I ran! I think that is the second rule about meeting wildlife in the woods: don't run. Well, I did run, but I survived to tell my tale so that I could add a third rule for encountering wildlife: if you have a moped on which to offer a girl who is about to be devoured a ride – stop and give her one!
~ Rebecca Overall
2. Scratchy Situation
My "idyllic" encounter with ground squirrels happened when I was 10. On a warm summer day, I sat in a field spreading corn and seed out across my legs and hands hoping to attract the squirrels that were foraging for food. Sure enough, the squirrels began to creep closer and eventually started nipping at the seeds from my hands and legs! It was so exciting knowing these creatures had come so close and were so trusting of me. Only later, after the excessive itching began, did I realize that I had been sitting in a field of poison ivy and that the squirrels' fur was coated with the oil that had now spread over me.
~Tobi McIntyre
3. The Circle of Life
While on a trip in B.C., I had the opportunity to try my hand at deep sea fishing. Bobbing up and down with the ocean swells about 20 kilometres off the coast in a small fishing boat was all the adventure I thought I wanted. After a few hours, I assumed the fish were not biting that day. Alas, I felt a tug on the line and quite a large salmon moved closer and closer to the boat. Although the fishing guide on the boat called me crazy, I decided I wanted to let the fish swim free and give it a second chance. Much to his disappointment, the guide released the large salmon back in the chilly pacific waters. To my dismay, the fish was not swimming away down into the ocean but rather floating on the surface. This broke my heart. After waiting a minute or two, we approached the salmon to retrieve him back into the boat. But we soon realized we were going to have some fierce competition for this fish; out of nowhere, a thin gray fin rose to the surface, slicing the water quickly and gracefully. A six-foot long blue shark began swimming a slow circle around my salmon that continued to bob in the water. Before I could even reach into my jacket to grab my camera, the shark swiftly opened its mouth, clenching the salmon in its jaw and lunged straight down into the depths of the ocean! It was an amazing experience that I'll never forget. I was much happier to provide the shark with its lunch than keep it for myself, despite it being a 5.4-kilogram salmon and the biggest fish I'll ever catch in my life.
~Stephanie Bonner
4. Sweet Surprise
We have three hummingbird feeders and one day, we began to find the feeders were empty soon after being filled on a regular basis. My husband thought it was a design flaw in the feeders, perhaps the heat of the sun was creating a vacuum somehow. One night I awoke to go to the bathroom and I heard a loud slurping noise coming from our deck. Imagine my surprise when I looked out and saw a raccoon perched on the railing tipping the hummingbird feeder towards him and slurping up the sweet contents! Mystery solved. We take the feeders in at night now and save the sweets for the birds.
~Joanne Filliol
5. A Hoot of a Day
One summer I was doing some forestry regeneration field work in some strips cut deep in the forests of New Brunswick. I was alone, measuring and identifying seedlings, estimating their ages and scribbling numbers in my notebook. I spent all day everyday doing this, all by myself.
I was on the lookout for black bears, which are quite plentiful in New Brunswick. I respect and admire them, but I didn't necessarily want to come face to face with one. So I was aware of the sounds of the forest, aware that I was a visitor, and did my best to ensure that I made my presence respectfully known to the hidden creatures around me.
One afternoon, I had the feeling that I wasn't alone. It was a sensation that there were eyes on me, that I was being watched. I looked up from my work and, sure enough, there was a set of big brown eyes watching my every movement. To my delight, it wasn't a bear, but a barred owl, sitting comfortably on the branch of a big old maple tree some six metres away, watching my every move.
It was absolutely beautiful. We stared at each other for a few minutes, and I could see individual feathers blowing gently in the breeze. I remember the roundness of its face, and the curve of its bill. I knew this was one staring contest I wasn't going to win, so I photographed the moment in my memory and finished up my work in that area, fully aware that I was on display.
I had to pass through about 200 metres of forest to get to my next strip cut. I was sorry to leave the owl but grateful for the experience. Only a few minutes into my work, I heard an extremely faint whoosh sound, and again felt eyes on me. The owl I had met moments before sat comfortably nearby, watching me with an interest I have never figured out. That owl stayed near me, following me for a good few hours and nearly a kilometre in distance that day.
I was so happy to have been a part of that experience, to be followed and observed with the same keen interest that I myself felt for the observer. I loved that the owl made the choice to watch me and to be part of my world for what turned out to be one of the best afternoons of my life.
~Leigh Edgar

Stay tuned for next month's edition of Take Five: Autumn Leaves!