By April Overall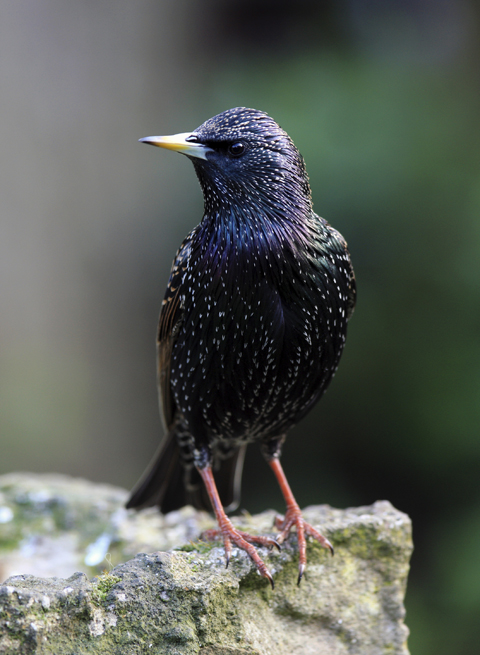 In the late 19th century, a group of avian enthusiasts rallied together for a literary cause – to bring all of the birds referenced in Shakespeare's plays and poems to North America. From nightingales to swans, approximately 600 species were mentioned in the Bard's works. While not all of them were brought to North America by the American Acclimation Society, a great many were. Some died on the journey from Europe to North America, and others died quickly after being released, or they failed to reproduce. Many, however, not only survived but also thrived in North America's climate.
Shakespeare's Sparrow
"There is special providence in the fall of a sparrow."
—Shakespeare, Hamlet
The founder of the American Acclimation Society, the group responsible for the import and release of the Bard's birds, was Eugene Schieffelin, a high society figure in New York. Between 1852 and 1860, Schieffelin lived in a mansion at Madison Square. When caterpillars infested the trees on the square, Schieffelin imported 12 English sparrows to start a colony to get rid of the pests. The sparrows flourished and spread. By 1870, Philadelphia was overrun by sparrows with numbers 1,000 strong. Soon they were hitching rides for the countryside via train boxcars transporting grain. And so began America's scrap with the sparrow. It seemed nobody liked them. Bounties were placed on their heads; they were sold at market, trapped, shot and even poisoned. While many sparrows were killed, the species still flourishes in North America today. In fact, if you look out at your bird feeder, you might spot a sparrow or two chowing down on seeds.
Shakespeare's Starling
"I'll have a starling shall be taught to speak
Nothing but 'Mortimer' and give it him."
—Shakespeare, King Henry IV
While there may be 110 species of starlings flitting this way and that across the globe, only the European starling (Sturnus vulgaris) has made it to North American shores. In 1890 and 1891, Schieffelin released between 80 and 150 European starlings into Central Park. By 1910, the birds had made their way to Philadelphia; by the '40s, starlings could be found along the Pacific Coast; and by 1950, they'd made their way north too. Today there are some 200 million starlings in North America, much to the detriment of native birds like the eastern bluebird and the Gila woodpecker, which compete with the starling for nesting grounds. However, the starling's impact, it seems, is not as negative as once thought. According to a 2003 study by the Cornell Laboratory of Ornithology, starlings have had a minor effect on native bird populations. Only sapsuckers have shown declines due to starlings – other birds are fending off the pushy starling.