By Stephanie Bonner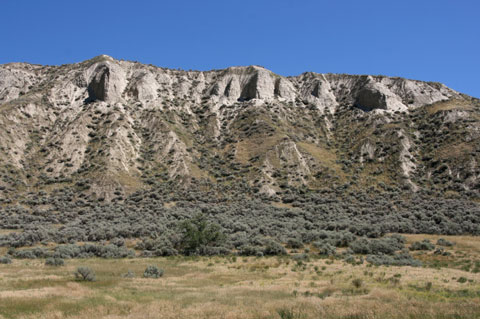 The arid outskirts of Kamploops, BC
Canadians love to talk about the weather. And why shouldn't we? We are a nation of extremes — well, at least when it comes to the thermometer. With the threat of snow safely behind us, July's Take Five is heating things up with five of Canada's hottest cities.
David Phillips, Environment Canada's Senior Climatologist and the nation's favourite weather guru, has analyzed the past 30 years of weather data for Canada's 100 largest cities. Of cities surveyed, the top five were determined in two ways. First, the afternoon temperature throughout June, July and August was taken and then averaged. Next, the number of days throughout the year above 30 C, excluding humidity, were recorded.
Kamloops, BC – With an average summer temperature of 26.9 C and 29 days of the year registering at least 30 C, Kamloops, British Columbia ranks as Canada's hottest city.
Penticton, BC – Averaging 26.7 C during the summer months, this British Columbia town is second on the list; it also clinches second for most days over 30 C, at 26 days.
Windsor, ON – The only city in Ontario to make the list, Windsor's average temperature during the summer was 26.6 C and came in fifth for having 21 days over 30 C.
Kelowna, BC – Yet another city from British Columbia to make the list, Kelowna averages 26.3 C during the summer months and holds the third place spot for having 25 days of the year recorded at over 30 C.
Medicine Hat, AB – Rounds out the top five hottest cities with an average of 25.8 C during the summer months. Medicine Hat ranked fourth on the list with 24 days over 30 C for the year.
Next month in Take Five: On Vacation With Wildlife. Send us your best stories about encountering wildlife on vacation, and your story could be featured as one of our top five!