December 10, 2010
By Dr. Joyce Johnson, ND
As the days get shorter, thoughts of colder weather usually cross our minds. And winter weather means cold and flu season. Catching a cold really has nothing to do with cold weather. Spending more time indoors during the winter means that viruses are more easily passed hand to hand and through the air. Someone at work or school who has a cold will often unknowingly pass it along through a handshake, sneeze or cough.
You can prep your body to handle all those germs by optimizing your immune function. Building a healthy immune system requires proper nutrition, infection control, getting enough sleep, reducing stress and avoiding toxins such as cigarette smoke and industrial pollution that put an extra burden on our natural defences.
So how do you go about boosting your immune system? You don't need to look very far for remedies to have on hand when a cold or flu comes knocking at your door. Canada is chock full of native plants that can be used in natural remedies to keep a cold at bay.
Nature's Healing
Echinacea
Echinacea is an immune stimulant, which means it stimulates your immune system into activity. The best course of action is to take it as soon as you see the first sign of a sniffle, sore throat or cough, so that your immune system has the extra boost it needs to tackle the infection before it really takes root. If it can start activating your defence system before things really get rolling, it will shorten the length of your illness and get you back to your daily activities faster.
Elderberry
Elderberry extract has traditionally been used to ease cold and flu symptoms, sinus problems, fevers and muscle pain.
Vitamin D
Vitamin D is crucial to activating human immune defences. Without sufficient Vitamin D intake, the killer cells of the immune system, T-cells, will be unable to react to and fight off serious infections in the body.
Vitamin C
In more than 1,200 scientific references, Vitamin C has been proven as a powerful antiviral agent in fighting colds and flu, either through prevention or by reducing the symptoms. Did you know you can get a good dose of Vitamin C in your own backyard? There's as much Vitamin C in a cup of rosehip pulp as in 40 oranges.
Healthy Habits and Habitats
Now you're prepped to protect yourself and your family from getting sick this winter. Stock up on immune-enhancing herbs, cut down on sugar consumption, get plenty of rest and use common sense. Combining a balanced diet with appropriate natural health products is the most important consideration in maintaining a healthy immune system.
Finally, as you spend those blustery days of winter planning next year's garden, remember to include native plants. Not only will they provide a healthy habitat for wildlife during the warm and balmy months, but they will also keep you healthy when the weather turns chilly again.
Take Care of Yourself, and Wildlife too!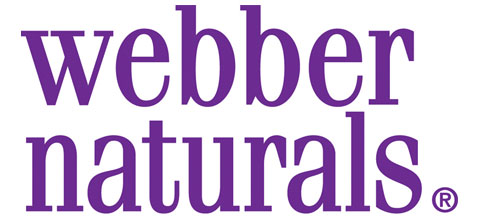 To help optimize immune function, consider Virus A-Tak™ from webber naturals®, with a broad spectrum of highly active botanical agents to invigorate and stimulate your body's natural immunity. This uniquely effective formula contains clinically proven Echinilin®, a potent Echinacea Purpurea extract from fresh organic echinacea, coupled with four synergistic botanicals, including Reishi mushroom, Astragalus, Licorice and Elderberry Extracts.
Look For webber naturals® Yogi Bear™ Displays from November 2010 to January 2011. Why? Because every time you buy supplements from Yogi Bear™ displays, webber naturals donates $1.00 to the Canadian Wildlife Federation (CWF).