By Stephanie Bonner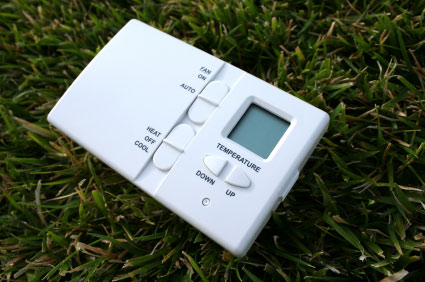 This month's Take Five focuses on helping you make your New Year's resolutions for 2009 friendly for the environment and your wallet. Whether you're turning over a new leaf at home or in the workplace, the green movement is upon us and there's no better time to go green. If everyone made these small adjustments, the positive impact would resonate to a healthier planet worldwide ― and it can start with you!
Choose tap water over bottled water.
Opting for a reusable bottle over bottled water will eliminate countless bottles from getting thrown away. With a reduced demand for bottled water, we can eventually reduce the amount of bottles that are being produced! Check out CWF's reusable glass and aluminum water bottles to start this resolution today! And spread the message!
Unplug the power bar and unnecessary electronics.
Even when your electronics are turned off, they are still taking electricity from the outlet and upping your expenses! Unplug your computer when you're finished working or unplug that power bar with all the gadgets plugged into it. You'll not only be saving yourself a little money on your energy bill but also saving wasted energy.
Get reusable bags if you don't reuse the plastic ones.
If you aren't able to reuse your plastic grocery bags around the house, why not invest in some reusable bags? So many retail and grocery stores carry them and they aren't expensive or hard to find. It's a small gesture that can make a big difference for the landfills, plus you'll no longer have to worry about heavy products ripping through that flimsy plastic anymore!
Give the gift of Earth friendly consumption.
As one year has passed and a new one is upon us, there will be many birthdays and celebrations in the 365 days to come. Why not think about celebrating each of those events with a consumable gift? There are so many tangible products that are bought and then discarded leading to all kinds of waste. So give gifts like movie passes, baked goods or even a donation in someone's name instead! Click here to make a gift donation to CWF.
Make your heating and cooling efficient.
By programming your thermostat (or purchasing a programmable one) not only will you be saving money, but making sure that you're doing your part to save waste. Reduce the temperature when you know you'll be away for the weekend or to a cooler setting at night while you sleep. Just think of the hours in one week you'll save on energy– then add that up to an entire year!
Next month in Take Five: A Valentine's Day Special!
Share your green resolutions for 2009!
Your resolutions: